Wednesday, December 16, 2020 @ 09:01 AM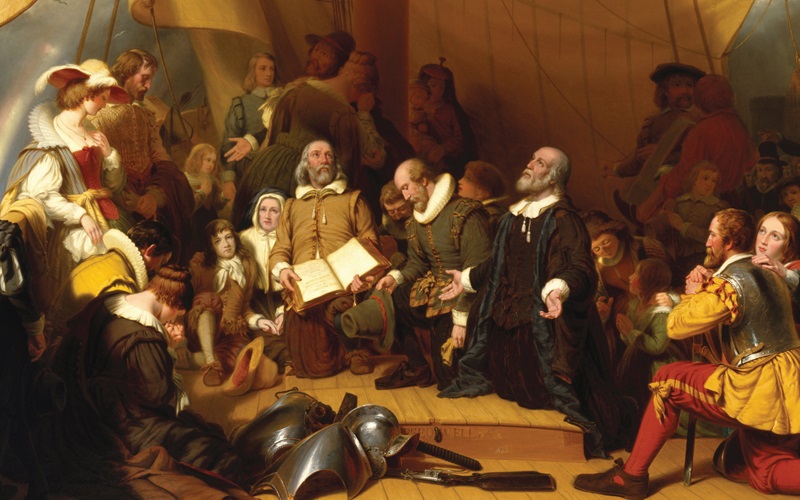 ATTENTION: Major social media outlets are finding ways to block the conservative/evangelical viewpoint. Click here for daily electronic delivery of The Stand's Daily Digest - the day's top blogs from AFA.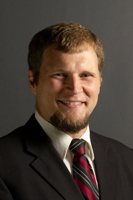 Matthew White
The Stand Writer
MORE
Four hundred years ago, 102 people embarked on a voyage to start new lives. Little did they know that from their humble beginnings would grow the world's greatest and most powerful nation.
On December 16, 1620, the Mayflower arrived in Plymouth, Massachusetts. Those on board the ship came ashore and began constructing their settlement – the small seed that would grow to be the United States of America.
Historian Stephen McDowell spoke with AFA Journal about the events of 1620 that made indelible marks on the history of this great nation and the world at large.
AFA Journal: How important is it for Americans to remember 1620?
Stephen McDowell: It's extremely important. The Pilgrims have been called the parents of our republic by historian John Smith. They represent the ideas and character and vision that really identify the American dream. They depict the most important seed and the planting of the American Christian republic.
AFAJ: What makes the 1620 Pilgrims different from other groups who came before them?
SM: They weren't the first colonists. Jamestown was the first colony, established in 1607.
The Pilgrims' settlements were different from Jamestown. Because they intended to permanently establish a new colony, whole families came. Their hope was to start a colony to honor God, to freely be able to worship Him, and to transmit the gospel.
Jamestown had a lot of the Christian element. They came first for economic reasons, but underlying those economic reasons was certainly a piety for God.
The Pilgrims were devout Christians and biblically minded, and they understood that the family unit is the basic building block of society. They knew a colony would never succeed unless it was built upon the family unit.
Jamestown eventually learned that, but the initial settlers were all men.
But the fact that the Pilgrims knew it all along and got it right early on certainly is one thing that makes them unique and distinct.
Additionally, the Pilgrims were really a group of their own, known then as Separatists. As a result of religious persecution, they had been forced out of England some 12 years prior to their sailing in 1620.
They fled to Holland where they were able to establish a church and even flourish to some degree. But for various reasons, they began to seek something better and finally decided to leave Holland and settle in the northern part of the Virginia colony.
But another thing that set them apart was that they were covenant groups of people that had built their lives together in a church for years prior.
AFAJ: How important was the Christian faith to those early settlers?
SM: Well, it was their central motive. William Bradford, who served as Plymouth's governor for 33 years, gave four reasons in his journal, Of Plymouth Plantation, of why they came.
One, he said they came to be able to freely worship God.
Two, in Holland, their children were being introduced to some bad examples they feared may cause them to stray from the faith. So, they hoped to go to this new world and start a colony, without the negative influence to draw them away from Christianity.
Three, economically it was difficult in Holland for them to make a living. Some of their Separatist brothers who wanted to freely worship God, couldn't in England, but they saw it so economically difficult in Holland that they wouldn't take the risk.
Bradford said they'd rather be arrested and put in jail in England than suffer the economic difficulty of Holland.
So, the Separatists thought if they started a new colony and it prospered, those people would be more likely to move and settle with them.
And then the fourth reason. Interestingly, in Plymouth, Massachusetts, today, near Plymouth Rock where Pilgrims first settled, there's a statue of William Bradford, the colony governor, honoring him for his service. Engraved on that statue are these words from Bradford:
"Lastly (and which was not least), a great hope and inward zeal they had of laying some good foundation, or at least to make some way thereunto, for the propagating and advancing the gospel of the kingdom of Christ. …"
He clearly spoke of their desire to propagate the gospel, freely worship God, train their children in biblical truth, and provide a prospering economy so that there would be liberty and freedom for all. So those are all biblical reasons.
AFAJ: The settlers at Plymouth were involved in both the Christian faith and civil government. How do you respond to the idea that Christians should not be involved in government?
SM: If the Pilgrims had that belief, they wouldn't have been able to find anybody to govern because every one of them were Christians. They would have needed to recruit an unconverted Indian or find some pagan to govern them, and that's just foolish.
The Pilgrims not only had a vision to establish the church based upon the Bible, they had the vision of establishing a civil society based upon the Bible.
John Robinson, their pastor in Holland, stayed behind, but as the Pilgrims left, he gave them a letter of instruction concerning some things they needed to remember when they would go out to the new world and begin building this new society. Part of his instruction was to remind them to select good and godly men to govern them.
So, their pastor gave them instruction, not just on spiritual affairs, but on civil affairs. And this is really typical of the pastors in early America. The church and church leaders discipled the nation concerning civil affairs, economic affairs, and every other sphere of life. And that's one of the keys to the great success of America.
AFAJ: Was that the impetus for the Mayflower Compact?
SM: Well actually, the Pilgrims had a civil charter from the authority of England to start a new colony, but their charter was intended for the north part of Virginia. In route, they were blown way north of that intended destination and out from under that charter.
They decided to settle this new land, which of course meant they would need some agreed upon values under which to live. So, before they ever set foot on land, they drafted a civil charter, known today as the Mayflower Compact.
They wrote, in part, "[H]aving undertaken, for the glory of God, and advancement of the Christian faith, and honor of our king and country, a voyage to plant the first colony."
In addition to spreading the gospel, the Pilgrims included in the compact that they covenanted under God "together into a civil body politic."
This is something that had never been done before. Now that raises the interesting question, "How did they have the wisdom to do that?" It's because they'd been taught by their pastor how to reason from the Bible in regards to civil affairs.
This concept of covenanting together under God to form a civil society is what makes America's form of government unique from every other one in history up until that time.  
(Editor's Note:  This is used with permission from the AFA Journal where the article appeared in the December 2020 print edition.)
Know your history
Find American Family Studios' DVD George Washington: Man of Providence featuring Stephen McDowell and related products at afastore.net or 877.927.4917.
Visit providencefoundation.com to learn more about Stephen McDowell's ministry plus his books, articles, and other resources.
Please Note: We moderate all reader comments, usually within 24 hours of posting (longer on weekends). Please limit your comment to 300 words or less and ensure it addresses the content. Comments that contain a link (URL), an inordinate number of words in ALL CAPS, rude remarks directed at the author or other readers, or profanity/vulgarity will not be approved.