Tuesday, January 26, 2021 @ 08:37 AM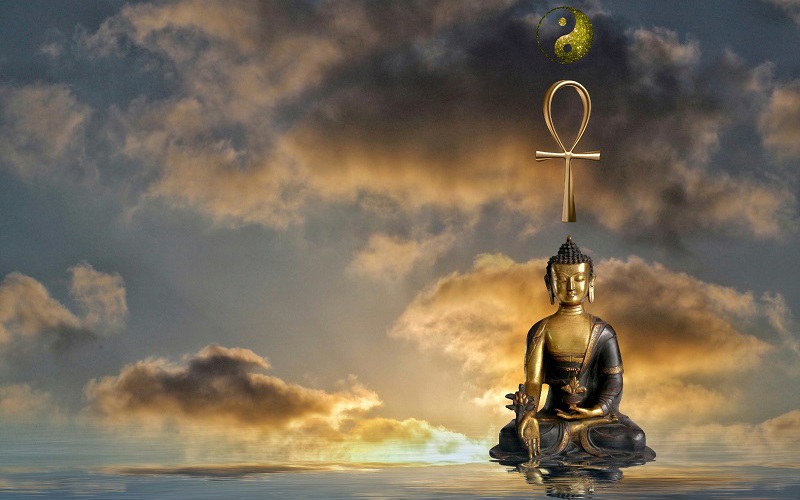 ATTENTION: Major social media outlets are finding ways to block the conservative/evangelical viewpoint. Click here for daily electronic delivery of The Stand's Daily Digest - the day's top blogs from AFA.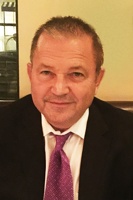 David Lane
Founder of the American Renewal Project bringing biblical values to the public square
MORE
Having made the treacherous trek across stormy seas in ramshackle vessels, the American Founders would have been appalled to learn how deep a nation founded "for the glory of God and advancement of the Christian faith" has fallen. 
Secularism's boisterous fanaticism and indiscriminate idolatry have desecrated the biblically based culture the Founders established in Jamestown and Cape Cod. 
Early American education placed Scripture as the principal component of public education. In the 17th and 18th centuries, 106 of the 108 established colleges were distinctly Christian. Religion and morality were considered so crucial to sustaining freedom that, simultaneously with the First Amendment, the Northwest Ordinance was passed on July 13, 1787, requiring all of the new states entering the Union to have education systems emphasizing the teaching of both religion and morality. 
Article 3 of the Northwest Ordinance reads: "Religion, morality, and knowledge, being necessary to good government and the happiness of mankind, schools and the means of education shall forever be encouraged." 
Through the first centuries of the nation's meteoric rise, public schools, courthouses, and government buildings celebrated America's Judeo-Christian heritage and biblically based culture by openly displaying the Ten Commandments everywhere across the nation. 
Deplorably, the mission that the Founders announced on arrival at Jamestown - "We commit to reach the people within these shores with the Gospel of Jesus Christ, and to raise up Godly generations after us" - has been scrubbed from the nation's collective memory and hollowed out in every vestige of the culture. The nation has been reduced to the caricature of a deaf man who can read a treatise on acoustics and the fidelity of sound but has no idea what it is to hear sweet, harmonious music. 
Take for example Missouri Democrat Congressman Emanuel Cleaver's invocation three weeks ago at the opening of the 117th Congress in Washington, D.C., on January 3, 2021. The congressman concluded his prayer: "We ask it in the name of the monotheistic God, Brahma [Hindu god], and 'god' known by many names by many different faiths. Amen and a woman." 
Outlandish expressions like "amen [viz. a man] and a woman" illustrate perfectly how deep contemporary America has fallen down the rabbit hole of a disturbingly paganish state of mind. American culture is stone-deaf to the things of God. We should keep in mind that Representative Emanuel Cleaver holds a Master of Divinity [M.Div.] from St. Paul School of Theology in Leawood, KS, and shepherded St. James United Methodist Church in Kansas City, Missouri, from 1972 to 2009. 
How this must grieve the Lord God Jehovah. 
Syncretism is the combining of different, often seemingly contradictory beliefs, melding practices of various schools of thought and religion that Scripture strictly forbids. The mingling of biblical and pagan religions is a violation of the First Commandment - and as God declares - brings judgment on a nation. 
Mentioning that Representative Cleaver is a "Democrat" requires an explanation. There is nothing inherently good or bad about the Democratic Party or Republican Party. Both are holding vessels where like-minded constituents are housed. Evangelical and pro-life Catholic Christians are generally neither housed in a party that lionizes the murder of unborn babies up to and after nine months nor are they part of a party that exalts and normalizes transgenderism, homosexuality, and same-sex marriage. [Leviticus 18:22 and 1 Corinthians 6:9-11] 
This brings us to the "unity" hype and media subterfuge around President Joe Biden's Inauguration on January 20, 2021. 
Alleged "unity" President Joe Biden signed 17 executive orders on his first day in office, ranging from revoking the ban on military service by sufferers from gender dysphoria [aka transgenderism], reversing the Mexico City Policy [U.S. taxpayers now fund international abortions], rejoining the Paris climate accord, rejoining the World Health Organization to starting to count non-citizens in the U.S. Census, strengthening "special workplace rights" for homosexuals, and halting the border wall construction. 
How could "unity" possibly be improved or advanced by a president creating so much instant discord, disagreement, and hostility as these orders represent? 
The Wall Street Journal added, 
"Amid Inauguration Day talk of shattered glass ceilings, on Wednesday President Biden delivered a body blow to the rights of women and girls: the Executive Order on Preventing and Combating Discrimination on the Basis of Gender Identity or Sexual Orientation. On day one, Mr. Biden placed all girls' sports and women's safe spaces in the crosshairs of the administrative state." 
We are witnessing the sabotage and disfigurement of women's sports in America. 
There can be no doubt that a person's sex is biological. It is neither a choice nor an option nor arbitrary or avoidable. Pretending and presenting something as true that is patently false, and vice versa appears to be the mark of a devious irrationality that has taken a firm hold of America. If there is truth, there must be a higher authority establishing that truth. If everything is true, then nothing is true. If there is not a set of standards that are objectively true, then truth is relative, and if truth is relative, then our freedom, liberty, and property are in danger (Jim Lembke). 
Dislodged from the biblical foundation established by the Christian Founders, contemporary America no longer knows what put in motion her steep rise...for in God's unending order it is righteousness that exalts a nation. 
We are witnessing the incremental conversion of a nation inspired by and aligned with the Holy Spirit into a nation commanded by puerile sentimentality and hedonistic self-indulgence. 
Profane secularism dominates the spiritual, intellectual, educational, economic, and vocational levers of powers in America. In addition, the secular, mundane corporate tech oligarchy has taken to censoring the free speech of conservatives and Christians, all the while proselytizing and indoctrinating the nation on how to think, what they can view, what people need to know, and how they are to vote. 
Regarding the Evangelical and pro-life Catholic Christians in America, in Ezekiel 3:9 God promised boldness to those who trust and represent His interest: 
I will make your forehead like the hardest stone, harder than flint. Do not be afraid of them or terrified by them, though they are a rebellious people. 
It took us a century to end up in the current dark and bottomless pit, it will take considerable time and effort to dig ourselves out of it again. 
Where are America's men and women of Christ? 
They are the Gideons and Rahabs who must begin to stand. 
Please Note: We moderate all reader comments, usually within 24 hours of posting (longer on weekends). Please limit your comment to 300 words or less and ensure it addresses the content. Comments that contain a link (URL), an inordinate number of words in ALL CAPS, rude remarks directed at the author or other readers, or profanity/vulgarity will not be approved.