Friday, March 26, 2021 @ 11:53 AM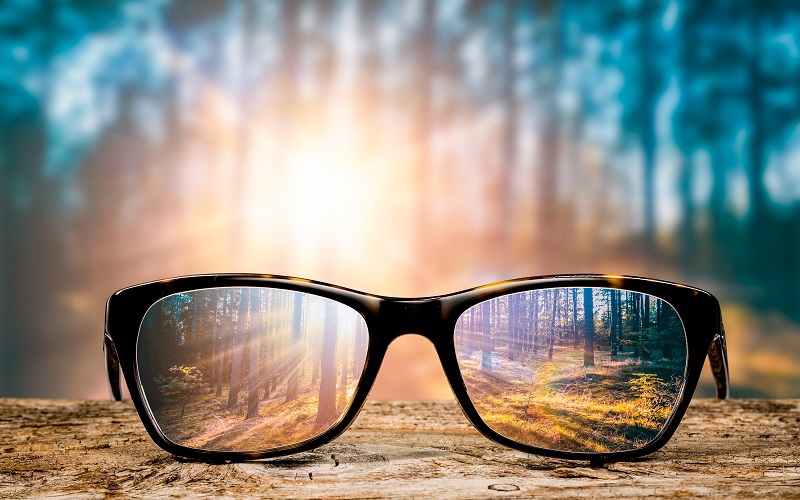 ATTENTION: Major social media outlets are finding ways to block the conservative/evangelical viewpoint. Click here for daily electronic delivery of The Stand's Daily Digest - the day's top blogs from AFA.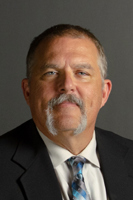 Dr. Ray Rooney, Jr.
Digital Media Editor
MORE
There is therefore now no condemnation for those who are in Christ Jesus (Romans 8:1).
If it weren't for the verse above I don't know how I would live as a white middle-aged politically conservative evangelical Christian male in 2021 America.
People I've never met, who don't know anything about me, who also don't want to know anything about who I am, are trying their dead-level best to make me feel embarrassed and ashamed of myself. It's really wild when you think about it.
Supposedly, I'm hateful because I am a Christian who takes the Word of God seriously (A majority of the bitterness aimed at evangelical Christians stems from our embrace of biblical principles concerning marriage and sexuality. Click HERE for an example). I'm stupid because I dare to reject Darwinian evolution (despite the reality that more and more scientists believe it is untenable) and global warming (a modicum of research easily debunks that nonsense). I'm dangerous because I fully embrace the rights that I believe come to me from God and which the Founding Fathers enshrined and protected in the Constitution (specifically the Bill of Rights). But more than anything else I am supposed to feel guilt and wallow in shame because I'm white and I've come of age in a culture/nation that is geared to blinding my eyes to everything but "whiteness."
It's that last one that I want to ruminate upon for a little while.
Racism is wrong (regardless of the race of the person who is propagating it). Period. Moreover, I stand in full agreement with the late Dr. Martin Luther King, Jr. when he said,
"I have a dream that my four little children will one day live in a nation where they will not be judged by the color of their skin but by the content of their character."
Character rather than pigmentation is the real revelation about what lies within. Consequently, I firmly reject the guilt being heaped upon me by those who have no interest in discovering the content of my character.
But there are some who are buying into the shame and guilt. Here is a five-and-a-half-minute video of the pastor of a megachurch in Texas aimed at me entitled "How to Understand and Address White Privilege." Watch it and come back to this blog.
So here is a pastor telling me that he grew up in a lower-middle-class white family. He says everyone looked like him in school. That all his schoolbooks reflected people who looked like him. That whenever he turned on the television "at any moment in time" he only saw "people who looked like me…' That all the books and magazines he looked at only reflected white people. Finally, he says, "At almost any given moment I was surrounded by people who almost looked just like me…" But here's the kicker. He claims it was done to him. His conclusion to only seeing people who looked like him growing up is "There were some lenses put over my eyes, in which I saw the world through those lenses, not knowing what those lenses are." According to him, of course, those lenses are white privilege.
Really?
I too grew up in a lower-middle-class white household. Thus ends my similarity with this pastor. His description of how he grew up doesn't even remotely connect with my experience. I was born in 1962 spending the first 10 years of my life in Memphis, Tennessee. I had black neighbors. There were black kids in school. I had black teachers (I still remember Mrs. Elder and Mrs. Tate). In the schools I attended in Memphis I learned about the white Founding Fathers but I also saw pictures of and read about Harriet Tubman, Booker T. Washington, and Frederick Douglass.
When I was a young boy I watched the Charlie Brown specials on TV. Anybody else remember Franklin? On Saturdays, I loved watching Looney Tunes and Fat Albert cartoons. A few years later I remember watching All in the Family, The Jeffersons, and Sanford and Son. I grew up watching Muhammad Ali fight Joe Frazier, Kareem Abdul-Jabaar and Wilt Chamberlain play basketball, and Gale Sayers and O.J. Simpson in football. I saw Hammerin' Hank Aaron put number 715 over the wall and dreamed I could one day pitch like Vida Blue!
I was heavily involved with sports and cannot remember any team I ever played on being all-white. In my late teens and early 20's, I idolized a yellow guy named Bruce Lee.
How is it possible that a white megachurch pastor can make a video and say he grew up in a poor middle-class white family and only saw "people who looked like me" growing up? I'd like to know where you can grow up in America and never see anyone who looks different than you do. What public school can you attend that doesn't have students of color or books that don't refer to famous black Americans? He never watched Sanford and Son or The Jeffersons? He never watched or heard of Muhammad Ali, Jim Brown, Willie Mays, or Michael Jordan?
All I can say is that if Pastor Chandler viewed life through the lenses of "white privilege" he put them on willingly. I don't know of a place in this country where you can only see people who look like you all around you, on TV and the movies, in sports, at school, or at the grocery store.
I grew up seeing the best in human beings and the worst in the same. I've seen racist rednecks and white-hating blacks. Serial killers come from all races and so too do the humanitarians. I don't assume that affluence produces healers and poverty produces haters. I grew up taking King's advice to look at character rather than color when it comes to making conclusions about people. Wouldn't it be great if in this day and age people like Tammy Duckworth and Mazie Hirono were run out of Washington for declaring that nominees had to pass a skin color test in order to garner their support?
I'm sorry that Pastor Chandler grew up being forced to look away from people of color (because I know they were there). I'm sorry that he wasn't permitted to watch Fat Albert and that his school never required him to read To Kill a Mockingbird. It's tragic that he never picked up a copy of Sport's Illustrated during the 70s and see pictures and read stories about Mean Joe Green, Sugar Ray Leonard, or Willie Stargell. I did.
So I don't apologize for what I look like or how I grew up. The only lenses I wore were horned-rimmed frames playing basketball in the late 60s and early 70s with my black and white friends at the YMCA. (See pic below)
Sin is what embarrasses and shames me. Not color, status, or power. Sin. And if you will look at that verse way back at the top of this blog you will see that through the blood of Jesus Christ and repentance…I don't even worry about that anymore.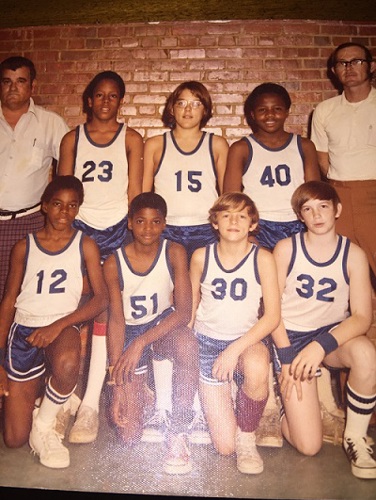 The author is #15
Comments will be temporarily unavailable. Thank you for your patience as we restore this service!
Please Note: We moderate all reader comments, usually within 24 hours of posting (longer on weekends). Please limit your comment to 300 words or less and ensure it addresses the content. Comments that contain a link (URL), an inordinate number of words in ALL CAPS, rude remarks directed at the author or other readers, or profanity/vulgarity will not be approved.