Thursday, May 20, 2021 @ 07:55 AM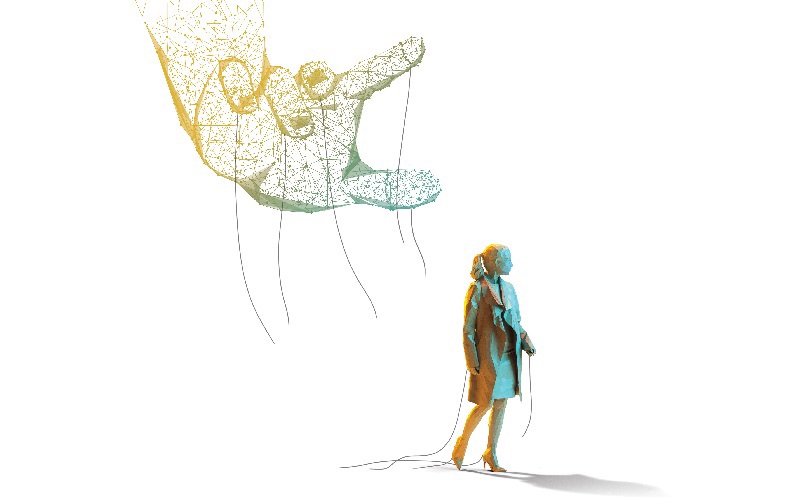 ATTENTION: Major social media outlets are finding ways to block the conservative/evangelical viewpoint. Click here for daily electronic delivery of The Stand's Daily Digest - the day's top blogs from AFA.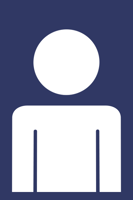 Guest Writer
Today's Guest Writer for The Stand
MORE
Editor's note: This originally appeared in the AFA Journal here, and part one of this two-part series is found here.  Activist mom Stacy Singh is a former full-time writer for AFA Journal. She and her husband Maurice are missionaries at Look Unto Jesus ministries in India (globaloutreach.org).
Shortly after the 2020 elections, it became clear that a few liberal-led corporations were monopolizing the internet to steer cultural attacks on traditional American values. The names that dominate the internet, such as Facebook, Google, and Amazon, are no longer desirable business associates. Fortunately, the internet is home to plenty of companies able to present worthy competition to the Big Tech monsters. (See AFA Journal, 5/21).
Top companies to drop
Facebook and Twitter. Many people have already separated themselves from Facebook and Twitter because of the Big Tech giants' blatant censorship and political agenda. Instead they have moved to social sites Parler, Gab, and MeWe, which work harder at protecting privacy and allowing free speech.
Travis Haley, AFA social media coordinator, assists the ministry as it implements new social media channels and options. He recommends social sites CloutHub and Brighteon.social. He also highly commends Gab as a platform friendly to Christians (gab.com/AmericanFamAssc).
"AFA continues to use Facebook and Twitter," Haley told AFA Journal, "simply because we want to reach those audiences, but AFA is active on Gab, whose founder is a Christian."
Google and YouTube. To go a step further, true freedom from Big Tech must start at the most intrinsic level, from the web browser up, and that means walking away from another of the most well-known names on the internet – Google.
Google is so commonly used that the phrase "google it" has come to be a synonym for doing a web search – and its search engine is certainly one of the most used features on the internet. Google also owns Chrome browser, Gmail, and YouTube.
YouTube is marketed by Google as the second most popular search engine. When it comes to watching videos online, most people will end up on YouTube.
Google flaunts its liberal activism. Furthermore it tracks users to collect data on all its platforms and openly practices censorship on YouTube.
In reaction, conservatives have already flocked to the video hosting site Rumble because of its policies welcoming free speech by giving videos equal time in search results, refraining from "fact-checking," and providing better opportunities for publishers to monetize their content.
BitChute and Brighteon are two more video hosting websites popular with Haley and other conservatives.
Alternatives to adopt
Browsers. There are many solutions to enable more private web browsing and searches. Sadly, Apple's Safari and Microsoft's Edge browser and Bing search engine are little better than what is offered by Google.
However, Brave and Opera are two well-established web browsers that limit the data that can be collected by turning off cookies, blocking ads, and wiping out browser histories. Some websites are still "whitelisted," allowing them to continue tracking.
"Also for an added layer of security," Haley said, "setting up a VPN (virtual private network) is a good idea, especially on home computers or when using public networks." A VPN is typically a paid service used to maintain privacy and anonymity on an internet connection.
Search Engines. Regardless of the browser used, the next step is to set the default search engine to one that protects user privacy.
Startpage and DuckDuckGo are two search engines that do not collect personal data, do not store history or cookies, and do not record a user's internet protocol (IP) address. In addition, DuckDuckGo can also be used as a browser on mobile devices.
It should be noted, however, that alternative search engines draw on a variety of sources and may include results from Google, Microsoft, and other major companies. Thus, while private, the alternatives may not entirely escape liberal bias.
Another drawback is that some websites will not work properly or will block users who disable cookies and other tracking methods. So navigating the web may be more difficult for those who use alternative browsers and search engines. For this reason, it is useful to visit quality sources directly.
Apps to employ
News. For example, instead of filtering through a search that produces an avalanche of results from CNN, New York Times, Washington Post, or other liberal news sites, one can go directly to OneNewsNow.com (ONN) or a similar conservative resource.
One way that can be accomplished is to download apps from favorite publications, in order to access them more quickly and easily. ONN, American Family Radio, One America News Network, Newsmax, The Epoch Times, and Breitbart are excellent news sites with apps available.
Communication. When it comes to communication, most people still rely on texting, email, and voice or video calls on their phones or computers or through apps like Facebook Messenger or Whats App, also owned by Facebook. But while people are backing away from Facebook and losing trust in the makers of their cell phones or email providers, there are other possibilities for essential communications.
Signal and Telegram are two apps that use end-to-end encryption to keep messages private, provided that both people are using the same app. Then, messages can be set to automatically delete on both ends. The apps also support encryption for voice calls and video calls.
Whatever the purposes for which one opens an app or web browser each day, there are many more options on the World Wide Web than are realized by most people. Pulling away from Big Tech and instead supporting companies that grant essential freedoms makes it possible to stand behind one's values even while fulfilling necessary tasks on the internet.  
____________________
Researching companies
Commerce. Many Americans wish to give up shopping from giants such as Amazon and would rather support conservative, local, or American owned businesses. But sorting through the good and bad when it comes to evaluating corporations is no easy task. The organization 2ndVote helps users get a head start on finding companies that align with their beliefs.
"Corporations use a portion of the money consumers spend to fund a number of causes, many of which go against their values, harming their families, communities, and their future," Amy Lannom Wilhite, executive director of 2ndVote, told AFA Journal. "2ndVote's purpose is to stop companies and organizations from funding the attack on traditional American values."
2ndVote researches and scores companies on key areas. Users are able to search through over 1,600 scores on the 2ndVote database and determine which companies to frequent and which to abandon.
As Wilhite pointed out, "You wouldn't vote for a candidate that doesn't align with your values, so why should you give your dollars to organizations that don't align with your values?"
Access 2ndVote's media guide at 2ndvote.com or call 614.240.7500.
____________________
AFA and Big Tech
AFA has already led boycotts of PayPal and Netflix in years past. (See afajournal.org, 6/16, 5/18, 10/19.)
Payments. Venmo, Zelle, and CashApp can take the place of PayPal for paying bills, shopping, and other financial activities.
Entertainment. Instead of Netflix and other streaming services, families can turn to trusted, safe providers such as RedeemTV, UPTV, and PureFlix.
Regardless of what options are used for watching videos, web browsing, or social networking, AFA urges families to use a quality web filter.
Covenant Eyes is one filter that has been around for years. Check it out at covenanteyes.com.
Learn more about AFA resources at afa.net, onenewsnow.com, afastore.net or 877.927.4917.
Please Note: We moderate all reader comments, usually within 24 hours of posting (longer on weekends). Please limit your comment to 300 words or less and ensure it addresses the content. Comments that contain a link (URL), an inordinate number of words in ALL CAPS, rude remarks directed at the author or other readers, or profanity/vulgarity will not be approved.