Tuesday, May 04, 2021 @ 12:50 PM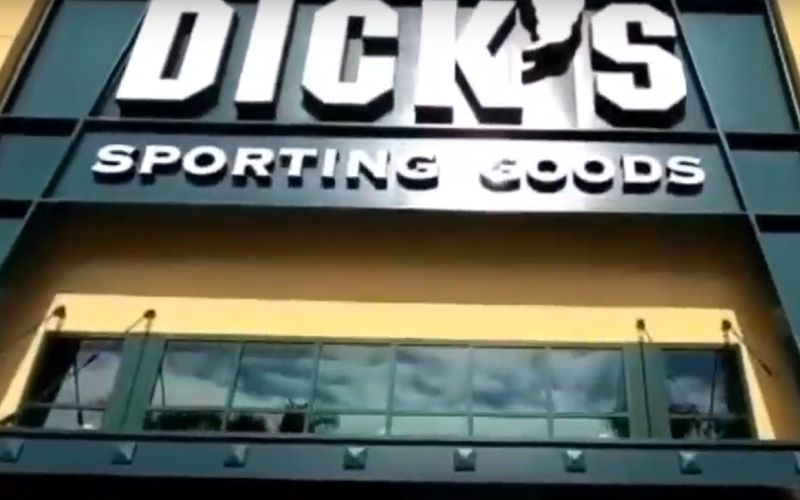 ATTENTION: Major social media outlets are finding ways to block the conservative/evangelical viewpoint. Click here for daily electronic delivery of The Stand's Daily Digest - the day's top blogs from AFA.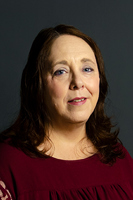 Joy Lucius
The Stand Writer
MORE
This past weekend during a family vacation, we visited Field and Stream, a chain store that is owned by Dick's Sporting Goods Corporation that sells equipment for fishermen and hunters – including a nice selection of guns. We were surprised to see the store because we were under the impression that all Field and Stream stores had closed back around 2018 or 2019.
Right next door was Dick's Sporting Goods, the chain store that supposedly made some dramatic corporate changes a while back over the controversy surrounding Second Amendment gun rights.
I say "supposedly" because Dick's Sporting Goods went to great lengths in its advertising campaigns to let us know it was officially stopping sales of semi-automatic weapons and other guns within this particular chain of stores. (Consequently, my family has since boycotted Dick's Sporting Goods completely.)
And furthermore, we truly thought this socially and politically concerned corporation, headquartered in Coraopolis, Pennsylvania, sold all of its subsidiary Field and Stream stores because that chain catered even more fully to hunters. In essence, no more guns at Dick's and no more Field and Streams stores!
It seemed as if the entire corporation of Dick's Sporting Goods wanted Americans to know that it would no longer sell guns or have anything to do with guns whatsoever.
Yet, last weekend, my husband and I found ourselves standing smackdab in the middle of Field and Stream, one of those horrible gun-stocked stores that Dick's Sporting Goods had "supposedly" sold.
In fact, we were kind of shocked to find a Field and Stream store located directly off of a major interstate and still open to the public. So we stopped in to check it out.
Imagine our further shock when we went inside Field and Stream and discovered that it was completely connected and open to Dick's Sporting Goods. So the one store which does sell guns was totally connected to the other store which does NOT sell guns.
Basically, it was two stores in one – Field and Stream right there with Dick's Sporting Goods.
Since we no longer shop in the gun-free sporting goods store, we were bewildered that the very thing Dick's Sporting Goods "supposedly" hated (aka guns) was readily available in a large, large selection for their customers to purchase by simply stepping through the connecting archway and shopping both stores simultaneously.
Wait! So their dramatic, heart-touching marketing campaign was not a nationwide opportunity for virtue-signaling, was it? Are you kidding me?
Surely it was not just one big advertising promo, a way to garner a new set of customers, retain the hunting customers, and give themselves a nice, socially acceptable pat on the back in the process. Surely not!
The journalist in me had to stop immediately and research the truth behind this oxymoronic enigma. And what I discovered was eye-opening.
Due to the tragic 2012 Sandy Hook school shooting, Dick's Sporting Goods declared in 2018 that, in good conscience, it would begin the process of becoming a gun-free company. As I understood it at the time, Dick's wanted to be known as a corporation that was both compassionate and proactively concerned for victims of gun violence.  
Actually, I can understand if a company truly felt led to discontinue gun sales because of the possibility of contributing to another tragedy such as Sandy Hook. After all, American history is laced with people who sacrificed their finances and even their lives for their convictions.
The difference with those historic Americans and corporations such as Dick's Sporting Goods, in my estimation, is the insistence that their beliefs are the ONLY acceptable beliefs, and therefore, should be mandated and legislated for all citizens, despite our constitutionally guaranteed Second Amendment right to bear arms.
Like other socially-minded American companies, Dick's also set about to basically rebuke, reprimand, and sever ties with my family and other American hunters who had helped their corporation grow and prosper. And they promised to actively lobby for legislation of similar gun-free policies nationwide.
But wait; there's more duplicity.
Even though this corporation did remove guns from its Dick's stores, it did NOT sell off all of its Field and Stream stores as I was led to believe. In 2019, the corporation actually only subleased eight of these hunting store buildings to Sportsman's Warehouse. On top of that continued income, Dick's offered the inventory and assets of these eight stores for sale to Sportsman's Warehouse as well – for a mere $28 million.
So much for moral convictions.
Dick's also said in 2019 that it would eventually sell its other 20-plus Field and Stream stores. But as of yet, that wholesale sellout has not occurred.
Now in Dick's defense, at the end of 2020, the CEO did announce the corporation's intention to eventually rebrand their Field and Stream stores into gun-free venues called Public Lands.
I personally find this new name change highly ironic since millions upon millions of acres of public land in America are open to licensed hunters. In fact, when I hear the term "public lands," I automatically think of hunting. Rightfully so, since several studies estimate as much as 2.3 acres of American public land are available per hunter.
Talk about out of touch! Does Dick's leadership fully understand the facts about public lands, or do they simply think Americans do not realize that public lands are, for the large part, hunting lands?  Either way, the corporation plans to test the Public Lands name concept slowly, opening two stores at first in Pittsburg, Pennsylvania, and Columbus, Ohio.
Now, let me get this right. Only two Field and Stream stores out of 23 stores scattered across the eastern half of the U.S. will become new stores called Public Lands. This means that more than 20 stores will continue to sell firearms, is that correct? That's a lot of earnings from gun sales for a company that virtuously signals to us that it is a gun-free company.
So why hasn't Dick's totally divested itself of gun sales already? Shouldn't true convictions require complete commitment?
If not, it would almost lead one to "suppose" that Dick's Sporting Goods is merely another one of those evil capitalist entities that are "supposedly" corrupting and exploiting Americans for pure financial gain.
Or maybe – just maybe – Dick's Sporting Goods should simply stick to selling its wares rather than its pseudo-social consciousness.
---
Sidebar:  If you are interested in a landmark Second Amendment case that will soon be heard by the U.S. Supreme Court, go to: https://onenewsnow.com/legal-courts/2021/04/27/scotus-agrees-to-review-first-ever-gun-carry-case.
Please Note: We moderate all reader comments, usually within 24 hours of posting (longer on weekends). Please limit your comment to 300 words or less and ensure it addresses the content. Comments that contain a link (URL), an inordinate number of words in ALL CAPS, rude remarks directed at the author or other readers, or profanity/vulgarity will not be approved.