Wednesday, June 9, 2021 @ 10:11 AM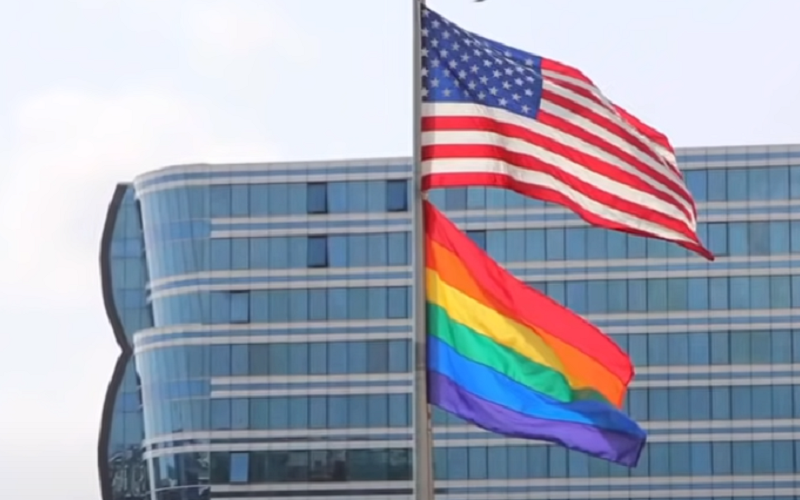 ATTENTION: Major social media outlets are finding ways to block the conservative/evangelical viewpoint. Click here for daily electronic delivery of The Stand's Daily Digest - the day's top blogs from AFA.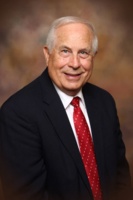 Dr. Jerry Horner
Founding Dean Regent University School of Divinity
MORE
In flying the LGBTQ flag at American embassies around the world, the present administration of the USA has shown complete disdain for the millions of people who look to the Bible for their moral values. Can you imagine how insulted the pope must feel when he looks out the window to see the rainbow flag fluttering with equal status to the stars and stripes? All these years we thought that the flag at a country's embassy was supposed to represent that country, not to promote someone's ideology, but evidently, we were wrong. 
Our government needs to realize that nothing is politically right that is morally wrong. The Christian Council of the Bahamas presented an eloquent response to the sight of the LGBTQ flag over the American embassy in Nassau. Here is a portion of that response: 
"…we do not believe that foreign governments, who are guests in our country, should leverage their influence to promote lifestyles that are inconsistent with the ideology of our country…We see the position of the United States Embassy as over-reaching and insensitive to the moral and ideological position of this country regarding the lifestyle of homosexuality. The Bahamas believes in the traditional family structure of one man and one woman. Hence, the decision to hoist and fly the pride flag in a country whose moral and Judeo-Christian position is not only evident but prominent, is deeply concerning and could easily be perceived offensive to many of our citizens." 
We know that we are living in days of darkness when evil is not only tolerated but celebrated. We are on a collision course with disaster, and if things do not change America will soon join the graveyard of nations. Our generation is in a time of moral darkness, as evidenced by the debauchery and the filth spewing from Hollywood, television, the music industry, and novels. It's unbelievable that we have become almost anesthetized by the ungodly spirit of this age, not even realizing the depth of depravity as our children are jiving to the lyrics of rock and rap music that are nothing but absolute, pure, unadulterated obscenities. 
It's a time of spiritual darkness. Eastern religions and cults have invaded our land, and in the name of tolerance, many churches have compromised to the point of having "inter-faith" services, and are teaching that there are many ways to heaven. 
It's a time of social darkness, with movements such as "woke," "cancel culture," and "critical race theory" causing confusion and division among the populace. Gender identification has become a matter of choice, to the extent that there is even a demand that birth certificates no longer identify newborns as "boy" or "girl." Already most documents that call for gender identification have the options of "male," "female," and "other," and some even give further options. Children from kindergarten age are indoctrinated to view same-gender marriages with adopted children as normal and happy families.
It's a time of educational darkness, with history revised so as to eradicate any suggestion of our Christian foundations, and the "three Rs" dropped in favor of diversification and sensitivity training, whatever that is. The result is that we now have students who know nothing of the beginnings of our nation, who can't write their own names in cursive, who can't write a complete sentence because they know nothing about the parts of speech or cases or agreement between pronouns and antecedents, and who can't make change at a McDonald's counter if the cash register fails. 
It's a time of political darkness, with politicians so dumbfounded that they think the way to cure a problem is to pour money on it and it will go away, and who are naïve enough to think that they can bring unity and stop violence by taking away all restraints and assure the rights of the person who breaks the law while denying the rights of the person who keeps the law. The result is chaos and anarchy. 
The media regards those who share my views as antiquated, red-necked, ignorant, intolerant right-winged fanatics, and yet they claim to be unbiased. But the real problem of America is not the liberal media. It is not those who stir up hatred and prejudice and violence. It is not the backroom do-nothing politicians whose major concern is re-election. The real problem is found in 2 Chronicles 7:14: 
If my people who are called by My name will humble themselves, and pray and seek My face, and turn from their wicked ways, then I will hear from heaven, and will forgive their sin and heal their land. 
There is only one who can save us, and his headquarters is not in the White House or on Wall Street or in the Pentagon or in the United Nations Building. Then what must we do? 
We need to look up to God, who has promised the deliverance that we desperately need. We need to confess. We have no right to criticize the government and mouth off about what our officials ought to do or not do until we are right with God and have made certain that there is no unconfessed sin in our lives. We need to stand up and speak up for what is right. It's true that the weight of the media and the might of secular society is against us, and we may be few when they are so many. But God always hears the prayers of a righteous remnant. Instead of greater numbers, we need greater boldness, and we pray in vain for revival if we aren't willing for it to start in us.
Comments will be temporarily unavailable. Thank you for your patience as we restore this service!
Please Note: We moderate all reader comments, usually within 24 hours of posting (longer on weekends). Please limit your comment to 300 words or less and ensure it addresses the content. Comments that contain a link (URL), an inordinate number of words in ALL CAPS, rude remarks directed at the author or other readers, or profanity/vulgarity will not be approved.