Wednesday, August 25, 2021 @ 9:01 AM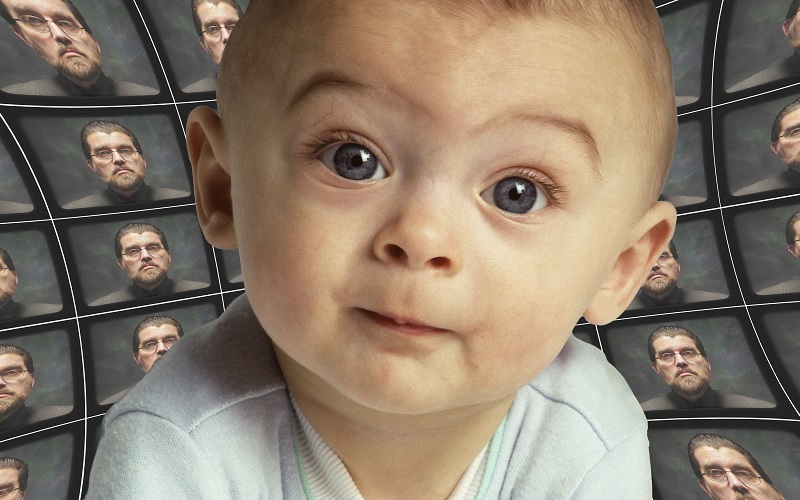 ATTENTION: Major social media outlets are finding ways to block the conservative/evangelical viewpoint. Click here for daily electronic delivery of The Stand's Daily Digest - the day's top blogs from AFA.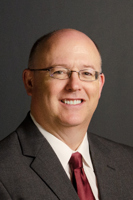 Dr. Robert Youngblood
The Stand
MORE
George Orwell's 1984 describes what many believe the news has become today – a devoted arm of Big Brother's Ministry of Truth participating in doublethink and newspeak in order to control people. Today, news has changed and part of America's decline is linked to it. But it is certainly not the only cause.
Today, television news has "…abandoned a varied news agenda in favor of repetitive discussion of U.S. politics" to the point where politics now accounts for 60.34% of news airtime. This is according to a new report from Media Research Center about CNN, MSNBC, and Fox News. The remaining categories drop quickly with crime (14.99%), health (7.43%), social/cultural issues (3.79%), foreign news (3.69%), economy/business stories (1.7%), and others. The lowest covered area was religion at 0.14%.
Perhaps it was a foreboding sign that "the most trusted man in America," Walter Cronkite, retired from CBS Evening News in 1981 just three short years before 1984. Cronkite was television's first anchorman whose trust was built on objectivity rarely seen today.
From 1962 to 1981, Cronkite served as anchorman for CBS Evening News, and he helped it grow into a trustworthy source. Cronkite was considered a voice of reason during the tumultuous times of JFK's assassination, the Vietnam War, Watergate, and more.
He didn't get promoted straight to anchorman like most of today's talking heads. He muddied his feet doing hard news, like covering the European front during World War II and later the Nuremberg Trials. After he became anchorman, his classic sign-off alluded to fact-based reporting, "And that's the way it is."
It was on Tuesday, February 27, 1968, when Walter Cronkite used the trust he had developed and stepped into the world of opinion with a brief commentary on the Vietnam War.
"After reporting for months in Vietnam, the legendary news anchor put his objectivity aside," according to a 10 Tampa Bay video, "and delivered an editorial that has echoed for decades."  After stating the war seemed like a stalemate, Cronkite shared:
"It seems increasingly clear, to this reporter, the only rational way out, then, will be to negotiate, not as victors, but as an honorable people who lived up to their pledge to defend democracy and did the best they could."
Tom Johnson, a former Aide to President Lyndon B. Johnson, relayed how this shook the president.  Apparently, the president said, "If I've lost Cronkite, I've lost America." Within thirty days, President Johnson declared he would not run again.
Politicians saw the power, and even today people question if some of the world's greatest statesmen (and politicians) would have been elected if they had to navigate television's powerful currents.
Television and politics became intertwined. Together, they have created a sea of opinions that is easy to drown in, to get lost navigating, or to be used to move the masses. That sea has expanded to an ocean as more cable networks appeared. (The ocean only got bigger when the internet and social media appeared.)
Even by Cronkite's retirement, cable television continued growing from its start in the 1950s to challenge the Big Three of CBS, NBC, and ABC. So in 1978 when only 17% of households had cable, the Big Three probably didn't worry much.
Someone was worried in 1977, though, about the influence of television and cable on our culture. Reverend Don Wildmon founded the National Federation of Decency that is now known as the American Family Association.
According to an article ("Rev. Wildmon:  A 'country boy' with right on his side") from 1981 by TV-radio critic Ron Alridge, Wildmon "…is a fundamentally decent, well-intentioned man who believes, correctly, that television is a major cultural force in our society." AFA continues its work today with Tim Wildmon as its president.
Yet within a decade that cultural force increased. Cable viewers rose from 10 million to 40 million when the FCC changed its regulations. Cable networks multiplied from 28 in 1980 to 79 in 1990.
Even before their arrival, the number of cable networks collectively carved up and ate the attention of viewers. Large amounts of screen time (TV, internet, smartphones) create problems we don't see compared to when we read books, papers, and magazines for information and entertainment (see here).
The altering of the brain creates lower language processing, communication problems, and an enlarged hypothalamus, septum, sensory-motor region, and visual cortex where emotional responses, arousal, aggression, and vision are processed (see here).
When people say we are less kind, this is part of the reason for it.
The cultural glue of radio and television first weakened the bonds America had held as a Judeo-Christian culture and then, as more and more people increased their screen time, it began destroying the culture it helped create:  
"The control of the television industry by only three companies had produced, among other things, a unified mass culture, the products of which were experienced by nearly everyone. That era ended, in effect, in the 1990s."
CNN started in June of 1980 and was the first 24-hour news network. It wasn't until sixteen years later in 1996 that MSNBC (July) and Fox News (October) arrived among other specialty networks.
The ability and power of images and opinionated, persuasive words to influence America had been discovered during Johnson's time.
President George H.W. Bush learned from this and enforced a ban President Bill Clinton had started. There would be no more shared images of soldiers in flag-draped caskets at military bases on their way back to America from the Iraq war.
By September 11, 2001, the power of 24/7 news coverage grew again when President George W. Bush received news of a terrorist attack while at a reading demonstration to elementary students in Sarasota, Florida. The Twin Towers fell to the radical Islamic terrorists, the Al-Qaeda. What followed had many in America and the world glued to their televisions.
"Just the facts" news coverage includes moments like those. The problem is when news moves from fact to framing the facts. The frame changes what is seen in the picture and can give the wrong impression as it perverts the whole story. "And that's the way it is" morphs into "And that's how I want you to think about this."
The trust news reporting once held is no longer there. Much of that is due to how news frames facts and creates factoids (unverified or inaccurate information), whose newest popular name is disinformation. While Finland trusts news at the rate of 65%, America holds the lowest trust in the world at 29% (see here) One poll indicated nearly 60% think the press is 'more concerned with supporting an ideology' than informing the public (see here).
Just eight years ago a Pew Research Center study showed "factual reporting" held a small majority for the content of CNN (54%) vs. Fox News (45%) vs. MSNBC (15%). MRC's report indicates it has gotten even worse.
For a culture that believes anything can be true, that there is no moral standard, then framing facts or creating factoids that fit "my version of the truth" is expected. Not ideal. Not moral. Not logical. Expected.
The strongest, most prosperous country's culture was firmly tied to Judeo-Christian values based on many being people of God who read His Word, the Bible. Right now, we have too many bright, shiny objects that dull the heart, mind, and soul, when what we need more of is the Light of the World, Jesus Christ. God help us because it seems we don't know how to help ourselves.  
(For news you can trust, consider AFA's sister organization American Family News.)
Please Note: We moderate all reader comments, usually within 24 hours of posting (longer on weekends). Please limit your comment to 300 words or less and ensure it addresses the content. Comments that contain a link (URL), an inordinate number of words in ALL CAPS, rude remarks directed at the author or other readers, or profanity/vulgarity will not be approved.