Thursday, October 14, 2021 @ 12:46 PM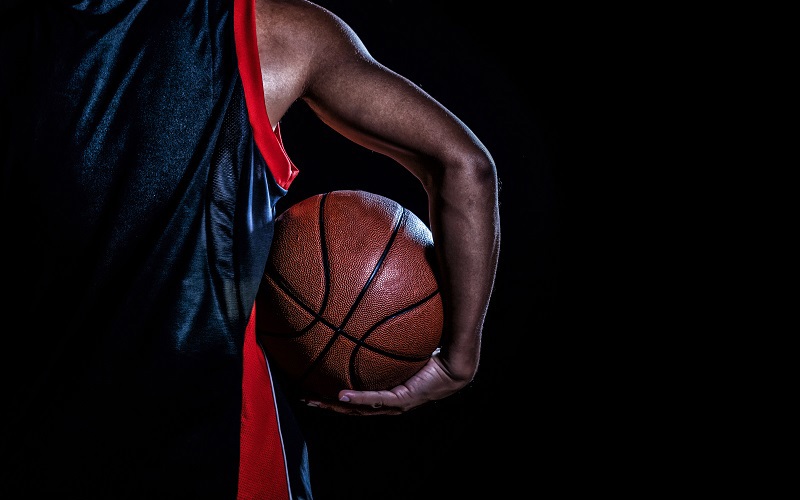 ATTENTION: Major social media outlets are finding ways to block the conservative/evangelical viewpoint. Click here for daily electronic delivery of The Stand's Daily Digest - the day's top blogs from AFA.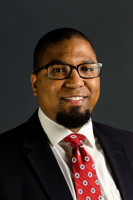 Abraham Hamilton III
General Counsel/Radio Host
MORE
Jonathan Isaac is 6'11" and weighs 230 lbs. He plays power forward for the Orlando Magic NBA team. The Magic drafted him with their first-round pick in 2017 where he was the 6th player selected overall. He's regarded league-wide as an immensely talented player, the kind of guy an entire franchise can be built around should his talent reach its maximum potential. 
Additionally, Mr. Isaac is a passionate and devout Christian. You may remember he's also the player who refused to kneel during the national anthem or wear a black lives matter t-shirt when the NBA emblazoned its courts with the three-word BLM mantra in the 2020 summer. When he explained that decision he said, 
"Absolutely, I believe black lives matter… But, kneeling or wearing a black lives matter t-shirt don't go hand in hand with supporting black lives." 
He continued,
"My life has been supported through the Gospel, Jesus Christ. Everyone has been made in the image of God and that we all fall short of God's glory, and that each and every one of us each and every day do things that we shouldn't do, we say things that we shouldn't say, we hate and dislike people that we shouldn't hate and dislike, and sometimes it gets to a point where we point fingers about whose evil is worse, and sometimes it comes down to simply whose evil is most visible." 
Isaac added, 
"We all make mistakes, but I think that the gospel of Jesus Christ is that there's grace for us, and that Jesus came and died for our sins, and that we all will come to an understanding of that, and understand that God wants to have a relationship with us, that we can get past skin color, we can get past all the things in our world that are messed up, jacked up. When you look around, racism isn't the only thing that afflicts our society, that plagues our nation, that plagues our world. I feel like coming together on that message that we want to get past not only racism but everything that plagues us as a society." 
Isaac then said directly, "I feel like the answer to it is the Gospel." 
The questioning reporter, clearly unsatisfied, pressed Isaac further asking him to explain what religion has to do with protesting against racism and police brutality. He answered, 
"I don't think that kneeling or putting on a t-shirt is the answer… Black lives are supported through the Gospel. All lives are supported through the Gospel." 
Fast forward to today and we are days away from the start of the 2021 NBA regular season (it starts October 19, 2021, btw—I know you were curious). In the run-up to the 2021 season, teams around the league held media days where star players were asked questions by reporters intended to generate more buzz for the upcoming season. One of the major questions asked all over the country tackled how players felt about the Covid-19 injections. The NBA has not instituted any injection mandates, but several cities around the country like Los Angeles, San Francisco, and New York have instituted municipal mandates. Those mandates prohibit players who have not been injected from practicing with their teammates or playing games in those cities. 
So, as you can imagine, reporters were interested in getting opinions from players. They were especially interested in hearing from players who were hesitant about "the shot." In response to their questions, players like Washington Wizards all-star shooting guard Bradley Beal asked reporters whether the shot prevented its recipients from contracting the virus. He also asked whether the shot prevents its recipients from transmitting the virus. The answers to both questions are that they do not. 
Brooklyn Nets superstar point guard Kyrie Irving (whose ball-handling skills are truly a work of art) has been completely banned from all team activities because he's refused to take the shot (yes, pun intended). New York City has imposed a city-wide injection mandate. As a result, Kyrie Irving is unable to practice with his team in Brooklyn and unable to play in any home games. So, Brooklyn Nets General Manager Sean Marks said in a statement, 
"Given the evolving nature of the situation and after thorough deliberation, we have decided Kyrie Irving will not play or practice with the team until he is eligible to be a full participant. Kyrie has made a personal choice, and we respect his individual right to choose. Currently, the choice restricts his ability to be a full-time member of the team, and we will not permit any member of our team to participate with part-time availability." 
During the Orlando Magic's media day, the aforementioned Jonathan Isaac was asked why he was hesitant about the injection and he provided a thoughtful, well-reasoned response. Everyone should watch and listen to his answer here. Take note of his body language as he speaks, his demeanor and the substance of what he said. Mr. Isaac made cogent points in his answer to which, interestingly enough, not one reporter asked a follow-up question. 
Then, later that day, Forbes published this piece titled "Orland Magic's Jonathan Isaac Problem Goes Beyond the Covid-19 Vaccine." In it, the author says directly,
"There is a bigger problem for the Magic here, one that goes back to Isaac's entry into the league. He is deeply and vocally religious, which is not a bad thing in itself but has left him largely out of step with his teammates" (emphasis added). 
What an astounding statement to make! With all of the problems we've seen over the years with professional athletes, this writer has found some way to make the Darwinian level leap from injection-hesitancy to Christianity being the "bigger problem." 
So, what's problematic about it? The author seems to suggest that a shallow faith, you know—one that's not too deep, may be just fine. Perhaps, if he were willing to keep quiet about it, keep it to himself—not say anything about it to anyone, then that would be just fine. But the moment is faith is sincere. The moment it is deep and abiding, that is the bigger problem. When he has the audacity to open his mouth and give voice to his deep and abiding faith that is the bigger problem. 
If Jonathan Isaac were deep and vocal about fornication, about materialism, about his zeal to kneel during the national anthem or wear a certain socially acceptable t-shirt I sincerely doubt Forbes would publish a piece calling him a problem. If Mr. Isaac was a deep and vocal Muslim, Hindu, Buddhist, or atheist, or if he was deeply and vocally committed to an alternative sexual preference, I doubt the author would find him problematic at all. We probably would be regaled laudations of his courage and bravery. 
It's amazing to me that Covid-19 has now been deployed to give cover for a broadside against Christianity. If you've read the Bible at all you'd know deep commitment to Christ and vocal proclamations about Him are kind of central to what it means to be a Christian.
Please Note: We moderate all reader comments, usually within 24 hours of posting (longer on weekends). Please limit your comment to 300 words or less and ensure it addresses the content. Comments that contain a link (URL), an inordinate number of words in ALL CAPS, rude remarks directed at the author or other readers, or profanity/vulgarity will not be approved.