Thursday, November 11, 2021 @ 08:39 AM
ATTENTION: Major social media outlets are finding ways to block the conservative/evangelical viewpoint. Click here for daily electronic delivery of The Stand's Daily Digest - the day's top blogs from AFA.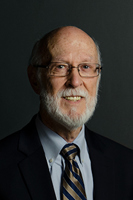 Randall Murphree
The Stand (Print) Editor
MORE
(Editor's Note: This blog was written a few years ago but all the information is still vital and relevant and is reposted in honor of Veterans Day)
Leading up to this Veterans Day, I've done a lot of reflection, feeling deep gratitude for the men and women who have sacrificed at any level – their physical injuries, their time away from families, their challenges in transitioning back to civilian life, their PTSD, their loss of fellow soldiers, and – for some – their own deaths. 
A few minutes ago, I sent a thank you note to seven co-workers expressing my gratitude for their service. Words are inadequate for such an occasion, but I have to try anyway. 
Earlier this year, I visited the National Museum of the Pacific War. It was an informative, interesting, and moving experience. Located in Fredericksburg, Texas, it is the nation's only museum devoted specifically to the Pacific Theater of World War II. Fredericksburg, a small town in the Texas hill country not far west of San Antonio, is the hometown of Admiral Chester Nimitz, who was the commander-in-chief of Allied Forces in the Pacific. 
That foray into U.S. history heightened my appetite for the subject, so I have continued to be captured by articles, videos, and other media that enlighten me about veterans' issues. Of course, we all hear the horror stories about mistreatment or the crass lack of any treatment for vets who desperately need physical and/or emotional healing. Such a subject merits far more time and more research than one short blog can address. But I would certainly urge veterans and their families to be persistent in demanding from government agencies the services they deserve. 
Returning to civilian life 
Turning to some private avenues, I was intrigued to discover (also in Fredericksburg) the Cameron-Brooks agency. In the late 1960s, its co-founder Roger Cameron recognized a vacuum in executive leadership in corporate America and, at the same time, realized how junior military officers returning to civilian life could fill the gap. 
Thus Cameron-Brooks became a pioneer in the military-to-corporate recruiting industry. The agency helps returning military personnel bridge the path to successful corporate placement. 
Going down another road, I stumbled across this in the November 7, 2016 issue of Bloomberg Businessweek magazine: an ad/article titled "Real Heroes in the Workplace." And it's about how veterans are eminently qualified for leadership in the corporate world. Ironically, I didn't subscribe to Bloomberg; I called to inquire why it began showing up in my P.O. box a few weeks ago and was told it was some promotional campaign. A timely gift to me! 
In Bloomberg, Project Management Institute estimates that private companies waste $122 million for every $1 billion spent on projects and programs. "And when it comes to finding a project manager who can accomplish a highly complex task with a focus on teamwork, responsibility, and accountability, it is difficult to top a veteran," it concludes. 
"Veterans really do have a sense of team, and the ability to follow and lead, all of which matter in the workspace," said Anne Marie Dougherty, executive director of the Bob Woodruff Foundation, in the same article. 
I guess, for me, the encouraging bottom line here is to discover that there are various private firms that offer veterans and their families transitional assistance to move from the military back to main street. No doubt they fill a gap that the government has been unable to do adequately. I Googled "job placement for veterans," and a number of websites appeared, but Cameron-Brooks, PMI, and BWF appear to be leaders in offering these critical services to veterans. 
Restoring Family Life 
Still another unexpected resource landed in my computer Inbox via a press release touting Welby O'Brien's book Love Our Vets: Restoring Hope for Families of Veterans With PTSD. I ordered a copy right away. Welby is a counselor and the wife of a veteran who suffers from PTSD. 
Her book is a veritable treasure of information organized and presented in a simple and practical way. I confess that I don't have first-hand experience helping someone cope with PTSD, but you could call me a book fanatic – I read 50-75 books a year. And I can recognize when the format of a book is going to serve its target audience well. 
In this case, Welby spends more than half of Love Our Vets with "Part One: Reaffirm." It's a series of 64 questions for families, beginning with the obvious: "What is PTSD?" Then Welby proceeds to answer the question. Other questions include:
"Why do I feel like a referee between him and other family members?"
"What can I do about his anger and rage?"
"Why am I sometimes overcome with this awful fear?
"How can I get friends and family to understand?"
"What is the importance of physical touch (sex, kissing, hugs, etc.)? 
Those sound like practical questions to me – and the answers Welby proposes are sure to give additional insight for struggling vets and their families. In "Part Two: Replenish," Welby gives family members pointers for taking care of themselves in the process. "Part Three: Reflect" includes a collection of stories, a group discussion guide, and additional aids for the challenging journey. 
Jerry Paulsen, a veteran and CEO of Operation Horses and Heroes, said, "This is by far the best book on the market for individuals, spouses, and families dealing with PTSD!" OHH uses equine therapy to help vets recover sanity and stability. 
To every U.S. citizen, I challenge you to find at least one more veteran before the day's over and say a big "Thank you!" 
To all veterans – heroes, friends, and strangers – I say again "Thank you for your service." To you and your families, I urge you to continue pursuing counseling, therapy, pastoral care, family support – anything that will enhance your life, solidify your family, and help you find true strength in Jesus Christ. 
Websites of groups referenced in this story: