Thursday, October 06, 2022 @ 10:55 AM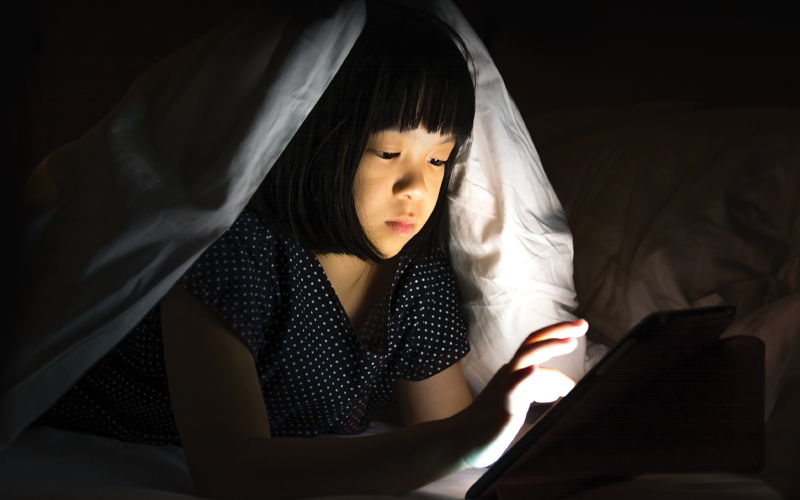 ATTENTION: Major social media outlets are finding ways to block the conservative/evangelical viewpoint. Click here for daily electronic delivery of The Stand's Daily Digest - the day's top blogs from AFA.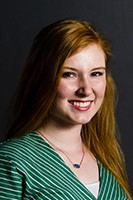 Hannah Meador
The Stand Writer
MORE
(Editor's Note: This article was first published in the October 2022 print version of The Stand HERE.)
In 1962, pornographic images were set outside a local elementary school in Manhattan, New York. Distraught, many concerned members of the community rallied to have the material removed. Their goal? Protect children from being prematurely exposed to graphic porn. Together, they contacted mayors and brought up the incident via radio and television in hopes to have the graphic images removed and further actions taken. This incident ignited a fire in the hearts of individuals who were seeking justice for those unwillingly exposed to or involved in sexual exploitation.
What was once that small neighborhood group has become the National Center on Sexual Exploitation (NCOSE). For over 60 years, NCOSE has continued to lead the charge against corporations and entities involved in promoting sexual exploitation. Currently, it leads an international coalition of 600 groups that address all facets of exploitation. And daily, the team of activists and lawyers work toward protecting victims impacted by the darkness of the industry. In a recent interview, NCOSE's senior legal counsel, Dani Pinter, told The Stand about one of the most common forms of exploitation – pornography.
Just one click
Prior to the 1960s, pornography was found primarily in sleazy printed magazines. But now, with the advancement of smartphones and the internet, the harshest and most graphic pornography can be found at the click of a button. Today, the majority of this material is on "pornographic tube sites."
These dangerous sites operate much like the social media platform YouTube. According to Pinter, anyone can take a photo or video of either "a consensual or non-consensual sexual encounter" and upload it to these free filth-filled tube sites. And due to the lack of age-verification systems, many videos depict the sexual abuse and rape of children and minors. 
"There's countless stories where that has happened," Pinter explained. "For example, there was a 15-year-old girl who was missing in Florida for a year, and she was found when someone let her mom know that videos of her were on pornography websites. There were 58 videos of her rape on [a major tube site]."
Social media dangers
Unfortunately, it isn't only these tube sites that allow pornography on their platforms. Rather, other well-known social media sites facilitate the illicit material. Pinter mentioned an NCOSE case in which they represented two young boys. At 13, the boys were blackmailed by an adult into creating "sexually abusive images of themselves" via the popular photo-sharing app Snapchat. Three years later, those same images resurfaced on Twitter.
"Twitter fully allows pornography," Pinter said. "It's not against their terms. There's as much pornography on Twitter as there is on [the largest tube site]. But, by using a few search terms, kids, or anyone can quickly get to complete graphic pornography on the [social media] site." 
After one of the children reported the child pornography to the corporate giant three times, he proved he was the person in the video and a minor (by providing his driver's license). Twitter responded by saying, "We've reviewed the content, and didn't find a violation of our policies, so no action will be taken at this time."
Thankfully, the victim's family was able to connect with the U.S. Department of Homeland Security. At the request of the federal government, the Child Sexual Abuse Material (CSAM) was removed from Twitter. But instead of Twitter siding with victims, it had allowed a victim's abuse and rape to be left online to circulate.
Careful little eyes
At times, many parents believe that their children will never be exposed to or involved in pornography. Yet, in NCOSE's report, Pornography & Public Heath, research found that "93% of boys and 62% of girls had seen internet pornography during adolescence." Likewise, in 2021, the National Center for Missing and Exploited Children (NCMEC) received 29.3 million reports of suspected child exploitation.
According to NCMEC, of that outrageous number, more than 99% of the reports were linked to CSAM, or as it is more commonly known, child pornography.
"No matter how safe you feel, or how much your house is protected and sheltered," Pinter warned, "if you have the internet anywhere in your home, your child can access pornography."
To help keep children safe from the dangers of pornography, NCOSE encourages parents to regularly check in and have age-appropriate conversations with their kids about sex and pornography. It is important that parents make sure their child is comfortable talking with them about these sensitive issues. Of all the safety filters in the market, communication is one of the most vital tools in protecting children from all forms of sexual exploitation. 
NCOSE also reminds parents that while no filter is perfect, some can offer assistance. Pinter mentioned that most smartphones and tablets have built-in filters on each device. However, it can be a chore to turn them on.
"Filters are a really good tool for parents who don't keep up with constantly changing technology," said Pinter. "They can't protect their kids from other kids, but this just insures that across the board, there's at least this bare minimum safety."
Representing victims
Another way they are helping to stop the epidemic is by representing victims of exploitation in legal cases. The NCOSE law center represents survivors of sex trafficking against those, particularly tech companies, that have facilitated and profited from their abuse.
Through many different legal avenues, NCOSE continues to defend the rights of sexual abuse victims against those who promote the industry. One piece of legislation they are working toward is requiring age verification systems to prevent children from being exploited by this predatory industry. Currently, anyone below the age of 18 can search and find porn without having to show proof of age.
"On some sites there's not even a 'Click if you're 18' tab," Pinter continued. "You'll just instantly be brought to a site that is a page full of the most explicit material you could possibly imagine. And they're not making sure that those people depicted consented or that they're even adults. It's really mass exploitation and epidemic at this point."
Fortunately, NCOSE has a plethora of resources available at endsexualexploitation.org. It includes blogs, information regarding the different forms of exploitation, and ways parents can protect the family from the devastation of pornography.
Don't be overwhelmed. There is help.