Tuesday, November 15, 2022 @ 12:40 PM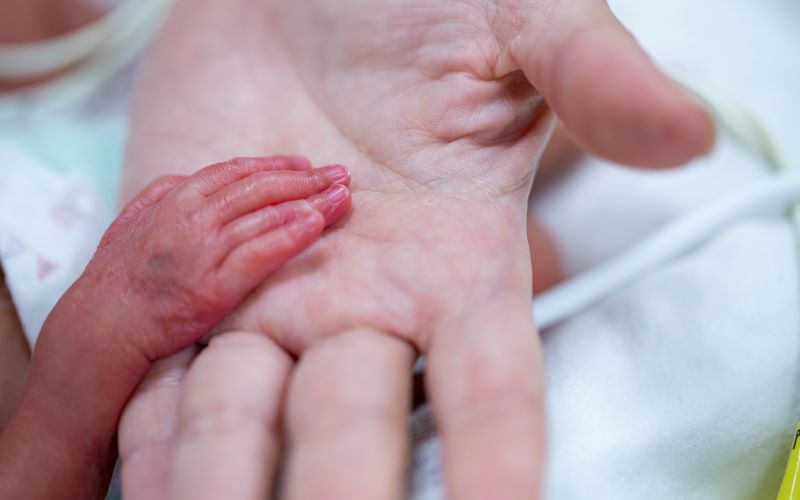 ATTENTION: Major social media outlets are finding ways to block the conservative/evangelical viewpoint. Click here for daily electronic delivery of The Stand's Daily Digest - the day's top blogs from AFA.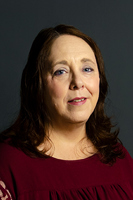 Joy Lucius
The Stand Writer
MORE
Dear Montana,
Please tell me you had no clue what you were voting for in LR-131. Surely you did not realize that this legislative referendum for the Born Alive Protection Act would have ensured that all state medical professionals "take medically appropriate and reasonable actions" when a baby was born alive during an abortion – or during any other procedure for that matter.
I simply cannot believe more than 52% of your state's voters consciously chose to let innocent babies die. I just can't! It's just too inhumane, too callous, and too murderous to comprehend.
After hearing of your voting results on this matter, my first instinct was to believe that the wording of the ballot referendum was vague or misleading. But then, I researched and found what was reported as the actual language on your ballots.
Please tell me that this is NOT what you saw when you walked into your voting booth:
LEGISLATIVE REFERENDUM NO. 131 (VOTE IN ONE OVAL)
LEGISLATIVE REFERENDUM NO. 131
AN ACT REFERRED BY THE LEGISLATURE
AN ACT ADOPTING THE BORN-ALIVE INFANT PROTECTION ACT; PROVIDING THAT INFANTS BORN ALIVE, INCLUDING INFANTS BORN ALIVE AFTER AN ABORTION, ARE LEGAL PERSONS; REQUIRING HEALTH CARE PROVIDERS TO TAKE NECESSARY ACTIONS TO PRESERVE THE LIFE OF A BORN-ALIVE INFANT; PROVIDING A PENALTY; PROVIDING THAT THE PROPOSED ACT BE SUBMITTED TO THE QUALIFIED ELECTORS OF MONTANA; AND PROVIDING AN EFFECTIVE DATE.
This Act legally protects born-alive infants by imposing criminal penalties on health care providers who do not act to preserve the life of such infants, including infants born during an attempted abortion. A born-alive infant is entitled to medically appropriate care and treatment. A health care provider shall take medically appropriate and reasonable actions to preserve the life and health of a born-alive infant.
A born-alive infant means an infant who breathes, has a beating heart, or has definite movement of voluntary muscles, after the complete expulsion or extraction from the mother.
A health care provider found guilty of failing to take medically appropriate and reasonable actions to preserve a born-alive infant's life under this Act faces punishment of a fine up to $50,000 or imprisonment up to 20 years, or both.
[] YES on Legislative Referendum LR-131
[] NO on Legislative Referendum LR-131
Citizens of Montana, is this the actual proposed referendum that appeared on your ballot on Tuesday, November 8, 2022?
Please tell me LR-131 was not this plainly explained. For if that is the case, I am both shocked and saddened by your lack of concern, compassion, and regard for life.
I cannot imagine that any human, especially a medical professional who has sworn to uphold the modern or ancient Hippocratic Oath, would stand by and watch a defenseless infant struggle to survive. Aren't physicians always liable for their patients? Should they NOT be responsible as medical caretakers? It's part and parcel of their profession; no different from teachers or bus drivers or anyone else for that matter.
What on God's earth were you thinking when you voted to pass this referendum?
Did you buy into the woke, liberal argument that this Born Alive (Say that again aloud, "Born Alive.") legislation would represent government overreach between the patient and healthcare provider relationship? Did you accept at face value the sick arguments of LR-131's proponents who claimed that such life-saving procedures would be painful to the baby and costly to the mother? More painful than watching a baby struggle to live and then die without aid or compassion?
Was your vote centered on money? I just cannot imagine that was your reasoning. Did you truly believe that infanticide was more cost-effective in the long run than the possible medical costs your state might incur when saving born-alive babies?
Did you really believe your vote was humane because it could prevent a lifetime of suffering? Seriously, did it never cross your mind that life is a precious, immeasurable treasure from God? Did you forget that He alone is the author of life? When did we become the legal and moral arbitrators of life and death?
What if a born-alive child could survive? What conditions do you deem invaluable enough in that baby's body, mind, or spirit to simply disregard and discard his or her life without any attempt at help or medical attention?
If so, in your unholy estimation of life, how do you compare a born-alive baby to a bird or turtle in an egg? Is the life of your state's wildlife more important that the lives of your children?
I researched and read that according to Montana law, miners in your state cannot even endanger the lives of endangered or threatened species. I also read that even though they are no longer protected under Montana's Endangered Species Act, your state has added measures that make sure Bald Eagles' eggs are better safeguarded in Montana than born-alive infants.
Is this true? Really? How unbelievably sad that human life in Montana is now valued less than that of birds or fish or turtles. How tragic!
Perhaps you believe that your hands are innocent of God's command to never murder since these born-alive babies are never actually touched? If so, do you really think that lack of touch and intervention absolves you from their deaths?
Have you forgotten that Psalm 127:7 says, "Behold, children are a heritage from the Lord, the fruit of the womb a reward?"
And Mark 9:36-37 says, "And he took a child and put him in the midst of them, and taking him in his arms, he said to them, 'Whoever receives one such child in my name receives me, and whoever receives me, receives not me but him who sent me.'"
Montana – and all other states that voted and passed such measures– how mournful that you voted to literally refuse to receive even one precious born-alive child in His name.
Somehow, someway, I pray that His loving kindness will lead you to repentance and to the repeal of this abominable law. Most of all, I pray that God will forgive us as a nation for even having to ask a question like this one raised in LR-131.
Please Note: We moderate all reader comments, usually within 24 hours of posting (longer on weekends). Please limit your comment to 300 words or less and ensure it addresses the content. Comments that contain a link (URL), an inordinate number of words in ALL CAPS, rude remarks directed at the author or other readers, or profanity/vulgarity will not be approved.