Monday, May 23, 2022 @ 11:43 AM
ATTENTION: Major social media outlets are finding ways to block the conservative/evangelical viewpoint. Click here for daily electronic delivery of The Stand's Daily Digest - the day's top blogs from AFA.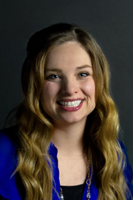 Kendra White
American Family Studios
MORE
Today the phrase "strong, independent woman" is worn like a badge of honor. Culture tells us that a woman must be fierce, make her own choices, rule her own life and never let anyone see her cry. Then we read in the Bible verses like 1 Peter 3:7 that describe women as "the weaker vessel." These verses are like nails on a chalkboard, clashing against culture and causing most women to cringe at the mere mention of the phrase "helpmate."  
But is being strong such a bad thing? Does God want women to be shoved in a corner, never say anything, and just look pretty? I think not. One has only to look at some of the righteous women of the Bible to see how they exemplified incredible courage in the face of danger. Women like Esther, Mary, Deborah, and Ruth come to mind. 
Even the Proverbs 31 description of a "noble woman," shows us a powerful picture of Biblical femininity. This gal is incredible. She is an entrepreneur who owns and manages her own business, takes care of her family, and does charity work. Verse seventeen says her arms are "strong for her tasks." 
So what exactly is Scripture getting at with all this "weaker vessel" talk? 
Discovering my weakness
Growing up as a gymnast, I devoted several hours a week to strength training and conditioning. Because I was a strong kid, I loved challenging the boys at church to arm-wrestling matches. Oh, the wave of pride that washed over me when I'd overhear one boy say to the other "Oohhh! You got beat by a girl!" 
But then one day, biology started catching up with me and the same boys started beating me. It wasn't fair. I worked out and some of them weren't even in sports! Eventually, the plain truth began to sink in: men are biologically stronger than women. In fact, on average they have 40% greater upper body strength than women. 
This strength differential became even more clear to me in my twenties when one of my favorite beverage companies decided to make a bottle of green tea that was sealed so tightly I could never get them open; but every time I passed it to a man, the rotten thing twisted right off. Oh, it made me so mad! I was forced to recognize that God had specifically designed my sex with what seemed like a disadvantage. 
But why would God do this? He could have set up this relationship between the sexes anyway He wanted! Why can't we both have equally powerful bodies? Really what's the point in making one sex physically stronger than the other? Doesn't that invite one group to dominate over and intimidate the other? 
For years, I wrestled with these questions until one day I finally thought to ask God about it. With my Bible and heart open, I prayed, "Ok, God…you made us this way. Help me understand." And that's when the beautiful truth of God's magnificent plan for the sexes began to make sense.  
Discovering my need
Because men and women are both made in the image of God, we each reflect attributes of our Creator; but we do so in different ways. Only together can we see the full picture. This unity in diversity is seen in God Himself in the form of the Trinity: God in three Persons - each separate but equal, each serving different roles. Similarly, God created men and women to be perfectly matched counterparts – each separate but equal, serving different roles and yet both treasured by God.  
Strange though it may be, God is three Persons in one and thus has fellowship within Himself. He also designed us for fellowship  – fellowship with Himself and with each other. Essentially, we need each other. Humanity flourishes in community, not in isolation.
But no matter how much we need each other, we tend to act as if we don't. Like stubborn toddlers, we go through life proclaiming, "I don't need you! I can do it myself!" Doing so, we empty our lives of the opportunity to experience the joys of interdependent relationships the way God intended.
It's a beautiful thing to be needed by someone and to give of oneself to meet a need. I remember noticing whenever I would ask a guy to open my bottle of tea, not a single man turned down my request for help. Every time they would twist that cap off, a slight smile would creep across their face. Some might write this off as "male ego" at its best but I think it was something different. What I saw reflected in their faces was the simple joy of helping someone. 
Differences in the sexes remind us that we were created to need in other people that which is lacking in ourselves. 
But to be honest with you, I didn't like this whole idea of "needing" anyone. Today, if you say that a woman needs a man, you invite yourself for a tongue lashing from the feminists. To admit such a thing is to have one's "strong, independent woman" badge ripped right off your chest. So, then I started thinking about the word "independent," this virtue that I'd come to hold in such high regard. Was it founded in Scripture? 
Well…no, it is not. At least not in the way we have come to use it. Scripture never instructs us to be independent and to gloat over the fact that we don't need anyone. Rather, it tells us to care for the needs of others, to look after the orphan and the widow, to give to the poor, etc. We are responsible for each other, not just ourselves.
Of course, there is nothing wrong with being independent in the sense of working hard and taking initiative. The Bible has a lot to say about those who would just sit around all day leeching off of others. That's not what I'm talking about. I'm talking about that ugly root of pride that creeps into our lives from time to time. I know it crept into mine.
God began to show me one day that in my quest to show the world how fierce and independent I was, I was actively looking for opportunities to prove that I was smarter, stronger, and better than others – particularly the men in my life. It manifested itself in such subtle ways that I didn't even really know it was happening. But soon the Holy Spirit began to convict me that each little jab I made directed at men was an insult directed to the Creator of the universe Himself. How can I bash men without insulting the God Who intentionally designed them? 
It might sound silly, but I began asking God to help me view men the way He did. "Lord, help me understand the way you designed their brains to work and why that can be a good thing," I would pray. "Help me to value the things about them that are different from me. Help me to see your purpose in creating them and show me how they reflect you. Help me to encourage, inspire and help the men in my life to be all that you created them to be." And soon the pride began to melt away and I began to recognize the amazing gifts men bring into this world. 
God's Perfect Plan
But what about all the ways throughout history that men have abused women? Why would God make men physically stronger if He knew they would abuse this power? Well, my friends, that is called "sin" and it was not a part of God's original plan. 
But interestingly enough, God knew men's weakness from the beginning and that's why throughout Scripture we see verses specifically instructing men to love and care for their wives. This is the whole point of 1 Peter 3:7. God is not trying to insult women by calling them "weak." Rather, He is calling men to recognize that their strengths are different than those of women and He is reminding them to be considerate of women who are co-heirs with them of God's gracious gift of eternal life.
Please Note: We moderate all reader comments, usually within 24 hours of posting (longer on weekends). Please limit your comment to 300 words or less and ensure it addresses the content. Comments that contain a link (URL), an inordinate number of words in ALL CAPS, rude remarks directed at the author or other readers, or profanity/vulgarity will not be approved.