Monday, May 2, 2022 @ 10:22 AM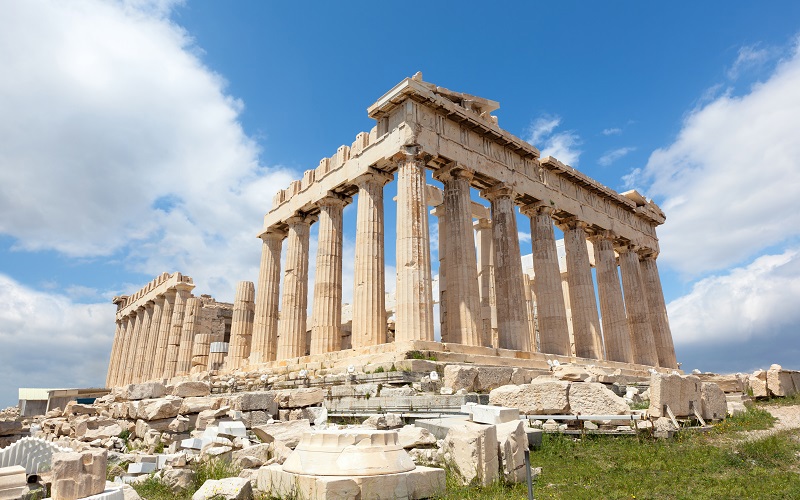 ATTENTION: Major social media outlets are finding ways to block the conservative/evangelical viewpoint. Click here for daily electronic delivery of The Stand's Daily Digest - the day's top blogs from AFA.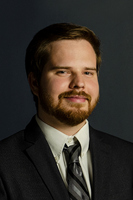 Jordan Chamblee
Engage Magazine
MORE
The British Museum in London, England, houses an incredible collection of Ancient Greek artifacts known as the Parthenon Sculptures. Most of these figurines and reliefs are broken and marred - mere hints at their former glory. Even the Parthenon itself, an ancient temple in Athens, Greece, where these sculptures once served as decoration, is a ruin. In 1687 it was significantly damaged by an explosion while it was being used as an ammunition store. The once beautiful temple now stands only as a crumbling hollow shell of pillars and arches where archaeologists dig for treasures in the rubble. 
These old relics are broken, almost destroyed, yet scholars continue to study them, and people come from all over the world to see them in person. Why? Because our imaginations can fill in the broken places, and we can glimpse what beauty they could have if their original design was restored. 
We are like these crumbling marble treasures of the past. We were all designed after the image of God, but our first parents sinned in the Garden of Eden and that image has been shattered. Like the Parthenon, we retain some of the beauty and a portion of the dignity of our original design, but we are crumbling, hollow, and imploding inwards. The image is still there. The design hasn't failed. We can only see it now in fragments, like a beautiful mirror shattered into pieces of dirty glass. 
But the Designer isn't over with us yet, Christians. Because of Jesus Christ –  His life, death, and resurrection –  every part of us has been bought and redeemed for God. There will come a day when the crumbling images will be restored at last. 
… in a moment, in the twinkling of an eye, at the last trumpet. For the trumpet will sound, and the dead will be raised incorruptible, and we shall be changed. For this corruptible must put on incorruption, and this mortal must put on immortality. So, when this corruptible has put on incorruption, and this mortal has put on immortality, then shall be brought to pass the saying that is written: "Death is swallowed up in victory (1 Corinthians 15:52-54). 
The Bible is filled with promises of eternal life for the Christian, but this isn't merely a continuation of life as we know it. This is an eternal state of finally being who and what God designed us to be, perfectly and completely. This is us, His children, becoming like Him.
Beloved, now we are children of God; and it has not yet been revealed what we shall be, but we know that when He is revealed, we shall be like Him, for we shall see Him as He is (1 John 3:2).
This great restoration will cover every part of us, and nothing will be left broken.
Our bodies will be restored
In Genesis, there is a well-known account of the creation of the physical universe - everything from light to water to animals. Adam, the first human, is included in this account. His physical body is formed from real dirt, and God brings him to life with the declaration that everything He made, including the physical human body, was good and pleasing to Him.
The physical body has been broken by sin. It can starve, thirst, become tired, succumb to sickness, grow old, and die. Because it was made after the Image of God, Satan attacks it with gluttony, sexual perversion, substance abuse, and, more recently, gender dysphoria. People constantly fall into the temptation to remake their bodies after any image other than God's - even Christians.
But as we enter eternity, we won't be leaving our bodies behind. They will be resurrected and suited for eternal life. All the effects of sin will be gone - age, sickness, weariness - and it will finally and fully reflect the image of God again.
Our minds will be restored
Made in the image of God, the human mind was meant to reflect the mind of God. Holiness, righteousness, creativity, mercy, grace - all these traits were meant to be the characteristics of human thought and emotion. There was to be dignity in how humans thought and interacted with each other. But now, on this side of Eden, not one of us would dare reveal the most secret thoughts of our minds. 
A human mind is a foul place. It is so bent towards sinfulness that the barest suggestion from our environment can trigger horrendous thoughts. For the Christian, the mind is a constant battlefield. We fight a war that never seems to end, seeking to bring "every thought into captivity to the obedience of Christ" (2 Corinthians 10:5). 
At the resurrection, this war will come to a decisive end. Our minds will be cleansed and made noble again. Our thoughts will be modeled after God's thoughts, our wills will be absorbed into His will, and our imaginations will gravitate to worshipful creativity.
Our purpose will be realized
Our world is drowning in restlessness, constantly chasing anything that promises to give meaning and purpose. People everywhere feel empty and try to fill that emptiness with the garbage of the world - or at least distract themselves so they can forget the emptiness. When we have ceased to recognize the Image of the God who created us, we lose our direction. Why do we exist? What are we supposed to do with our lives?
Christians, we should be thankful that for all of eternity we will never have to ask those questions. We will be operating, mind, body, and spirit, the way God designed. Everything we do will be consistent with His image. When the angels look at us, they will see the family resemblance between God and His children, and we will be going about the family business. Our identity will be clear, not an unknown for us to discover. Our souls will be finally and everlastingly fulfilled and satisfied in God and His purpose for us. 
We don't have to wait for the resurrection 
While even the creation "eagerly waits for the revealing of the sons of God" (Romans 8:19), we don't have to wait till the Last Day for God to begin the restoration in our lives. Sanctification is a fruit of the Spirit, a proof that we are indeed children of God, and it is a process that will last until we die. 
But we all, with unveiled faces, beholding as in a mirror the glory of the Lord, are being transformed into the same image from glory to glory, just as by the Spirit of the Lord (2 Corinthians 3:18).
As we follow Christ in obedience, we strive to bring everything about us under His rule. Our bodies and minds are tools and vessels for His will, our possessions are for His use, and our lives are dedicated to Him. Everything that we could point to and say "This comes from me" must be laid aside and replaced by Christlikeness. As we behold the mirror reflection of God's glory in the image of His Son, we will be happily transformed into that same image through the work of the Holy Spirit. The broken statues of our humanity will be returned, piece by piece, to their original design.
Please Note: We moderate all reader comments, usually within 24 hours of posting (longer on weekends). Please limit your comment to 300 words or less and ensure it addresses the content. Comments that contain a link (URL), an inordinate number of words in ALL CAPS, rude remarks directed at the author or other readers, or profanity/vulgarity will not be approved.