Wednesday, September 28, 2022 @ 12:49 PM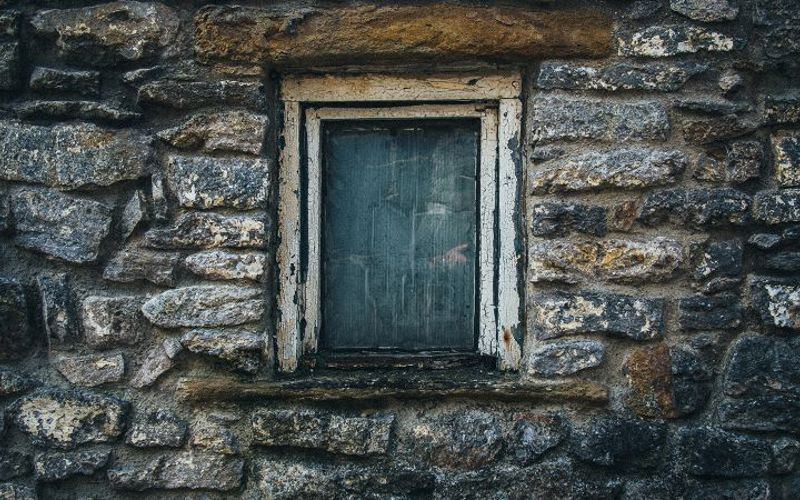 ATTENTION: Major social media outlets are finding ways to block the conservative/evangelical viewpoint. Click here for daily electronic delivery of The Stand's Daily Digest - the day's top blogs from AFA.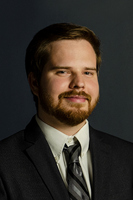 Jordan Chamblee
Stand Writer
MORE
It should bring us great joy and relief that the weight of salvation for lost souls does not fall on our shoulders but on the almighty shoulders of God Himself. But what about after salvation? When God carries us over that threshold from death to life, does He then set us down on our feet and leave us alone on the rest of our journey? When trials and temptations come and attack us on the road to heaven, does God watch from a distance cheering us on as we do our best to swat the fiery darts away?
What Christian can stand against these spiritual hazards in his or her strength alone?
Thankfully, we are not left to wonder about this. The Bible states in no uncertain terms that Jesus Christ is the author and finisher of our salvation – from the moment we are born into this world till the moment we are glorified for all eternity (Hebrews 12:2 NKJV).
The Builder and the Stones
As Jesus was traveling with His disciples, He asked them who they thought He was. Peter, ever the spokesperson for this group of young men, answered and said: "You are the Christ, the Son of the living God."
Jesus answered and said to him, "Blessed are you, Simon Bar-Jonah, for flesh and blood has not revealed this to you, but My Father who is in heaven. And I also say to you that you are Peter, and on this rock I will build My church, and the gates of Hades shall not prevail against it" (Matthew 16:13-18).
Many years later, Peter may have remembered these words when he wrote 1 Peter 2:4-5.
Coming to Him as to a living stone, rejected indeed by men, but chosen by God and precious, you also, as living stones, are being built up a spiritual house, a holy priesthood, to offer up spiritual sacrifices acceptable to God through Jesus Christ.
The picture here is clear: in the progress and growth of the church, Jesus is the builder and individual Christians are the stones. He is the one who draws up the design, makes the foundation strong, chisels us to fit together perfectly, and erects a strong and beautiful structure, all for the glory of God. He – not us – is the architect of the church's success.
He Completes what He Begins
"Yes," we might say, "I believe that Jesus is responsible for building Christians together as the church. But what if I disappoint Him? Will He cast me aside like a broken stone?"
To this, Paul answers: "...He who has begun a good work in you will complete it until the day of Jesus Christ..." (Philippians 1:6).
Just as we are certain of our imperfections, we can be certain that He does not leave a work unfinished or imperfect. When we fall into temptation, He saves. When we succumb to doubt, He saves. When we fail as parents, children, friends, husbands, and wives, He saves. He is always there, actively chiseling away our rough edges so that we fit perfectly and seamlessly into the design He created from the beginning of the world.
He will not stop working in you until every last vestige of sin is removed and you are polished so that you reflect Him perfectly.
We are Kept and Presented
The comfort of these truths never seems to end. If we were to appear before God as we are right now in our own power, none of us could stand. We would be obliterated, sinful creatures in the presence of burning, everlasting, pure Holiness. If we understood this fully, we would shrink in terror at the thought.
But there is no need for us to fear any longer. The most fearful gaze to fall on angels or men falls on us now...and there is nothing but love and peace.
Why? Because Jesus Christ has brought us every step of the way to the throne of God.
Now to Him who is able to keep you from stumbling, and to present you faultless before the presence of His glory with exceeding joy, to God our Savior, Who alone is wise, be glory and majesty, dominion and power, both now and forever. Amen (Jude 24-25).
In our own power, we stumble. He keeps us from stumbling. In our own power, we are faulty. He presents us as faultless. In our own power, we can never stand before God. He brings us to the Father with exceeding joy.
Do we have any real reason not to have peace?
What about Discipleship?
So how do these things change the way we live now, today? Can we ignore the command to make disciples now that we know Jesus is the one responsible?
What shall we say then? Shall we continue in sin that grace may abound? Certainly not! How shall we who died to sin live any longer in it? ...Therefore do not let sin reign in your mortal body, that you should obey it in its lusts. And do not present your members as instruments of unrighteousness to sin, but present yourselves to God as being alive from the dead, and your members as instruments of righteousness to God. For sin shall not have dominion over you, for you are not under law but under grace (Romans 6:1-2, 12-14).
Obedience is still required of us, but not because we can save ourselves by obeying. "How shall we who died to sin live any longer in it?" Obedience is simply living as who we are – people dead to sin and alive to God. We can fall to temptation, yes, and pretend as if we aren't dead to sin. But we cannot live there, and we cannot allow each other to live there. Discipleship is not trying to keep someone saved. Discipleship is helping one another live as the people we already are – the children of God.
Please Note: We moderate all reader comments, usually within 24 hours of posting (longer on weekends). Please limit your comment to 300 words or less and ensure it addresses the content. Comments that contain a link (URL), an inordinate number of words in ALL CAPS, rude remarks directed at the author or other readers, or profanity/vulgarity will not be approved.