Tuesday, August 26, 2014 @ 10:19 AM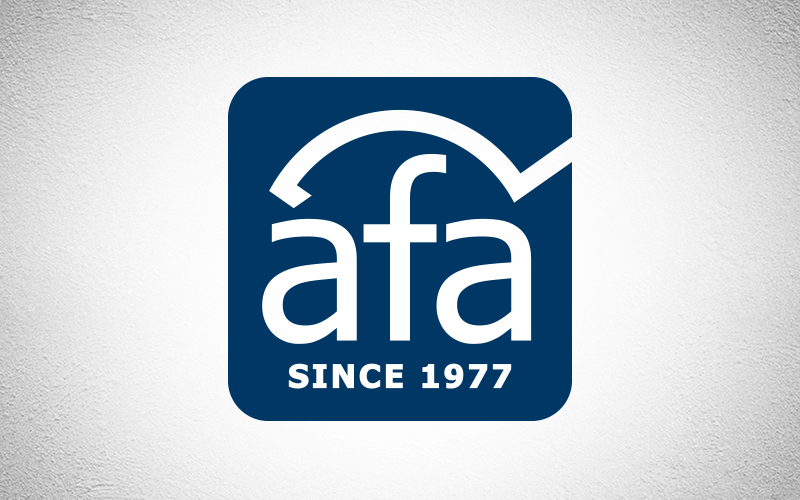 Dr. Ray Rooney, Jr.
Digital Media Editor
MORE
If you've been even somewhat involved in church lately it is almost certain you have heard 2 Timothy 3:1-5 read, taught, and/or preached fairly recently. It is a famous warning from the Apostle Paul to his young protégé Timothy on what is coming in the future. Depending on which translation you use it begins something like this:
But understand this, that in the last days there will come times of difficulty. (ESV)
Then Paul writes 19 characteristics of people living in those end times. None of them are good. They range from selfishness to greed to brutality to treacherousness and a lot in between. The last one shockingly says that all of the preceding are emanating from religious people ("having the appearance of godliness but denying its power")!
I can just imagine Jesus waving His hands in Heaven attempting to get Paul's attention while shouting, "What are you doing?! I am going to need Timothy to lead the early Church when you are gone. He's never going to follow in your footsteps if you keep telling him how much worse it will be for him than it is for you!" Yes, that's right, as far as Paul knew and believed the "last days" were only a generation or so away. He was essentially telling Timothy (while writing from prison and nearing an execution date for living out his Christian faith) that he could expect things to get worse rather than better. Why on earth would you try to get someone to follow in your footsteps if your footsteps led to an untimely demise?
A couple of years ago I was looking for a vehicle to buy a daughter who just got her driver's license. She longed for a Jeep and I found a good one in a city about 100 miles away that had 55k miles on it. I took the obligatory test drive and everything seemed to be in order. I bought it. Within a few months I had sunk around a thousand dollars in repairs. The savvy salesman had put a can of Freon in the a/c to hide the leak in the condenser and the automatic transmission linkage to the transmission had to be replaced. I was ruing the day I bought the Jeep "as is." I was trying to figure out how to get rid of the thing and fast (over my daughter's objections). As I thought about Paul's warning to Timothy I thought, "It's a good thing Paul didn't sell me my Jeep because I would have flat out said 'no'!" You see, Paul didn't gloss anything over to Timothy and he would have told me everything he believed I could expect out of that Jeep. It would have made it easy to say, "You can keep the Jeep!"
The really ironic thing about Paul is that he was the Church's very first problem. Until he met Jesus on the Damascus Road his daily task was to persecute Christians. How easy it would have been for the man who put most of the scratches and dings in the early Church to simply gloss it all over and tell Timothy how wonderful things would be if he would walk in his shoes. And he would have been lying through his teeth.
Funny thing, when I hear those five verses being read and taught in church the exegesis is usually going in one of two directions: either the people described by Paul are living today so let's trot out 2 Chronicles 7:14 in order to get God moving against evil in order to bring healing to America. Or, those verses will be read to prove the Second Coming of Jesus is afoot and talk of the Rapture will begin. Either way, I wonder if people realize that they are being fed a theology of escapism? When things get bad either pray that God would fix those "things" by removing them from our presence or it that won't work, then fix things by removing us from this evil world. Either way, it's escapism.
I am reminded of a movie I saw as a child. It was a science fiction movie and even though special effects have gotten much better I don't think any movie could get better (sorry Tom Cruise) than the 1953 movie version of H.G. Well's The War of the Worlds starring Gene Barry and Ann Robinson. I'll let you Google the movie if you haven't seen it but I kept thinking of the climactic scene when military might and science had failed to solve the Martian problem and everyone fled…to the nearest church! Our starring couple had gotten separated and with the Martians closing in the lead character played by Gene Barry finally found his love interest (Ann Robinson) in a church. They embraced in the center isle of the sanctuary with the apocalypse literally right outside the door (the Martian heat ray was destroying everything). I can't get the image of a man and a woman who loved each other facing the end of the world in the middle of the church which was in the path of the Martian death machines. The sounds were deafening and bricks and dust were coming down all around them. There they stood. Right in the middle of it all.
I believe with all my heart that is exactly what Paul was counseling Timothy to do when he found himself surrounded by wickedness and destruction. For in the first few verses of chapter four Paul tells him to be ready to preach the word no matter what the circumstances are. "[F]ulfill your ministry" (4:5). No counseling Timothy to pray real hard so that God would sweep away the Martians (wicked people). No prophetic promise that right when the cultural battle grew hottest to be assured that Timothy would be suddenly taken away. Just a word to stand fast and firm holding onto Jesus while fearlessly and faithfully proclaiming the truth. Stand in the Church that is in the midst of a maelstrom of sin and tell everyone that will listen "to live a godly life in Christ Jesus" (3:12).

If there is a problem with the Church today it is that so many churchgoers want to embrace escapism. They don't want to stand faithfully in the middle of that group of people Paul told Timothy would be in charge in "the last days." "Get rid of them" or "take me away" is the hope and prayer of many Christians today. Apparently, very few want to live by faith anymore. Ministers are wont to take their flocks by the hand down the "Hall of Fame of Faith" in Hebrews 11. But only so far. Further down that hall where the lights are dim is the record of those who didn't stop the mouths of lions or receive their dead back by resurrection. Don't stop reading after the first sentence of Hebrews 11:35. Keep going and read about how "Some were tortured, refusing to accept release…" while others "were stoned, they were sawn in two, they were killed with the sword…" No wrath of God to destroy their tormentors and no Rapture to whisk them away from trouble. Just faith. In the midst of evil. Where is that message being proclaimed today?
Remember that Jeep I was so incensed at having to live with "as is"? A couple of months ago my daughter called to tell me she had been involved in a wreck. A big truck towing a long steel trailer loaded with mowers backed out into the street she was driving on without even looking. That steel trailer broadsided the Jeep. My daughter was shaken but unharmed. A few days later the body shop called wanting to break the news to me. The first thing the shop manager said was that my daughter was very fortunate not have been seriously hurt. The thick metal that characterizes a Jeep body absorbed the massive side strike. I was told it would have been far different had it been most any other kind of vehicle. They raised the Jeep on a lift and showed me a lot of damage underneath. To the tune of $10,000. We had the choice of totaling the Jeep or having it fixed. My daughter wanted it fixed. So the Jeep I initially wanted to get rid of because of all its "as is" problems saved my daughter from serious injury (or worse) and after all the new wheels, axles, etc. that were replaced (including a brand new paint job!) my daughter is driving a Jeep with mostly new parts. The latter end has been far better than the former.
Our call as Christians in life is to fulfill our ministry to God in the Church that is in the world that is under attack. In other words, to minister in this "as is" world that is full of narcissists, materialists, and hedonists. We're not told to pray that God would strike down our persecutors or take us out of this world. We're told to be faithful. No matter what. What did we think Jesus was talking about when He said "If anyone would come after me, let him deny himself and take up his cross daily and follow me" (Luke 9:23). Escaping from every difficult trial doesn't seem like much of a cross to take up. But maybe that's just me.
Please Note: We moderate all reader comments, usually within 24 hours of posting (longer on weekends). Please limit your comment to 300 words or less and ensure it addresses the content. Comments that contain a link (URL), an inordinate number of words in ALL CAPS, rude remarks directed at the author or other readers, or profanity/vulgarity will not be approved.