Tuesday, August 26, 2014 @ 10:48 AM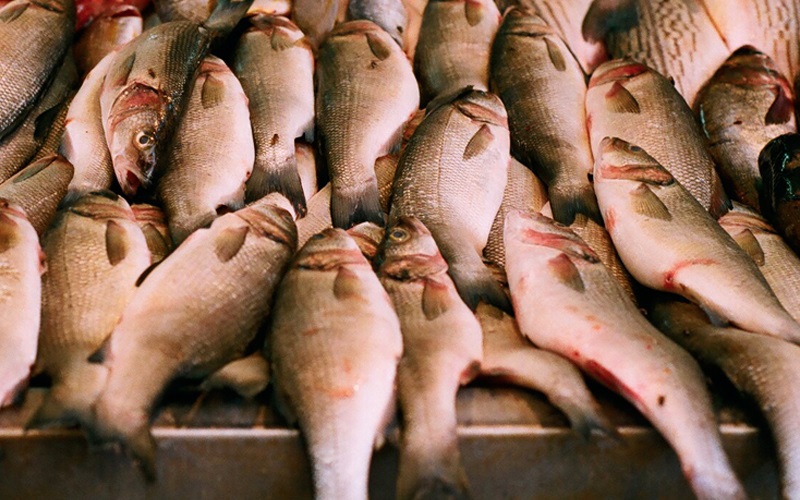 ATTENTION: Major social media outlets are finding ways to block the conservative/evangelical viewpoint. Click here for daily electronic delivery of The Stand's Daily Digest - the day's top blogs from AFA.
Jim Shempert
One Million Dads
MORE
I've been an IT guy for going on 12 years now. I love it, it is my passion. Not only is it my passion, it's really all I know how to do. I've worked my way up from the very bottom. I started in a regional bank as the lowest helpdesk guy on the totem pole. I did every undesirable job you could imagine. I reset the same people's passwords over and over and over and listened to them tell me that it was something wrong with the computer. I walked to people's desks and turned on the power button to their monitor when they said their computer wouldn't start. I've had people tell me they had no idea how a full cup of hot chocolate ended up in their keyboard, when I could physically see the cup and the remnants of said hot chocolate sitting in their trash bin. I moved up the chain as the years passed. I was given, and sometimes seized the opportunity to better myself. I went from a lowly helpdesk guy, to the helpdesk supervisor, to a Systems Administrator. I made a lateral shift to another company. I was then promoted from their Systems Admin position to their Director of IT. I am young, but I have been in the game a long time. I help people on the side, from my church, extended family, and sometimes downright strangers who have technology questions, because that's what I do.
I tell you all this to say: Something is fishy in Washington with these "corrupted hard drives" amidst this IRS scandal. Something just doesn't add up. Let me explain. At the bank where I worked for so many years, we had to be able to harvest 7 years of data. We had to be able to provide on court-request, 7 years of backup data. This was done in a variety of fashions that I won't share. My point is, our backup strategy had to be long ranging. For those of you who don't know, every organization has, or should have, a backup strategy in case of a disaster. You have to have in mind and on paper a disaster recovery plan in case the unthinkable happens. Let's face it, everything we do now revolves around or about computers. All the files that keep our businesses going reside somewhere on a hard drive. If your IT guy is worth his/her sand, they have a backup strategy in mind, and they are constantly checking with their department heads about any data that needs to be backed up. Living in Northeast Mississippi, our most constant threat of destruction is by tornado. In fact, at the end of April, a tornado struck Lee County and did millions of dollars' worth of damage. But, once the storm passed, every IT guy within a 100 mile radius started to think afresh about what he/she could do to make their company storm proof.

Email is the backbone of company communication now. Email has become synonymous with life in general, both personal and professional. The president of my company currently has me helping him work on optimizing his mailbox, so that he gets a lot less junk mail. Email is one of the core structures of any business nowadays. Speaking from years of experience, let email be down for more than 5 minutes, and you are getting a call, an angry text, or a page to come to the boss's office. We rely on email in its simplicity and its reliability. Therefore, given these facts, email is one of the top things to be backed up and restored in case of a disaster. Let me state clearly, that I do not know what email platform the IRS uses. I will speak from what I have experience with, and that is the Microsoft Exchange platform. On a local Windows/Mac client, you set up a local file copy of your mailbox. This makes for faster read time, especially when looking back at old email. This local copy pulls in new email, but does not have to pull every single message each time you open your mail program. Your actual mailbox is stored on the Exchange server that your IT staff have set up. Configurations vary, so I won't go into too much detail. I will say that no matter the configuration, somewhere on that server or an attached storage device there is a database containing users' mailboxes. Any backup administrator worth his/her salary makes sure that those are backed up incrementally (only the stuff that has changed) daily, and a full backup done sometime usually during the weekend. (Backup strategies vary from company to company.)
Thus, I come to this conclusion, no matter what hard drive failed, be it a personal computer hard drive, or a hard drive that is attached to the storage device, there would most assuredly have been a backup of the data. A story on The Blaze Monday, reported that IRS attorneys have admitted that there are backups of the data. In that story, the quote was that the IRS said, "It would be too hard to dig them out of these backed up files." I'm sure that every person who has ever been audited would love to tell the IRS, "It's just too hard to provide that documentation." However, if a common citizen were to do that, I imagine they would find themselves behind bars.
In the end, either the backups are there and therein the data is most likely available, or the IRS needs some new IT people. It is their responsibility to provide backups for any disaster situation. I'm not looking, but I know a few people who are.
Please Note: We moderate all reader comments, usually within 24 hours of posting (longer on weekends). Please limit your comment to 300 words or less and ensure it addresses the content. Comments that contain a link (URL), an inordinate number of words in ALL CAPS, rude remarks directed at the author or other readers, or profanity/vulgarity will not be approved.