Thursday, September 4, 2014 @ 10:54 AM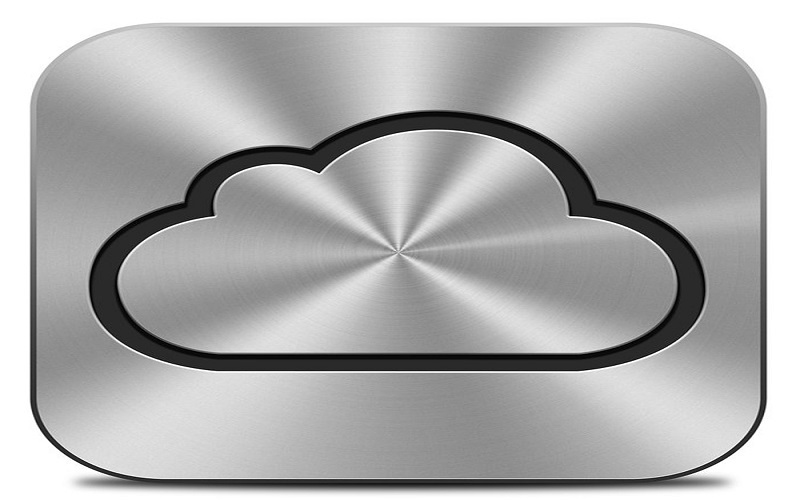 ATTENTION: Major social media outlets are finding ways to block the conservative/evangelical viewpoint. Click here for daily electronic delivery of The Stand's Daily Digest - the day's top blogs from AFA.
Jim Shempert
Chief Information Officer
MORE
Just what is this "cloud" that I keep hearing about and why are celebrities uploading naked pictures there?
Being a "techie" person, I get asked a lot of questions on a regular basis on the how's and why's of technology.  This week has provided a lot of conversation fodder with the revelation that some celebrities ICloud accounts have been hacked and naked pictures of themselves that were stored there have been distributed around the darker sides of the internet. 
 So, just what is this "cloud"?  Cloud computing isn't exactly a new idea.  It's been around for a while.  Though, with more and more of our daily lives interconnected with work, home, leisure, etc., it's becoming more of a fad to be "in the cloud."  We are a mobile society now, and we need our data to be mobile with us.  Some IT people think cloud computing is the Holy Grail, some are lukewarm to it, and some are downright opposed to it. 
A basic explanation of "the cloud" is this:  Instead of storing your data (pictures, movies, documents, etc.) on a local device, it is uploaded to a remote cloud service provider.  That can be the company that you work for, or it could be a service provider.  These providers are all over the internet and include companies like Google, Facebook, Dropbox, Amazon, Microsoft, etc.  The providers are legion.  Everyone seems to be jumping on the cloud band wagon lately.
Your company's cloud infrastructure will vary, depending on your network architecture.  Generally an office network's main use of cloud technology would deal with the storage of documents.  With ease of access no matter where one is, and the availability to manage your documents in real time. I realize that some of you probably went a little glassy eyed on me there.  But trust me, I stayed at a Holiday Inn Express last night.
Now, where people outside the working world encounter "the cloud" most is on leisure sites like Gmail, Facebook, Amazon, ICloud, etc.  Here is where my cynical nature comes in.  First, let me say that I have an account on most of the popular sites that use cloud computing.  However, there are two things that separate me from a lot of people.  The first is that I realize that NOTHING I upload to any site is private.  No matter what privacy agreement that you click through when installing an app or setting up an account, the simple fact is this, once you upload it, you don't own it.  Google stated in a court of law in 2013, "Indeed, 'a person has no legitimate expectation of privacy in information he voluntarily turns over to third parties.'"  This is not rocket science really.  Once you upload it, no matter what it is, it's not yours anymore.  You can have the most complex password in the world.  You can write it in whatever language you want.  However, the company you are using to host it, readily has access to any document that you store on their servers, and can look at it at any time.  That's not a hacker we are talking about folks.  
The second thing that I realize is that at any time, a hacker can access my account.  Going back to the password discussion, most users shoot themselves in the foot with weak passwords.  No matter how much you love your dog Petey, Petey01 is not a secure password.  That would take an advanced hacker about 2 seconds to crack.  I recommend to friends and family that any personal password be at least 15 characters with special characters, upper and lower case, and numbers, especially for things like online banking and anything where you have your credit card saved.  The more complex your passwords, the more defense you have against hackers.  The longer it takes them to "crack" your account, the longer they risk being caught.  So, if your password is Petey01, stop reading this article and go change your password, now!  
This leads me to my conclusion, especially dealing with this current scandal. If you are so inclined to take naked pictures of yourself (not saying that I agree with it at all, because I don't), store them in a place where only you have access. Do not, under any circumstance, upload them to any "cloud" service provider of any kind.   Though you have the idea that your data is secure, passwords like Petey01 make it easy for hackers to get into your account and exploit anything that you think you have in secret. 
Ezekiel 16:43 may say it better, "Because you did not remember the days of your youth but enraged me with all these things, I will surely bring down on your head what you have done, declares the Sovereign Lord. Did you not add lewdness to all your other detestable practices?"
Or, as a blunt Methodist country boy may put it, "If you put a naked picture of yourself online, that's just plain dumb."
Please Note: We moderate all reader comments, usually within 24 hours of posting (longer on weekends). Please limit your comment to 300 words or less and ensure it addresses the content. Comments that contain a link (URL), an inordinate number of words in ALL CAPS, rude remarks directed at the author or other readers, or profanity/vulgarity will not be approved.