Thursday, September 4, 2014 @ 2:40 PM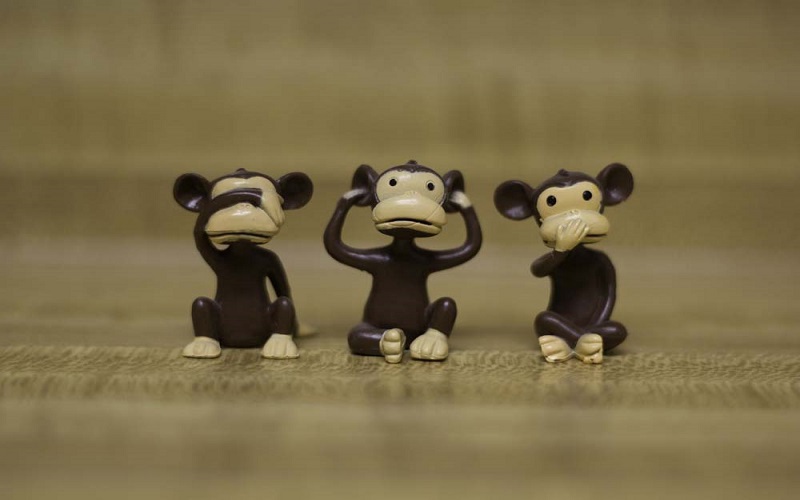 ATTENTION: Major social media outlets are finding ways to block the conservative/evangelical viewpoint. Click here for daily electronic delivery of The Stand's Daily Digest - the day's top blogs from AFA.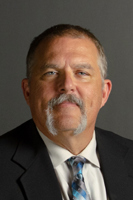 Dr. Ray Rooney, Jr.
Digital Media Editor
MORE
Many years ago when I was working in the construction business I had an epiphany. Something my boss said to me one day on the job has stuck with me and served me now for decades in all walks of life (especially my Christian walk). I could tell he wasn't pleased with me that day and that it was probably something that had been building. In my naïve ignorance I asked him what the problem was. There was a lengthy answer but one statement stood out and still does to this day: "You know what to do but you have to be told to do it." He was right. Whether it was my fear of doing something wrong or my desire not to have to work hard I was always standing around waiting to be given instruction. My life changed that day because I finally understood acting decisively is a key to life success. Jesus said it was the lukewarm Christian (who is paralyzed with apathy or indecision) who makes Him sick (Revelation 3:16).

As the Digital Media Editor for the American Family Association's main website one of the complaints I most often come across has to do with Christians who either don't like all the negativity in our stories or who are frustrated that the author(s) doesn't tell them what to do about a problem. I find this tremendously disturbing. How does it serve the best interests of the Kingdom of God to a) just ignore all the bad news taking place in our country and the world and/or b) stand around waiting for someone else to tell you what to do when you already know what to do? You're either too afraid or unwilling to do it!
If you are an informed Christian and you really are concerned about the direction our nation seems bent on going and truly want to know how to begin to make a difference allow me to suggest four decisions you can make that will allow you to do your share in expanding God's Kingdom in the midst of growing darkness.
One: start by believing in something. They're called "standards" or "moral absolutes." The Bible clearly teaches that God loves everyone but not everyone will inherit eternal life. John put it this way: "For this is the love of God, that we keep his commandments" (1 John 5:3). Everything is not acceptable to God no matter how many people insist that it is. The people of God need to stop being talked out of believing what they know the Word to proclaim. Loving your neighbor does not mean accepting his or her sinful lifestyle as normative when the Word clearly says that it is not. When Paul wrote "work out your own salvation with fear and trembling" (Philippians 2:12) he wasn't inviting Christians to devise any old way of living for God they felt comfortable with. No, these words precede them "as you have always obeyed, so now, not only as in my presence but more in my absence, work out…" Be careful, obedience to God is not something we only do when it is convenient and praiseworthy. Joshua put the issue before his people this way, "choose this day whom you will serve…But as for me and my house, we will serve the Lord" (Joshua 24:15). Believe it!
Two: be willing to stand (fight) for what you believe in. Do you really believe something when you allow others to dictate how or whether you live out your beliefs? At a bare minimum you stand for what you believe when you speak it publicly. Psalm 107:1 says, "Let the Redeemed of the Lord say so." Too many "believers" have bought into the convenient lie that God wants only a private unobtrusive relationship with His followers. Maybe you are not called to be a prophetic voice identifying the blatant sins of society but neither are you entitled to keep your redemption quiet. You don't want to be negative? Then "go home to your friends and tell them how much the Lord has done for you, and how he has had mercy on you" (Mark 5:19). Daniel stood up for prayer (Daniel 6). His three friends stood up for the second Commandment (Daniel 3). Peter said, "We must obey God rather than men" (Acts 5:29). Why do today's Christians need to be told to make their faith in God known? Why is it a good thing for an unrepentant sinner to come out of the closet loud and proud but a bad or embarrassing thing for a follower of Jesus Christ to announce how He delivered them from the power and bondage of sin? Say so!
Three: concentrate. Here is what I mean. You cannot stop every sinful thing in the world from happening. But if you would narrow your focus and find some friends who believe as you do and are willing to stand as you are you could make a difference in something. Don't leave it up to committees and leaders in your local church to do anything (if they were doing anything about it I doubt we'd be in the shape we're in right now). It really doesn't take all that much effort to get something done. If you are sick of the attack on biblical/traditional marriage surely you know a few others who want to see marriage protected. Call for a meeting to share your concerns and let it become a prayer meeting. I doubt that if you are faithful to this meeting that the Holy Spirit won't give some or even all a sense of purpose and direction. The words from 2 Chronicles 16:9 come to mind: "For the eyes of the Lord run to and fro throughout the whole earth, to give strong support to those whose heart is blameless toward him." God is longing to demonstrate support for those who earnestly seek after His righteousness. Focus!
Four: "Go." No one knows how long God thought and brooded over the idea of Creation. Years? Millennia? Epochs? All we know for sure is that nothing happened until "God said, 'Let there be light, and there was light" (Genesis 1:3). We know salvation was in the mind of God as far back as Genesis 3:15 but the machinations of humanity's deliverance didn't begin to literally turn until "God sent forth his Son…" (Galatians 4:4). And no one knows how long the Apostles would have sat around and simply enjoyed what Jesus did for them had He not said, "Go…and make disciples of all nations" (Matthew 28:19). Ultimately, actions validate beliefs. Jesus concluded the Sermon on the Mount by contrasting two men who heard His words but responded differently. Only the one who put corresponding action to the words he heard from Jesus survived the storm that befell them both. Do something about your concerns other than complain that no one is doing something about your concerns. Go!
How much different would America and the world look if the Body of Christ would just do what it knows it should be doing and not wait on being told to do it?
Comments will be temporarily unavailable. Thank you for your patience as we restore this service!
Please Note: We moderate all reader comments, usually within 24 hours of posting (longer on weekends). Please limit your comment to 300 words or less and ensure it addresses the content. Comments that contain a link (URL), an inordinate number of words in ALL CAPS, rude remarks directed at the author or other readers, or profanity/vulgarity will not be approved.