Tuesday, September 9, 2014 @ 3:40 PM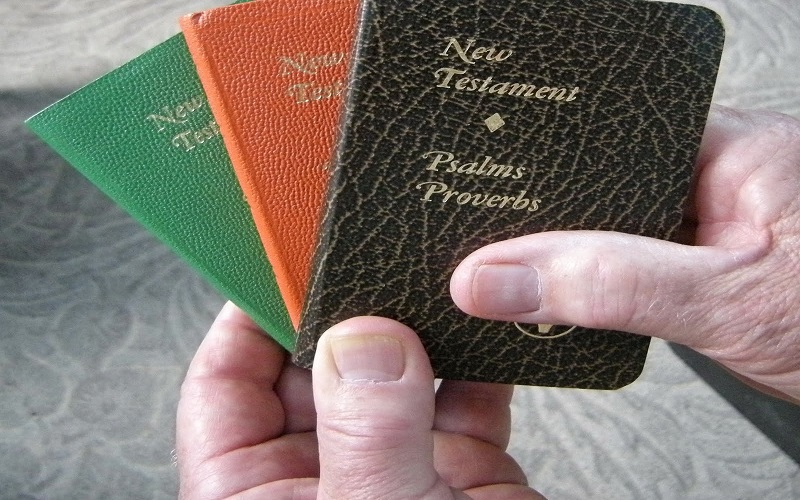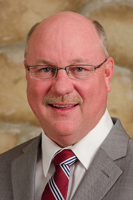 Tim Wildmon
AFA President
MORE
TUPELO, Miss.—American Family Association (AFA, www.afa.net), along with other leaders of American organizations making up the Restore Military Religious Freedom Coalition, has sent a joint letter to Hon. Charles T. Hagel, U.S. Secretary of Defense, and Hon. Ray Mabus, Office of the Secretary of the Navy, regarding the ongoing controversy over the placement of Gideon Bibles in Navy lodging facilities.
"The world is aflame and the powerful message of the Holy Scriptures has never been more needed," said Sandy Rios, AFA Director of Governmental Affairs. "That's why purging Bibles from Naval facilities matters. The words contained in them are the true source and inspiration of America's strength."
Earlier this summer, AFA received an email from an employee of the cleaning staff of a Navy Lodge facility stating that Bibles should be removed from rooms. According to her email, "We were told today, June 23, 2014, that due to a new policy by the CEO of NEXCOM, Rear Admiral Robert J. Bianchi, we were to remove the Bibles from the rooms," a housekeeper told AFA in the message. "They told us to put them in boxes, where they would be taken to a donation center somewhere." The directive would have affected forty lodges in sixteen states and five countries.
Several organizations, including AFA, took up the cause, encouraging their friends and supporters to contact NEXCOM leadership and ask that the policy be reversed. The directive was not an original Navy initiative, but rather a response to a threat from an outspoken atheist group. "Most troubling was the fact that this wrong-headed step was precipitated by a March 2014 letter from the Freedom from Religion Foundation (FFRF)," the letter reads. "The core of FFRF's complaint was its erroneous claim that "[p]roviding [B]ibles to guests in Navy-run hotels amounts to a government endorsement of that religious text."
After media attention surrounding the matter last month, senior Navy leadership thankfully decided to stop the removal of the Bibles until the policy could be explored further. Authors of the letter are encouraging the Navy to solidify a policy that would allow Bibles in Navy Lodge hotel rooms to remain without question.
"We believe this is an easy problem to solve: the Navy should direct NEXCOM to allow Gideon Bibles in all facilities for which the Gideons are willing to make Bible donations," the letter continues. "Furthermore, this should be a Department of Defense-wide policy—not one merely put in place for Navy facilities. As you are aware, in 2012, the Air Force experienced its own similar controversy regarding the presence of Gideon Bibles in Air Force Inns. A DOD-wide policy that makes clear that donated Bibles are an acceptable piece of literature to have in base lodging would provide clarity and certainty for service members and families. There is no constitutional reason to worry about a policy along these lines," the letter goes on. "The mere presence of a Gideon Bible in a hotel room does not constitute a form of messaging from the proprietor to the guest. In the same way that no one is coerced into watching a religious television channel simply because it is available as a choice in most cable television packages, no visitor to a Navy lodge is coerced into reading a Bible simply because it is present in a night stand. Many commercial establishments allow Gideon Bible's to be made available to guests."
Furthermore, there is no known Navy policy barring the placement of other religious texts in guest rooms.
"The United States government has long recognized the spiritual value of the Bible for men and women who serve in the military and may have to enter combat," the letter states. "For example, during the Second World War, our nation's time of greatest foreign threat, President Franklin D. Roosevelt made certain that members of the Armed Forces would each have a Bible."
Other signers of the letter included Gary Bauer, President of American Values; Michael Berry of the Liberty Institute; Lt. Gen. (Ret.) William G. Boykin, Executive Vice President of Family Research Council; Thomas P. Kilgannon, President of Freedom Alliance; Matthew Staver, founder and chairman of Liberty Counsel; and Tim Wildmon, President of American Family Association, among others. Rear Adm. Bianchi was also copied on the letter.
Gideons International, an evangelical Christian organization based in Nashville, Tenn., has distributed approximately 1.9 billion Bibles and New Testaments since 1908 in 190 countries and in 90 languages—at no charge to lodging facilities.
Please Note: We moderate all reader comments, usually within 24 hours of posting (longer on weekends). Please limit your comment to 300 words or less and ensure it addresses the content. Comments that contain a link (URL), an inordinate number of words in ALL CAPS, rude remarks directed at the author or other readers, or profanity/vulgarity will not be approved.