Thursday, October 2, 2014 @ 1:15 PM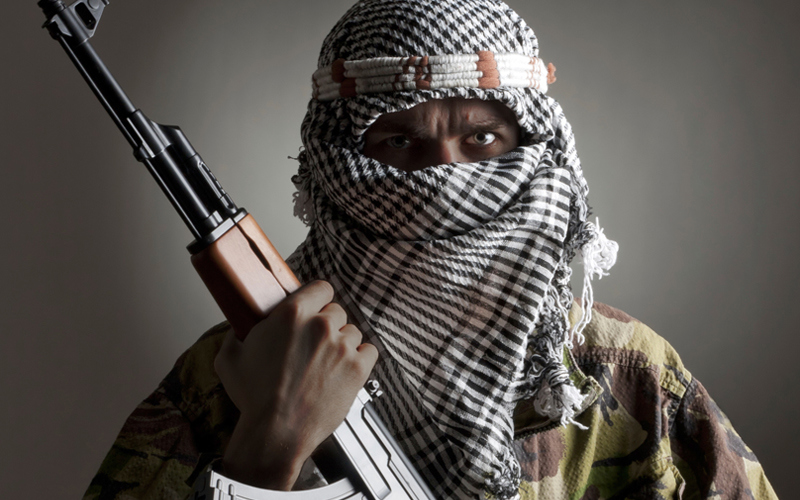 ATTENTION: Major social media outlets are finding ways to block the conservative/evangelical viewpoint. Click here for daily electronic delivery of The Stand's Daily Digest - the day's top blogs from AFA.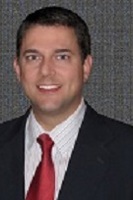 Dr. David Smith
David Smith, M.D. Guest Blogger who is also a practicing family doctor
MORE
With the recent news of Christians, including children, being beheaded by Islamic jihadists, there comes to mind questions of why the God we serve is allowing this to occur. To acknowledge that God is allowing children to be beheaded in front of their Christian parents in Iraq brings a certain level of discomfort dependent upon our worldview. To those who have not acknowledged God, the horrific actions of these people are explained only as being cruel actions by cruel people. However, for those of us who do recognize that we have a Creator who is the God of the Bible, thinking about these actions in the context of the God we know from His Word brings more to mind than these being plainly cruel actions. We must acknowledge that God had foreknowledge of this happening to His children and did not choose to intervene. Our questions inevitably lead to us wondering why and the answers are not easy to find, if they can be found.
Scriptures that relate to God rescuing us are the first that come to mind when we are in trouble. "He trusted in the LORD, let Him rescue Him; Let Him deliver Him, since He delights in Him!" (Psalm 22:8). Psalm 144 speaks of God prospering and preserving His people, "Rescue me and deliver me from the hand of foreigners, whose mouth speaks lying words, and whose right hand is a right hand of falsehood-- That our sons may be as plants grown up in their youth;That our daughters may be as pillars, Sculptured in palace style; That our barns may be full, Supplying all kinds of produce; That our sheep may bring forth thousands and ten thousands in our fields; That our oxen may be well laden; That there be no breaking in or going out; That there be no outcry in our streets. Happy are the people who are in such a state; Happy are the people whose God is the LORD!" (verses 11-15). That sounds great! We all want to serve a God like that. Think of Exodus 14:13-14, "And Moses said unto the people, Fear ye not, stand still, and see the salvation of the LORD, which he will shew to you today: for the Egyptians whom ye have seen today, ye shall see them again no more for ever. The LORD shall fight for you, and ye shall hold your peace." That is another great one that we love to remember and quote. If that was all there were to it, it would be easy to decide to follow Christ.
However, we may tend to suppress other scriptures which are equally relevant and point us toward walking down a road that none of us who are sane want to travel—the path of suffering. Paul certainly learned this; "For I will shew him how great things he must suffer for my name's sake" (Acts 9:16). In Second Timothy 2:12, we find that "If we suffer, we shall also reign with him." Obviously, there is more to God than just wanting to rescue us from everything so that it all goes our way all the time. "For what glory is it, if, when ye be buffeted for your faults, ye shall take it patiently? but if, when ye do well, and suffer for it, ye take it patiently, this is acceptable with God" (1 Peter 2:20). God wants us to learn from suffering and He wants to strengthen us through it. "But and if ye suffer for righteousness' sake, happy are ye: and be not afraid of their terror, neither be troubled;" (1 Peter 3:14). Our attitude is supposed to change from one of fear and avoidance to that of embracing the suffering before us.
As Christians, God does not promise to preserve our physical bodies during our earthly lives unless it serves His purposes and allows us to accomplish His will for us. The suffering in our paths can only hurt us so much. We may die physically, but only God has charge over our soul and He has promised to preserve our souls. Therefore, when suffering is in front of us, we naturally are going to look for a way out of it, but if we learn that there is no way out, we are actually to run toward it and accept it as part of His plan for us. That is where it is hard to understand again –to accept that God allows us to be killed, beheaded even. However, Christ went down that road, "For Christ also hath once suffered for sins, the just for the unjust, that he might bring us to God, being put to death in the flesh, but quickened by the Spirit:" (1 Peter 3:18). We are good at proclaiming that we want to be Christ-like, but most of the time that means only in ways we agree with or want.
Christ made it clear although that if we want to be like Him, we will have suffering, not possibly, but will. That just goes against the grain of what many Christian churches in America teach nowadays. Jesus Christ explained to those who said they were following Him that He was their food and they did not understand because they did not want to understand. "When Jesus knew in himself that his disciples murmured at it, he said unto them, Doth this offend you? What and if ye shall see the Son of man ascend up where he was before? It is the spirit that quickeneth; the flesh profiteth nothing: the words that I speak unto you, they are spirit, and they are life. But there are some of you that believe not. For Jesus knew from the beginning who they were that believed not, and who should betray him. And he said, Therefore said I unto you, that no man can come unto me, except it were given unto him of my Father. From that time many of his disciples went back, and walked no more with him. Then said Jesus unto the twelve, Will ye also go away?" (John 6:61-67). It is easy to follow Him when the miracles are performed which sustain us physically in some way or make life comfortable for us, but it becomes hard when it is learned that this is not really what Christ is ultimately after in dying for us. We also are called to the same in our lives here. "For verily, when we were with you, we told you before that we should suffer tribulation; even as it came to pass, and ye know" (1 Thessalonians 3:4). "Yea, and all that will live godly in Christ Jesus shall suffer persecution" (2 Timothy 3:12). It is not easy, but it is part of the Christian walk. Christ was in anguish so much that He sweat drops of blood in the Garden of Gethsemane and sought another way if it would be God's will for Him, but in the end accepted what He had to do for us.
Sometimes God chooses to use us in ways we will not like either and we will be in anguish, too, during those times, but we can know that it is to work a greater purpose than what we can understand. God rewards those who suffer for Him and those parents who lost their children, or whomever is missing someone due to such cruelty, can know that those who died are now comforted and will never die again after they physically die in Christ. In America, it usually does not come to that. We should seek God's face to know if that came to us, would we seek to continue with Him, or would we turn and go another way. May God help us to know Him and His way fully in these perilous days in which we are now living.
Please Note: We moderate all reader comments, usually within 24 hours of posting (longer on weekends). Please limit your comment to 300 words or less and ensure it addresses the content. Comments that contain a link (URL), an inordinate number of words in ALL CAPS, rude remarks directed at the author or other readers, or profanity/vulgarity will not be approved.