Friday, November 14, 2014 @ 1:01 PM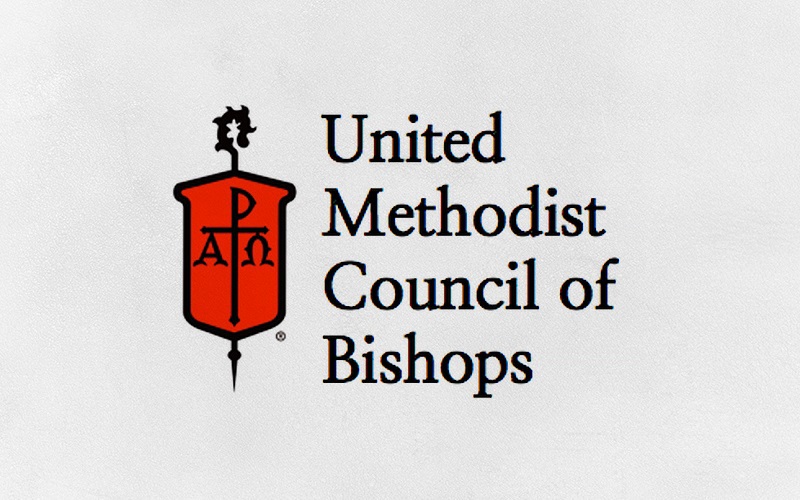 ATTENTION: Major social media outlets are finding ways to block the conservative/evangelical viewpoint. Click here for daily electronic delivery of The Stand's Daily Digest - the day's top blogs from AFA.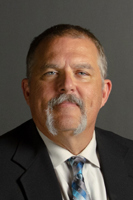 Dr. Ray Rooney, Jr.
Digital Media Editor
MORE
"A genuine leader is not a searcher for consensus but a molder of consensus." Martin Luther King, Jr.
"Management is doing things right; leadership is doing the right things." Peter Drucker
"Leadership is based on a spiritual quality; the power to inspire, the power to inspire others to follow." Vince Lombardi
Leadership is a difficult thing. I have found that most people want the position of leadership but seldom the responsibility that comes with it because responsibility usually means making difficult and often unpopular decisions. Leaders guide through troubled waters and difficult times. Often at great personal expense.
Recently (November 7), the United Methodist Council of Bishops released a statement concerning human sexuality to the members and friends of their denomination. The 142 word statement is the bishops attempt to address the issue of homosexuality that threatens to split the denomination. The statement was confirmed unanimously by the members of the Council. In it the bishops seem to express heartfelt sorrow over the situation as they opine that "our hearts break because of the divisions that exist within the church" on the matter of homosexuality (the issue at hand isn't the totality of human sexuality but specifically homosexuality).

As a United Methodist pastor I have a question for the Council. Where is your leadership? When I read the statement I am looking for an endgame; a sense of direction. Where exactly are you wanting to lead us? I see where your hearts are heavy and am grateful for that. I see where you are yourselves divided over the issue (we already knew that). I see where you are resolved "to lead the church…to fulfill its mandate-to make disciples…"

But, bishops, where is there any hint in your unanimously agreed upon statement that you are going to lead your denomination to actually do anything about the issue? Where is there even any suggestion that you are working on making the tough and unpopular decisions that your position of leadership requires?

We read in the statement that you will continue "to guard the faith" and "exercise the discipline of the whole church." Many of us wonder how you have convinced yourselves that you are guarding the faith. May I speak the truth in love bishops? A rather large majority of your denomination is waiting for you to come out from behind The Book of Discipline. Your denomination is hovering on the precipice of the abyss of schism. You have assured us that you will heed The Discipline. What most of us want to know, bishops, is if you are as committed to the Bible as you are to The Discipline.

We realize you didn't ask to be in the Episcopal role in times such as these…but you are. And most of us believe God knew you would be in that role long before you assumed the mantle of authority and leadership. We are being rent asunder and we need more from you than the assurance that you will continue to uphold The Discipline and guide us to fulfill the Great Commission.

Bishops, I don't think most of us behind your pulpits and in your pews are wanting you to issue statements condemning homosexuals. We just want to know that you support the biblical definition of marriage. Please don't let The Book of Discipline say it for you. We already know the General Conference and Discipline state the official position of the denomination. But leaders are people. As men and women who have been chosen to lead people…it is time to come forward and lead with a statement that you are committed to biblical integrity. And since the issue of homosexuality isn't going away you are going to have to come out from behind The Discipline and tell us as Christian leaders that you support biblical marriage.

Martin Luther King, Jr. spoke of molding consensus; not searching for it. I can't help but say that it sure looks to many of us that you are being molded into a consensus rather than doing the hard and often thankless work of molding it. Where is your leadership?
Peter Drucker says that "leadership is doing the right things." It sure looks to many of us that you are doing the convenient and safe thing concerning this issue. Where is your leadership?
And when a football coach connects leadership to spirituality and notes that it is all about "the power to inspire…others to follow" it makes your Council look like a self-aggrandizing elitist club. I say the following with great trepidation and sorrow. Many of us that you have ordained are really tired of having to make excuses for your lack of leadership on this divisive issue.

It looks like you are standing on the sidelines wringing your hands saying, "It's not our fault. There's nothing we can do about it." Well maybe it isn't your fault. Maybe there is no clear and easy fix. But let me tell you something from the bottom of my heart. It sure would make a lot of us Methodists feel better about our denomination if you would step forward and actually lead on this issue.  It's time to use the shepherd's crook depicted on the logo identifying you as a bishop.

Put out a statement that tells us where, as a leadership body, you intend to lead us. Either lead us to defend biblical marriage or tell us you believe that through prayer and fasting you have come to believe God never really considered homosexuality a sin. You are really not helping anyone as you play a fiddle while Rome burns.

You ask for prayer in your statement. You shall have it. I, for one, shall pray that as a collective body of spiritual leaders you will somehow find the courage to do the right thing and actually lead us somewhere. We know what the General Conference and The Book of Discipline says bishops. Send us a statement telling us where you want to lead us. Please, before it's too late.
Please Note: We moderate all reader comments, usually within 24 hours of posting (longer on weekends). Please limit your comment to 300 words or less and ensure it addresses the content. Comments that contain a link (URL), an inordinate number of words in ALL CAPS, rude remarks directed at the author or other readers, or profanity/vulgarity will not be approved.