Wednesday, November 05, 2014 @ 09:45 AM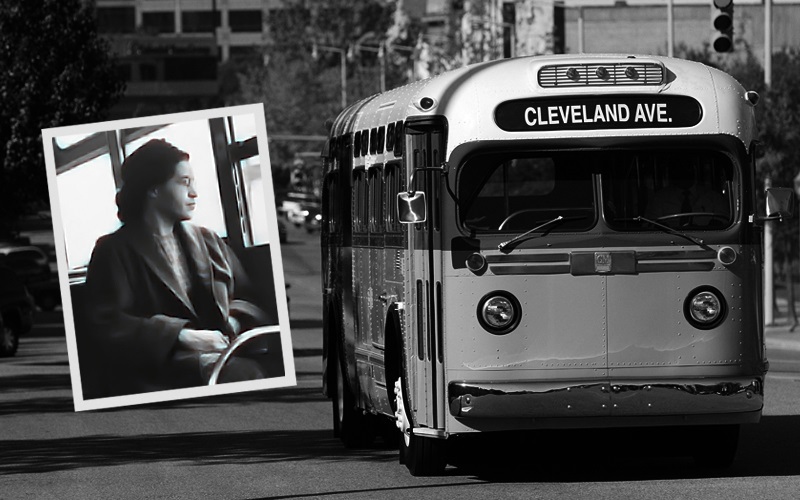 ATTENTION: Major social media outlets are finding ways to block the conservative/evangelical viewpoint. Click here for daily electronic delivery of The Stand's Daily Digest - the day's top blogs from AFA.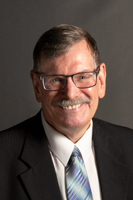 Durick Hayden
Vice President Human Resources
MORE
I was born in Birmingham, Alabama in 1949. My father worked as a welder in a factory and mom was a stay-at-home mother. I had four siblings so there were seven of us in a small duplex house in the eastern section of the city. The only vehicle we had was the one my father drove on a daily basis to go back and forth to work. My mom did not have a driver's license so she never learned to drive. In fact, it was rare for any of the other stay-at-home mothers in our neighborhood to have a car at their disposal or a license to drive.

Blue Laws were in effect during most of the 50's which meant that you could not shop on Sundays or after noon on Wednesdays. The Blue Laws were put in place to honor the Lord by setting aside Sunday as a day of rest and church attendance. Since most of the South was made up of Protestant folk, Wednesday night prayer meetings were taken into consideration, too.
Families adjusted their buying habits to avoid making a purchase of groceries, gasoline, or other necessities during Wednesday evenings and Sundays. The era of 24-hour grocery and drug stores had not arrived. My parents did their grocery shopping every Friday evening after Dad came home from work. They shopped at the Dixie Super Store exclusively. If Dad needed gas for the car he made sure he stopped at the filling station on Saturday, usually before the sun went down.
Keep in mind that this is years before the invention of computers, the internet, cellphones, etc. If you had to pay a bill you had to mail it with a stamp or go to the utility company or other business and make your payment in person. While my mom did mail some of her payments she also took one day out of each month to pay certain bills in person. This meant that she would have to go into downtown Birmingham during business hours to pay the gas company, light company, water bill and one or two others.

For those trips, Mom had one means of transportation at her disposal. That was a Birmingham City Transit bus. I mentioned that I had four siblings earlier. I have one brother younger that I am, but the other three are much older. So, mom usually had us younger ones in tow when she made her monthly jaunts into town. We didn't care much for following her in and out of the various businesses, but she placated us by promising to stop at the counter at F.W. Woolworth's to get us ice cream or a malted. Her ploy worked every time.
Riding on a bus was quite the adventure for a couple of youngsters. Mom let us take turns putting the coins into the slot to pay for our ride while the driver patiently waited for each person to sit on one of the many seats available. My earliest recollection of "The Sign" came during one of these excursions into downtown Birmingham on a city transit bus. Like me, most small children really don't pay a lot of attention to the color of another's skin. I knew that there were folks that we were taught to call "colored," but I'm not sure exactly how that registered with me until I was older. This particular time, though, the bus was less crowded than normal and I got restless. Something caught my eye and I ended up trying to dislodge it from the back of one of the seats. When my mom noticed what I was attempting she immediately pulled me back into my seat and explained in no uncertain terms not to touch that sign again. I couldn't read it yet, but I learned later that the sign read "Colored Only."

Mom didn't explain why I shouldn't touch the sign, but as I got older I grew to understand its significance. I still remember in ensuing years how as the buses became more and more crowded at the end of a working day "The Sign" would get pushed back further and further. This, of course, meant that "Colored" folks usually had to stand in their section of the bus while there might be open seats in the front, or "whites only" section. Mom had always taught us boys that if the bus was crowded we were to give up our seats for a woman, the elderly, and infirm. I did as I was taught; however my chivalry was limited to the "whites only" section.

Societal change usually requires someone to take a stand or in this case…..a seat. A black lady by the name of Rosa Parks decided she was just too tired to give up her seat on a Montgomery, AL bus one afternoon. She had been on her feet working all day. Her simple non-violent act of defiance sparked a change that would force people to look at segregation for what it was and is….sin! No American should ever be made to feel he/she is a second class citizen, especially in a part of the country known as the Bible Belt!
When I entered my teenage years, I had to work in order to help my parents with college expenses. I also had to go to school during the summer months to finish, too. I didn't have a car or license to drive during that time. So I ended up riding the bus quite a bit. After Mrs. Parks "sit in," changes were made and "The Sign" disappeared from public transit buses. Black people, having found a new sense of freedom, would sit on every double seat or bench in the bus. This caused many buses to have a lot of whites standing while leaving many of the seats empty next to a black person. You might say a reversal of fortunes had taken place.
One particular day I have a vivid recollection about another brave soul much like Mrs. Parks. The bus was packed but with white people standing while the black people were sitting. Still there were available seats. I stood because there were women and elders who had not been able to find an empty seat. Then a very attractive well-dressed white lady in her early middle ages boarded the bus. She saw a seat next to a black man and sat down. Someone offered to switch seats with her, but she declined. The rest of my ride I don't remember another word spoken from anyone. But I had learned something from a courageous Rosa Parks and a genteel white lady – people are people. I took a seat myself beside a black man close to my age. I didn't keep it long though as an older gentleman boarded the bus and I gave it up for him.
Please Note: We moderate all reader comments, usually within 24 hours of posting (longer on weekends). Please limit your comment to 300 words or less and ensure it addresses the content. Comments that contain a link (URL), an inordinate number of words in ALL CAPS, rude remarks directed at the author or other readers, or profanity/vulgarity will not be approved.