Thursday, November 20, 2014 @ 12:30 PM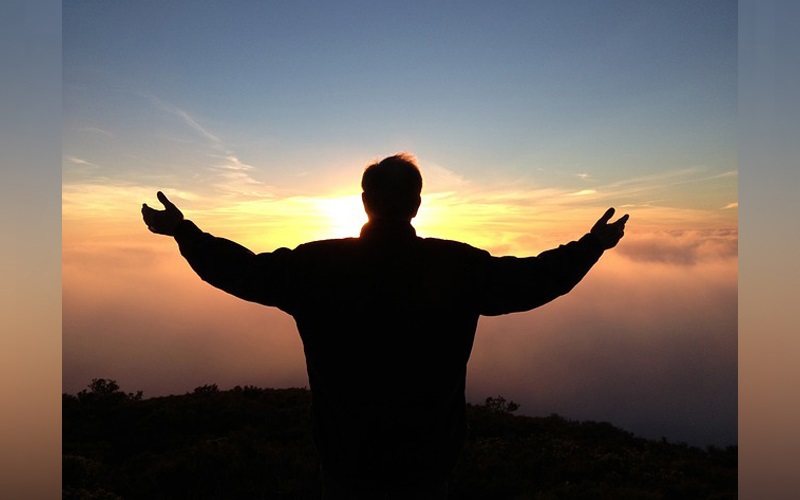 ATTENTION: Major social media outlets are finding ways to block the conservative/evangelical viewpoint. Click here for daily electronic delivery of The Stand's Daily Digest - the day's top blogs from AFA.
Jim Shempert
One Million Dads
MORE
This past weekend, I was blessed by attending a Christian men's retreat . Admittedly, there was a lot of food, a lot of talk of SEC football, and a good bit of laughing and carrying on. There was also a lot of talk of "what a Christian man was", "what a Christian man is", and "what he should be in modern times." The good minister who led our retreat said, you can define yourself, or the world will define you the way it sees fit.
That last line stuck with me all weekend, and has followed me back to "the world". Now, admittedly, I am very old fashioned. I'm a young married father whose wife routinely tells me that I should have been born in the 1950's. I even call myself old school in most things I do. I do that though, because I was raised by good Christian people who valued things like truth, honor, decency, mercy, right and wrong, and true love. My worldview was shaped by people who were raised in a time where personal accountability mattered. The only entitlement complex they had was the entitlement to get up and go to work every day, to work hard for everything they had, to know right from wrong, to love God and try their very best to serve Him. They raised their children, scraped by as best they could, and helped their neighbors and their church. Does this mean they were saints? Of course not! This means that their lives were dominated from a biblical perspective of Luke 10:27.

I realize I am not the spokesman for all Christian men. Heaven knows I am the reason that 1 Timothy 1:15 was written. I do strongly believe though, that a major reason our nation is in such horrible shape is that Christian men have abdicated their responsibility for being the leaders of their families. (Now, since I am the IT supervisor, I know that we have a lot of people who troll our site just to pick out something negative. So before the liberal pyre is stoked for me, let me preempt you by saying that I am married to a fiercely independent woman, was raised by a fiercely independent woman, and have a fiercely independent little girl in my home. I'm not anti-feminist. There is no war on women here, no matter how much twisting liberals will try to make of this.)

Many Christian men have abandoned their God-given obligation to lead their families. And by lead, I don't mean in a domineering sense. Christian men, whether you are married, engaged, single, or otherwise, should lead based on Ephesians 5:25 which reads, "Husbands, love your wives, just a Christ loved the church and GAVE HIMSELF UP FOR HER." Is it by God's design that man should be the head of the household? Absolutely. Does that mean that the wife then becomes his subject? Absolutely not. It means that the husband loves his wife and his family so much, that his very being is given up, in place of the family unit. Who he is as an individual no longer matters. In the eyes of God, you become one whole unit. Your family's relationship with Father God is the most important role you have after you become a husband.

Husbands, pray for your wives! Admittedly, praying together isn't one of my favorite things, but I pray for my wife multiple times every day. She'll occasionally text me, and just ask me to pray for a situation she is dealing with. When you pray for your wife, you are praying to your Father about your better half. Even in anger, she is still the other half of you. You can pray about whatever fight you had, but you also need to know, that everything you confess to God, you are talking about the other half of you. And admit it boys, every married man reading this married way outside their league.
Don't fuss because the dishes aren't done, get up and do them! Learn to load the washing machine, and what goes with what. If you don't know what to do, ask your wife what you can do to help! I can say with 100% surety that she will fill you in. Yes, you are tired after work, but so is she. And if you are loving her like Christ loved you, then you sacrifice yourself for her. The traditional days of women shouldering the whole load and men relaxing in the recliner are over. Not sure, that if we truly adhered to that verse in Ephesians if it ever really applied. If we are loving our wife as Christ loved the Church, then we take intentional steps to help lighten her load. Sure you have responsibilities like yard work and such, so that is not to take away from your responsibilities. However, we make time for the things that are important to us, and sacrificing one ballgame, or one hunting trip to stay at home and help our wives with the ponderosa will not kill you.

Those are your kids too. Yep, they are wired. Yes, they are going to do things that make absolutely no sense, like draw pictures on your car with a rock. But, you and your wife are parents TOGETHER. Some fathers, even fathers in the church, see the children as the wife's responsibility. Unfortunately, this just isn't the case. Confession time - I love kids. I wish I was financially able to have 20 of them. I love that innocence and belief are in their nature. I believe that should be protected even up until my death if that is what it takes. I also am an active dad. I've been covered in every substance you can imagine, and some that you don't want to. I thank God for those moments in my life. I also thank God every day for that little girl that toddles around my living room, babbling on incessantly in words that only she can understand. How is it that any husband could ever not want to be a part of that? Did I have to learn a lot, you betcha! Would I change a second of it? Not for all the coins in Solomon's vault.
I take my role as a father and husband seriously. Many today try their best to tear down the paternal role in a family in an effort to build up the maternal. To some point, the failures of many men, have led to that disrespect. If we are ever going to change that, we have to stand up, and be the Christian leaders that God calls us to be. Not domineering, not authoritarian, or dictatorial. But a guiding loving hand; the same guiding loving hand that Christ gives us. One question that is always asked of a lot of us, is how will we be remembered? My fervent prayer every day, is that that little toddling babbling girl, will see enough of Jesus in me, to seek out a man with a good amount of Jesus in him, to raise little Jesus loving children with.

At my funeral, if all that is said is that I loved Jesus, my wife, and my little girl with everything I had, I will count that as a victorious life.
Please Note: We moderate all reader comments, usually within 24 hours of posting (longer on weekends). Please limit your comment to 300 words or less and ensure it addresses the content. Comments that contain a link (URL), an inordinate number of words in ALL CAPS, rude remarks directed at the author or other readers, or profanity/vulgarity will not be approved.