Tuesday, December 16, 2014 @ 10:52 AM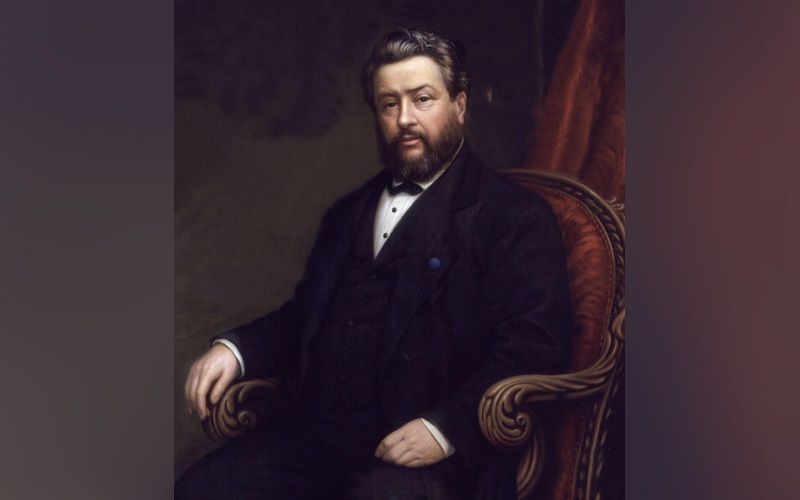 ATTENTION: Major social media outlets are finding ways to block the conservative/evangelical viewpoint. Click here for daily electronic delivery of The Stand's Daily Digest - the day's top blogs from AFA.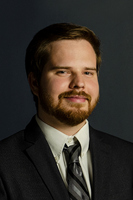 Jordan Chamblee
Engage Magazine
MORE
The wind pummeled the young boy like an icy fist as he walked down the streets of London with the snow flying in his face and prying into his thick coat. He leaned forward into the wind, hands in his trouser pockets for what little warmth they could find. "Best be gettin' yourself home, boy," advised a street hawker as he passed, rolling his cart of roasted chestnuts ahead of him. The smell of the nuts and warmth of the passing cart reminded the fifteen-year-old of the warm kitchen at home and for a moment he considered giving up and turning back.
No. He couldn't. He had to reach the chapel. He had to hear something, anything, from God. The cold of winter was nothing compared to the pangs of longing inside him. Young Charles Haddon Spurgeon longed to be rid of the guilt of his sins.
Let's skip ahead in time a bit.
Spurgeon began preaching at sixteen years old and a few years later became pastor at the Park Street Chapel in London. Under his leadership the church membership grew so much that the building had to be enlarged twice. Finally they moved to another building and the church was renamed the Metropolitan Tabernacle, which was to be the largest church in the world at the time. Often he would have to ask his congregation to stay home from the Sunday evening meetings so that lost people who lined up in the streets could come inside to hear him. Not only did he preach, but he also wrote many books, published a periodical called The Sword and the Trowel, ran an orphanage, counseled other pastors and oversaw a college for ministers. Those who were concerned tried to convince him to ease off of work for his health, but he replied: "We (ministers) are not to be living specimens of men, well-preserved, but living sacrifices whose lot it is to be consumed."
Many of us today have a desire to serve the Lord in this way, to lay everything on the table and give our whole lives to the furthering of God's kingdom. But often when it comes down to action, either circumstances or our own fears hinder us from this kind of service. How was Spurgeon enabled to so effectively spread the Word of God? What was it about him that attracted so many to listen to his words, even today?
Let's go back to where Spurgeon himself said it all began. In his early years, we see a very different Spurgeon than the immortalized preacher he is known as today. As a young boy living in England among religious relatives, his own father a minister, Spurgeon grew up watching the lives of Christians around him. He knew and understood long theological terms and was very religious himself, but there was something in the lives of the Christians around him that he knew he didn't have: peace with God.
Later he would describe this time in his autobiography. He had a "clear and sharp sense of the justice of God. Sin, whatever it might be to other people, became to me an intolerable burden. It was not so much that I feared hell, but that I feared sin. I knew myself to be so horribly guilty that I remember feeling that if God did not punish me for sin He ought to do so. I felt that the Judge of all the earth ought to condemn such sin as mine. I sat on the judgment seat, and I condemned myself to perish; for I confessed that had I been God I could have done no other than send such a guilty creature as I was down to the lowest hell. All the while, I had upon my mind a deep concern for the honor of God's name, and the integrity of His moral government. I felt that it would not satisfy my conscience if I could be forgiven unjustly. The sin I had committed must be punished. But then there came the question, how could God be just and yet justify me, who had been so guilty?"
He goes on to speak of a time when he went walking abroad, and describes his thoughts as a vivid waking dream. He speaks of how he saw Jesus Christ, murdered with His hands and feet torn by nails, and His head pierced by thorns. The thought of Christ's suffering created in him horror and anger. He wondered how such a Man, who had done nothing but good to those around Him, could be so brutally killed? In his thoughts he searched for the murderer, wanting nothing but to deal justice to whoever dared lay a finger on Christ. To his dismay, he found the murderer hiding in his own heart. "I wept indeed," he relates, "that I, in the very presence of my murdered Master, should be harboring the murderer." He understood that his sins were responsible for the torment of Christ, but that knowledge did not bring peace. He became miserable, searching frantically for a way to rid himself of his sins.
"I set off," he wrote, "determined to go round to all the chapels, and I went to all the places of worship; and though I dearly venerate the men who occupy those pulpits now, and did so then, I am bound to say that I never heard them once fully preach the gospel. I mean by that, they preached truth, great truths, many good truths that were fitting to many of their congregation – spiritually minded people; but what I wanted to know was: how can I get my sins forgiven?"
One Sunday the weather interrupted his plans. A snowstorm blew up and his mother, concerned for him, directed him to a Primitive Methodist Church that was only a short distance from their home. So with a heavy heart he turned his collar against the pummeling icy wind and made his way through the cold streets to the church. The minister of that particular church could not make it that evening, so a layman got up and went to the pulpit to preach. He had nothing prepared, but expounded in an awkward, clumsy manner from the passage in Isaiah 45: "Look unto Me and be ye saved, all the ends of the earth."
After a while Spurgeon thought that the man had said all he had to say, but was shocked when the man looked straight at him and addressed him. What he said changed the course of young Spurgeon's life forever: "Young man, you look very miserable, and you will always be miserable, miserable in life and miserable in death if you don't obey my text. But if you obey now, this moment, you will be saved. Young man, look to Jesus Christ. Look. You have nothin' to do but to look and live."
At fifteen years of age, Spurgeon finally was freed of his burden of sin by simply looking to Christ and was launched into a new life that would impact thousands long after his death in 1892.
So going back to our question: What was it about Spurgeon that made him such an effective minister and writer? Of course he was a gifted communicator and a brilliant mind, but those were merely the tools God gave him. It was his hatred of sin and his love for Christ who saved him that drove him and enabled him to be so greatly used for the kingdom of God. His simple faith and trust in God, unadulterated by sophistication or man-pleasing, set him head and shoulders above many of the preachers of his time.
So what about us? According to the life of Spurgeon, what must be true of us for Christ to shine through our lives?
1. We must love Christ. This seems like a no-brainer. Of course we must love Christ! But it is always good to examine this in ourselves. Do we really love Him, or do we only say that because we know it is the right thing to say? Are we eager to know Him as He is revealed in the scriptures? Do we take His commands seriously? Are we doing what Christ, who we claim to love, says? Or is our love for Him something that has no weight in our lives, just a good idea, a mere sentiment?
Here's a good test to examine your love for Christ: When you love someone, you want to spend time with him or her. Do you really want to spend time with Christ, in prayer and in His Word?
2. We must hate sin. Charles Spurgeon's heart was broken when he understood how evil his sin was. It's really easy to get angry at and hate sins like murder, rape, and sexual perversions, but what about lying to save face, or stealing time from your employer? What "harmless" pet sins are we protecting from God? If we hate sin, have we taken every step necessary to remove it from our lives? Guys, how about lust? When we fall for the snares of lust, are we guilty of cringing a little, saying we're sorry, but leaving our hands and our eyeballs firmly attached? (Matt. 18:8-9)
There's nothing to stop us from being used by God in the same way Spurgeon was. If we love Christ, hate whatever Christ hates and look only to Christ for our hope, then Christ Himself will shine through us and spread His influence in whatever circumstance we find ourselves. Wouldn't it be amazing to see how God could change the people around us through us, just because they see Christ in the things we do and say?
If we do see areas in our lives where these qualities are weak, we don't have to be discouraged. His mercies "are new every morning" (Lam. 3:23). We are called to follow the One who is able to keep us from stumbling, the same One who worked so mightily through Charles Spurgeon.
"Look to Jesus Christ."
Please Note: We moderate all reader comments, usually within 24 hours of posting (longer on weekends). Please limit your comment to 300 words or less and ensure it addresses the content. Comments that contain a link (URL), an inordinate number of words in ALL CAPS, rude remarks directed at the author or other readers, or profanity/vulgarity will not be approved.