Wednesday, December 17, 2014 @ 2:17 PM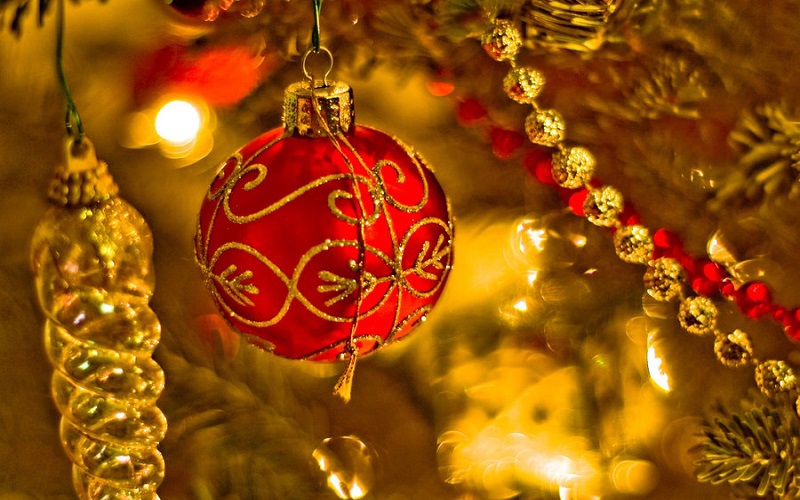 ATTENTION: Major social media outlets are finding ways to block the conservative/evangelical viewpoint. Click here for daily electronic delivery of The Stand's Daily Digest - the day's top blogs from AFA.
Jim Shempert
One Million Dads
MORE
Christmas traffic…yuck. Trying to figure out what your significant other, mother, brother, grandmother, second cousin once removed wants….bleh. Attending 20 social gatherings that have a lot of fatty foods that are scrumptious….. (Well, honestly I like that part). Arguing over the definition of Christmas, and Happy Holidays truly makes me tired. Why would you celebrate anything labeled CHRISTmas, without celebrating Christ? For those still unsure about the definition of Christmas, please see here. In short, there is a lot about this time of year that can take the place of Christmas that truly has nothing to do with it.

This is not a condemnation of Christmas, and especially not of Christ. Though, my definition is greatly different of Christmas than most Americans today. Bows, trees, packages, and boiled custard are good, but they aren't Christmas. Running 15 different places trying not to disappoint this family member, or that one, is not Christmas. Making sure that you have more decorations up than your neighbor, also not Christmas.

Christmas is the culmination of the promise of God. That though, is far too simple an explanation of what Christmas is. The entirety of the Old Testament revolves around God and his relationship with man. From the Garden of Eden, to the Flood, Egypt, the Desert, and beyond, God stands with hands out saying, "I am Your God, listen to me. I have a better plan for your life. I can see beyond the end of your life. Return to me, and I will give you pardon and restore you to the place that I have set aside for you."
The Old Testament is also record of man's failure over and over and over again. Is that a condemnation of man? You bet. Since Genesis 3:6, we have been failures. Failures who are loved by a loving God, despite our constant wavering from His will for our lives. According to Isaiah 59:2, our sin makes it unable for God to hear us. Though God is loving, He is also just. You see, God is so holy, He is unable to be in the presence of sin. The only thing that can atone for sin to a Holy God is blood. "For the life of a creature is in the blood, and I have given it to you to make atonement for yourselves on the altar; it is the blood that makes atonement for one's life." Leviticus 17:11. Although it's in the New Testament, Hebrews 9:22 is very clear, that "without the shedding of blood, there is no forgiveness." Thus, to the Jewish population of the B.C. days, the only way they could atone for their sin was through sacrifice. A spotless lamb was selected. And when I say spotless, the family took it into their homes for 4 days to make sure it was. That lamb was looked over, nitpicked, and prodded to make sure that they had a perfect sacrifice without blemish to give at the Temple. You see, only a perfect sacrifice would do. At the Temple, the lamb would be bound, the family would then lay their hands on this lamb, convey their sins onto the animal, and then the priest would look it over and pronounce that he found no fault. At that point, this spotless lamb, would be sacrificed, as atonement for the sins of that family. In the eyes of the Jews, that would cover them, until the next year, when they would do the process over again. The next year, the same process would have to be repeated. And on and on forever, until the One that they were promised would come be a sacrifice for all.

You see, it is not the lamb that makes the sacrifice holy. It is the innocence. As someone with a small child can tell you, if we were to take in an animal for 4 days, it would probably own my recliner and my spot in bed before those four days were over. The innocence and love for it would be overpowering. But to give it up for slaughter in my place, would strike a nerve in my inner being that I could not ignore. Something had to die, so that I could live.

You see, that is what Christmas is. In that Bethlehem night, God provided that Lamb. Man had proved for several hundred years before that our sinful nature was incapable of pleasing God. So God, the Creator of all that is, or was, or will be decided to provide the One sacrifice that would span time. He decided to give His Son as that Lamb. A sacrifice that could not be ignored. A sacrifice that would cleanse us all. A sacrifice that would forever stand as the Way back to God. A gift that we did not deserve, nor could ever justify. It is in this, that God reveals His true goodness. Our human minds have to justify the question, "Why?" far too often. God answers with, "Because, I AM." I am the God who loved you in the beginning. I loved you when you didn't love Me. And I have made a way for you to come back to Me, if You will. He won't force you, because just as the Gift was free, so must the acceptance be.

In the Bethlehem night, two thousand years ago, a baby cries out for the first time. At that moment, though He is burdened with great purpose, He is totally and completely innocent. A no doubt pudgy little ball of happiness. Mary and Joseph are so in shock with all that they have seen, that no words can escape their lips. Outside of town, some very sleepy shepherds get their whole lives turned upside down when legions of angels suddenly give the first and greatest birth announcement ever sent: "But the angel said to them, "Do not be afraid. I bring you good news that will cause great joy for all the people. Today in the town of David a Savior has been born to you; he is the Messiah, the Lord."
It was in that moment that all men and women were united under the same banner for the first and only time since:
Rejoice, Oh World, for your Savior is born……
Please Note: We moderate all reader comments, usually within 24 hours of posting (longer on weekends). Please limit your comment to 300 words or less and ensure it addresses the content. Comments that contain a link (URL), an inordinate number of words in ALL CAPS, rude remarks directed at the author or other readers, or profanity/vulgarity will not be approved.