Friday, January 16, 2015 @ 10:28 AM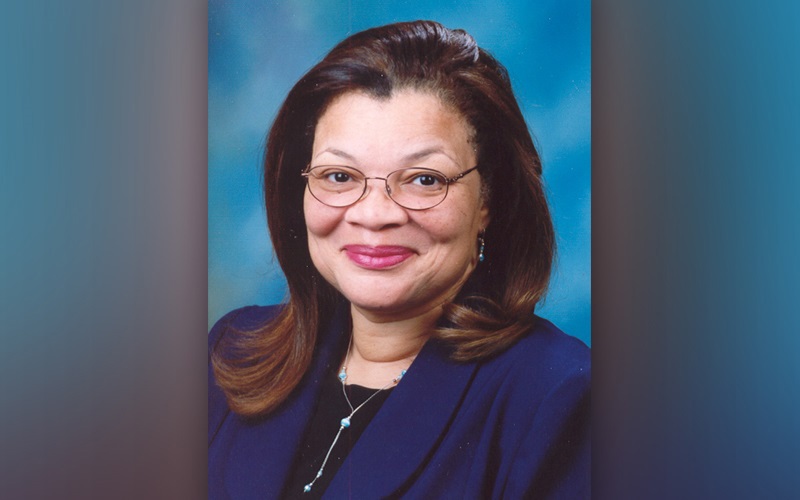 ATTENTION: Major social media outlets are finding ways to block the conservative/evangelical viewpoint. Click here for daily electronic delivery of The Stand's Daily Digest - the day's top blogs from AFA.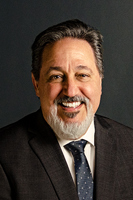 Ed Vitagliano
Executive Vice-President
MORE
Dr. Alveda King is director of African American outreach for Priests for Life (priestsforlife.org). She is the daughter of civil rights activist Rev. A.D. King, brother of Martin Luther King Jr. Both her father and uncle were murdered for their heroic stand for justice.
Dr. King spent three days at AFA being interviewed by AFA Journal and on various radio programs. This feature is drawn from those interviews.
AFA Journal: The Civil Rights movement in the U.S. was centered in the churches of the African American community, wasn't it?
Alveda King: The Civil Rights movement was based on prayer and devotion to God. You can see pictures of Dr. Martin Luther King Jr., my father A.D. King, and others kneeling in prayer before guns and dogs and policemen with billy clubs.
AFAJ: The words "racist" and "racism" are thrown around a lot today. From a Christian standpoint, what exactly is racism?
AK: Racism is at the center of much of the discord and violence that human beings have experienced since the Fall. If you look at the children of Abraham, you have Isaac and Ishmael. Here we have two brothers and two peoples – the Hebrews and the Arabs. They've been fighting for years, and that's a family feud. It can be looked at as a racial war.

When we move forward in human history, we have the nations of Africa and we have the Caucasian nations, and people thinking that they are different races. But Acts 17:26 says, "Of one blood God made all people." So these race wars that have occurred throughout history have occurred with a misunderstanding that we are not the same.

But God says we all have the same blood. Martin Luther King Jr. said we all have to live together as brothers and sisters or perish as fools. So as long as we let Satan tell us, "You are different races. You are separate. So one group ethnically has to be better than the other," we'll have trouble.

My father, A.D. King, said it best when his brother, Martin Luther King, was killed, and I wanted to be mad at white people. Somebody killed my uncle. I needed to be mad with somebody. I said, "I hate white people, Daddy, I hate white people!"

"Alveda," my Daddy said, "you can't hate white people. White people march with us. White people go to jail with us. White people die with us. White people didn't kill your uncle, the devil did."

"The devil, Daddy?" I said.
So we have to look at the source of racism – it's the lie that we are different. We are one human race, and we are brothers and sisters, and this can be peacefully recognized. Once we do that, then we can be less inhumane to each other.
AFAJ: At the forefront of today's racial divide are recent tragic deaths of two black men, Michael Brown, 18, in Ferguson, Missouri; and Eric Garner, 43, in New York City. What are your thoughts on some of the issues surrounding those two heartbreaking cases?

AK: There is a verse in the Bible, "My people perish for lack of knowledge" (Hosea 4:6). That is in the King James Version. If you look in the New Living Translation, God says, "My people are dying because they don't know me." We know we are perishing for a lack of knowledge. We know that people are dying because they don't know God.

I went to Ferguson three times this year. I would see the people on television rioting and screaming and fighting and wanting to burn. When I got there, there was a young man from the Ferguson Response Community. God sent him there to put up a tent for 21 days – a prayer revival tent. People began to pray. Churches and communities from all around the Ferguson area began to come. You don't see on TV all the prayer meetings. You don't see the various ethnic groups coming in, coming to that prayer tent, bringing food to the community. You don't see people in Ferguson – white people – going in the midst of the trauma and taking food and assistance and prayer. The black people are saying, "Why are you here?" Then the people are saying, "Because Jesus loves you." They are not putting that on TV. Prayer is present and very powerful there.
We know the prophetic voices are saying that there was going to be an effort to take over America through violence. God has been urging us to pray. So the only answer in Ferguson, in New York City, or wherever is still going to be prayer.
AFAJ: Do the Scriptures call Christians to advocate for social justice or just preach the gospel and ignore the political and cultural realm?
AK: We can overcome evil by doing good deeds and good works. We are all called as Christians to care for the least of these, to obey and serve God, and to love one another. And we are called to serve. How can we serve? We can serve in prayer. We can serve by giving. We can serve by being activists. Some Christians will be called, for example, to go out and stand in front of an abortion mill and say, "Don't abort your baby. God loves you." Some Christians may be called to start a pregnancy care center. Is every Christian required to be a social activist? No. But if God gives you a calling to do that, then you should do that. We cannot require others to take up the exact same banners that we take up, and I cannot condemn those who do not do what I do.
AFAJ: What does reconciliation look like? How do we get there?
AK: What has to occur for there to be racial reconciliation – that means the human race comes together as brothers and sisters – there must first be repentance: "Father, we believed a lie, that we are separate races. We're sorry. We know we're of one race. You made all people, of one blood. You made all people to dwell on the face of the earth. So we repent for thinking that we are separate races. We all just need to be Your children."
God made that clear in 2 Chronicles 7:14, "If My people who are called by My name – " We're God's people. So these separate people groups don't line up with 2 Chronicles 7:14. We need to realign with the word of God. In the New Testament it says, "Beloved, let us love one another."
Now, if we are brothers and sisters, we are going to be a little more gracious and kind to one another. We're not only going to give our brothers and sisters opportunity, we're going to give brothers and sisters access – to the same jobs we have, the same type of housing we have, the same type of education we have. So when we begin to see each other as brothers and sisters, then we are going to find ourselves reconciled.
That reconciliation will impact society. People really need the Lord. We must share the light of Christ. I think that's very important. That is just the most essential Christian responsibility and obligation. Let that light be very bright. One light can appear to be little, but when all the lights shine, it's a really bright light – it's almost like a bonfire. So I think we should just become part of the bonfire.
Please Note: We moderate all reader comments, usually within 24 hours of posting (longer on weekends). Please limit your comment to 300 words or less and ensure it addresses the content. Comments that contain a link (URL), an inordinate number of words in ALL CAPS, rude remarks directed at the author or other readers, or profanity/vulgarity will not be approved.