Wednesday, January 07, 2015 @ 04:15 PM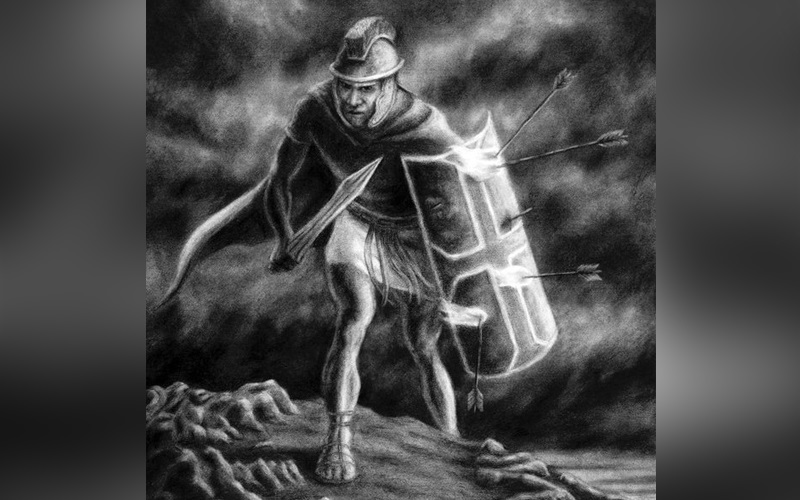 ATTENTION: Major social media outlets are finding ways to block the conservative/evangelical viewpoint. Click here for daily electronic delivery of The Stand's Daily Digest - the day's top blogs from AFA.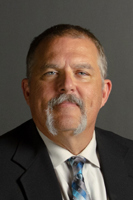 Dr. Ray Rooney, Jr.
Digital Media Editor
MORE
Capitulation: "[T]he action of surrendering or ceasing to resist an opponent or demand."

John Boehner is an example that comes to mind. His multiple capitulations to the White House have reached historic proportions. His recent reelection as Speaker of the House of Representatives is also a good example of capitulation by the many Republicans who talk a good conservative talk but had not the heart or courage to vote against him. They chose capitulation rather than fight for the principles they know their constituents hold and expected them to vote.
Homosexual marriage is an example of capitulation by the Church in America. Granted, there are plenty of Christian churches and pastors who faithfully proclaim the biblical message of sexual purity and integrity for everyone but they continue to be drowned out by the liberal and progressive wings of the Church who put personal ideology over clear biblical admonitions against it. Its capitulation to cultural trends.
Illegal immigration/amnesty is an example of capitulation to political self-interests. Instantly putting millions of people, whose first interaction with this country was to break its laws, on the public till giving them access to free health care, welfare benefits, education benefits, and further pressuring the already depressed job market is obscenely stupid. Yet the liberals surrender common sense to their personal political aspirations while a host of conservatives resist their obligation to stand up for the legal process of immigration due to fear of being labeled as uncaring and mean-spirited by their liberal detractors.

That abortion has been practiced legally in America for over four decades is an example of national capitulation to evil. That is not to say there haven't been and continue to be advocates for the sanctity of unborn life but laws represent the morals of a community. Abortion remains legal in all fifty states thus making it the law of the land. That the word "choice" is at the heart of the debate when an innocent human life is involved demonstrates a complete capitulation to evil.

Capitulation has become a national pastime. Its called negotiation, compromise, bipartisanship, concession, mediation, diplomacy, compassion, love, etc. Now, all of those things are legitimate in their own right until they are utilized as masks for capitulation.

I know for today's Christian it may seem like a lot of gray area, double standards, complexities, and just plain aggravation to maneuver through culture and society in a manner that is pleasing to God. We risk being ostracized, humiliated, embarrassed, and attacked for defending biblical principles. Some of our leaders have hoodwinked us into believing that any kind of opposition to cultural trends no matter how wrong or vile they may be is not God's way. To which I succinctly say, "Hogwash!"
To the Galatians Paul said, "For freedom Christ has set us free; stand firm therefore, and do not submit again to a yoke of slavery" (5:1). He admonished the church in Ephesus to "Put on the whole armor of God, that you may be able to stand against the schemes of the devil…Therefore take up the whole armor of God, that you may be able to withstand in the evil day, and having done all, to stand firm. Stand therefore…"(6:11;13-14a). To his supporters in Philippi he exhorted "stand firm thus in the Lord, my beloved" (4:1). To the Christians in Thessalonica this word: "So then, brothers, stand firm and hold to the traditions that you were taught by us, either by our spoken word or by our letter"(2 Thessalonians 2:15).

Those are just a few instances where the word "stand" is used. What about instances and examples of doing it without the use of the word? How about when Peter stood before members of the same Council that had condemned Jesus and was put on the spot about ignoring their command not to teach or preach "in this name" [Jesus] and Peter without batting an eyelid said, "We must obey God rather than men" (Acts 5:29)? How is that for standing for something unpopular? Or the list of things Paul said he suffered (2 Corinthians 11:23-29)? One doesn't have such a list because of capitulations. For that matter what about the concluding of the Beatitudes by Jesus Christ in the Sermon on the Mount:

"Blessed are you when others revile you and persecute you and utter all kinds of evil against you falsely on my account. Rejoice and be glad, for your reward is great in heaven, for so they persecuted the prophets who were before you" (Matthew 5:11-12).
It seems to me that persecution is the antithesis of capitulation. Persecution cannot come to those who believe affirming culture and society is the will of God. The most crystal clear statement on the subject comes from James who unequivocally says,
You adulterous people! Do you not know that friendship with the world is enmity with God? Therefore whoever wishes to be a friend of the world makes himself an enemy of God (James 4:4).
Christian, you are not disappointing Jesus, transgressing the Holy Spirit, or angering the Father when you take an informed biblical stand…against sin, unrighteousness, and/or evil! Maybe if we started relearning and singing some of the great hymns of the Church like "Stand Up, Stand Up for Jesus" and "My Hope is Built on Nothing Less" (which contains the refrain: "On Christ, the solid Rock, I stand") and "Standing On the Promises" and studied our Bibles we would regain our influence in America.
It is not a sin to oppose sin. "Having done all to stand…STAND!"
Please Note: We moderate all reader comments, usually within 24 hours of posting (longer on weekends). Please limit your comment to 300 words or less and ensure it addresses the content. Comments that contain a link (URL), an inordinate number of words in ALL CAPS, rude remarks directed at the author or other readers, or profanity/vulgarity will not be approved.