Tuesday, January 13, 2015 @ 4:35 PM
ATTENTION: Major social media outlets are finding ways to block the conservative/evangelical viewpoint. Click here for daily electronic delivery of The Stand's Daily Digest - the day's top blogs from AFA.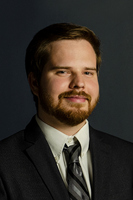 Jordan Chamblee
Engage Magazine
MORE
Thinking back to the last presidential election, I can remember feeling very depressed. "Our guy" didn't win. The man who I believed would be bad for our country remained in the Oval Office. I remember the sinking feeling in my stomach hearing the news and seeing the disappointment on my friends and colleagues faces. I remember asking myself why it seemed that, no matter how much American churchgoers worked and prayed nothing changed. It wasn't just the election either. All of American culture was sinking lower and lower into darkness wherever I looked. Where was the "victory in Jesus" that we sing about so often? Where was the "peace that surpasses understanding?"
I was jealous. The world was winning, and the American church was whimpering in defeat. I had lost sight of the truth and allowed things other than the Word of God to define both the goal of a Christian and what victory means for the Church, and it took a while to realize my error.
I venture to say that this jealousy isn't uncommon among Christians in America. Even in Christian media outlets it can seem that we are fed a constant diet of negativity and hopeless urgency, hearing the problem but being offered no solution.
We look out into the culture and see very little to be happy about. We're so caught up with the political and social scene of our country that we're missing out on the real, powerful work of the Gospel happening right under our noses. We're so obsessed with the faults in the bricks-and-mortar "church" that we lose touch with the profound movements of Christ in His Bride, the true Church. We have been blindfolded by straw men and tricked into playing political games with the devil instead of making disciples and baptizing them in the name of the Father, Son and Holy Spirit (Matt. 28).
It is so easy to fight only a small part of the real battle, because it looks so important and immediate. I'm not suggesting that we drop politics or social issues. On the contrary, I believe we must fight harder in those areas because Christ is King of all things. What I'm suggesting is that perhaps our perspective has become distorted and we've lost sight of the end goal.
1. Remembering what we fight for
There seem to be many goals as we look at the culture. Hollywood should either be conquered or at least have a Christian rival. Abortion clinics that slaughter thousands of children should be shut down. The White House, Senate, House of Representatives and Supreme Court should be populated by leaders either Christian or at least friendly to Christians. There are an endless number of political issues to be addressed. Widows and orphans need to be fed, homeless sheltered, sick healed.
But the Scriptures define what the victory should be. Indeed, we see the victory unfold in Christ's prayer in Gethsemane:
"I do not pray for these alone, but also for those who will believe in Me through their word that they all may be one, as You, Father, are in Me, and I in You; that they also may be one in Us, that the world may believe that You sent Me. And the glory which You gave Me I have given them, that they may be one just as We are one: I in them, and You in Me; that they may be made perfect in one, and that the world may know that You have sent Me, and have loved them as You have loved Me.
"Father, I desire that they also whom You gave Me may be with Me where I am, that they may behold My glory which You have given Me; for You loved Me before the foundation of the world. O righteous Father! The world has not known You, but I have known You; and these have known that You sent Me. And I have declared to them Your name, and will declare it, that the love with which You loved Me may be in them, and I in them." (John 17:21-26)
He doesn't pray that we will conquer the world, political or cultural, but that we would be conquered and transformed into His likeness through His love, and in turn that we would spread His glory through the earth. Christ didn't die so Hollywood would be cleansed, or that Washington would become conservative, or that gay marriage would be abolished. Those things are far too small. He died so that we, hopeless sinners, could live.
This is what we fight for. Everything else is merely an extension of this. The problem isn't that American society is corrupt; the problem is that the hearts of men are corrupt. The greatest fight is not out there in the culture, but in our own hearts and in the hearts of the lost.
2. We will lose some things
Once we have redrawn the lines and no longer allow the world to define the battlefronts, we can clearly see that there will be casualties. So as good soldiers, we need to see some things that we should be prepared to lose:
• We will lose the right to fight as the world fights. No longer can we be frustrated when we face another defeat in Washington or rejoice when an enemy faces the Lord's justice for his evil deeds. No longer can we put our hope in votes or candidates or the newest conservative leader full of promises. These are things that the world does. Our battle is on an entirely different plane.
• We lose the right to trust in our own work. While we busy ourselves about our civil duties and encourage our brothers and sisters to vote, we reserve our faith only for the work of Christ. His kingdom is not of this world, but we have been given stewardship over a small portion of it, as a colony of Heaven. We must carry on with our lives, living only for the glory of Christ and the spread of the Gospel, and dealing with worldly issues as we encounter them. Let the world run itself to the dust in its mad scramble for power and influence; our King sits in Heaven. The victory is His, and we are only to obey Him. Yes, vote and be involved, work tirelessly for the good of your fellow man, but keep your focus on the King! He has already done the great work.
• We lose the right to be depressed. Again I recall the disappointment of the previous presidential election. How could we go on? The nation was going to be ruined! How could the Church not shake itself and vote as one? How could we have missed out on such an opportunity? But no, we cannot think that way! "Shall we indeed accept good from God, and shall we not accept adversity?" (Job 2:10) It is God who directs the heart of the king (Prov. 21:1), and it is God who sets up and tears down rulers (Dan. 2:21). We call ourselves the children of God. We trust Him with our eternal souls; won't we trust Him with our nation? Instead of being disappointed and depressed, instead of blaming the Church for something God did, why don't we pray for our leaders as Paul exhorted (1 Tim. 2:2)?
3. The real victory
What ultimately broke through my disappointment those few years ago was a simple question. "When will you be happy?" And now I ask the same of us all: When will we be happy? Will we be happy when gay marriage is banned nationwide? Will we be content to have every abortion mill shut down? Will the battle be won when a Christian who loves the Lord is president? Will that be enough? If every person in America suddenly turned a new leaf and adhered to our ideals of behavior, if television became respectable, if the Internet was stripped of every profane and immoral piece of content, would we then be satisfied?
If our answer is "yes" then we are sadly shortsighted. Christ didn't come to reform society. Christ didn't bear the scourge of the Romans to make people decent and respectable. Christ didn't swallow the wrath of Almighty God so that the American Church can live in a clean and comfortable nation! He waged an even mightier warfare. He wouldn't take the world when Satan offered it to Him in exchange for a little compromise. No, He died on the cross and took the world man by man.
This is the real victory. Not the reformation or cleaning up of our culture; that is too small a thing to die for. The reconciliation of sinful men to a saving God. He died for this alone, and we must do the same. Everything else, reformation, activism, voting, all of it must flow from this great purpose.
Please Note: We moderate all reader comments, usually within 24 hours of posting (longer on weekends). Please limit your comment to 300 words or less and ensure it addresses the content. Comments that contain a link (URL), an inordinate number of words in ALL CAPS, rude remarks directed at the author or other readers, or profanity/vulgarity will not be approved.