Monday, February 16, 2015 @ 11:18 AM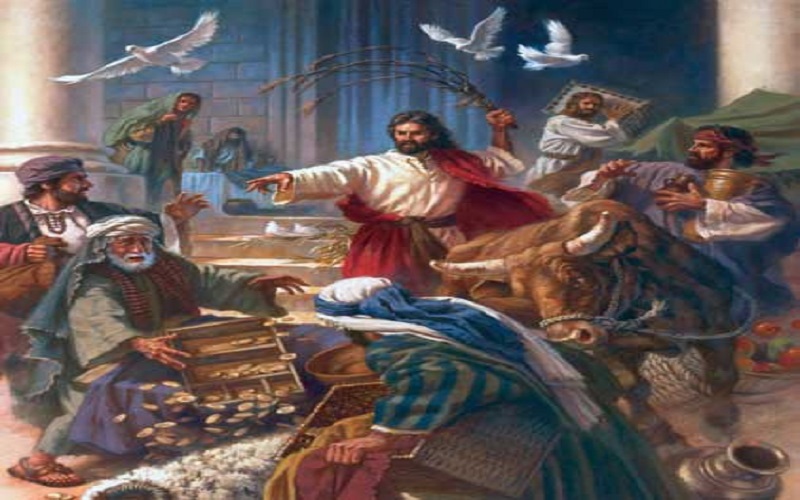 ATTENTION: Major social media outlets are finding ways to block the conservative/evangelical viewpoint. Click here for daily electronic delivery of The Stand's Daily Digest - the day's top blogs from AFA.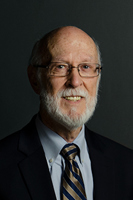 Randall Murphree
The Stand (Print) Editor
MORE
Righteousness and grace meet in Jesus' example
As we followed the Via Dolorosa through Jerusalem's crowded marketplace, our party of four could hardly stay together, jostled about by merchants and shoppers pursuing their daily routines. I wondered if it wasn't much like this on that day more than a thousand years ago – like this, at least until the crowds heard that the alleged Messiah was coming, dragging His cross to Golgotha. As the crowds parted to let Him pass, there were surely tears and mourning among those who had accepted Him as Messiah, but most cleared a path for Him only so they could mock Him or hurl insults and spit on Him.
"King of the Jews, indeed!" they taunted as Jesus went to be crucified for the sins of the world. Only a man who loved completely, with every fiber of His being, could have willingly taken this narrow path to Calvary.

I was humbled again and again by the reality that I was in the land where Jesus lived – the Church of the Annunciation in Nazareth where Gabriel told Mary she would bear the Son of God; Bethlehem's Church of the Nativity, where He was born; Cana, where His first miracle turned water into wedding wine; Tabgha, where He fed thousands with five loaves of bread and two fish; aboard a boat on the Sea of Galilee; the Church of the Beatitudes atop the hill where He gave the Sermon on the Mount; the Jordan River where He was baptized by John; the desert where He fasted forty days; and Jerusalem, where He was crucified and buried – and walked out of the tomb!

Visiting these sites and others, I came to realize, more than ever before, that Jesus was an activist. In the truest and most literal sense of the word, during His days on this earth, Jesus was an activist. Furthermore, His Word charges us to be no less. When He tells us we are salt and light, He makes us responsible for holding up a standard in our time.

When it comes to being salt and light in today's post-Christian culture, the body of Christ would do well to take a cue from its namesake. Too often, the Church appears torn between projecting an image of the loving Christ and raising a godly standard against sin, as if it cannot do both.

Even as He is rightly proclaimed Prince of Peace for the heart of every one who believes in Him, He still instructs believers regarding the reality of a vast chasm between Church and culture. In Matthew 10:34, He speaks with startling boldness: "I did not come to bring peace, but a sword." Those who presume that the Church can coexist with the culture in peace and harmony ignore Jesus' teachings on what following Him may require. Our sentiment echoes that of God's Old Testament people who said, "... 'Peace, peace!' when there is no peace" (Jeremiah 6:14). Jesus' warnings of conflict, judgment and spiritual death must not be glossed over.

First of all, Jesus denounced weak faith among His disciples. For example, He told them of His impending death and Peter quickly rebuked Him. Jesus responded with His own harsh rebuke to Peter: "Get behind Me, Satan! You are an offense to Me, for you are not mindful of the things of God, but the things of men" (Matthew 16:23). Did Jesus raise His voice? Of course He did. How else could He have spoken these words?

Second, he firmly denounced hypocrisy among religious leaders of His day and His own followers as well. Matthew 7:1-5 illustrates the latter, when Jesus strongly warned the disciples against being hypocrites: "Judge not, that you be not judged. For with what judgment you judge, you will be judged ... Hypocrite! First remove the plank from your own eye, and then you'll see clearly to remove the speck from your brother's eye."

And when the Pharisees heard that Jesus had healed a demon-possessed man, they accused Him of being aligned with Beelzebub, a Philistine deity. Jesus answered:

… [W]hoever speaks against the Holy Spirit, it will not be forgiven him, either in this age or in the age to come. Either make the tree good and its fruit good, or else make the tree bad and its fruit bad; for a tree is known by its fruit. Brood of vipers! How can you, being evil, speak good things? For out of the abundance of the heart the mouth speaks. ... [E]very idle word men may speak, they will give account of it in the day of judgment (Matthew 12:32-36).

Third, Jesus gave His followers an activists' model for righteous anger:

Then Jesus went into the temple of God and drove out all those who bought and sold in the temple, and overturned the tables of the money changers and the seats of those who sold doves. And He said to them, "It is written, 'My house shall be called a house of prayer,' but you have made it a 'den of thieves'" (Matthew 21:12-13).

Clearly, there comes a time for His followers to take a firm stand for righteousness.

Fourth, Jesus judged and condemned a number of entire cities in the Galilee area. Matthew 11:20 begins the account of His judgment on Chorazin, Bethsaida and Capernaum. Verse 24 concludes: "... [I]t shall be more tolerable for the land of Sodom in the day of judgment than for you." The sin of these Galilean cities is simply that they would not repent of their sins, even after witnessing firsthand most of Jesus' miracles and hearing His teachings.

Jesus was an activist. It was so in ancient Galilee, and it is so for the body of Christ today. Yes, when I visit the empty tomb, pray in the Garden of Gethsemane, or walk the Via Dolorosa, I am overwhelmed by the peace that passes understanding. And yet, when I travel the roads of Israel, walk where He walked, study His Word, or sense His presence with me, I am equally overwhelmed by His example and His calling to a life of activism.
Please Note: We moderate all reader comments, usually within 24 hours of posting (longer on weekends). Please limit your comment to 300 words or less and ensure it addresses the content. Comments that contain a link (URL), an inordinate number of words in ALL CAPS, rude remarks directed at the author or other readers, or profanity/vulgarity will not be approved.