Friday, February 20, 2015 @ 2:35 PM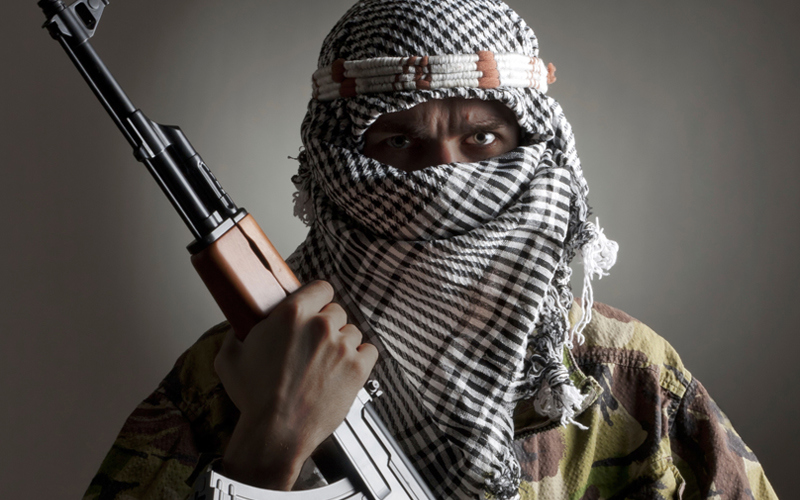 ATTENTION: Major social media outlets are finding ways to block the conservative/evangelical viewpoint. Click here for daily electronic delivery of The Stand's Daily Digest - the day's top blogs from AFA.
Jim Shempert
One Million Dads
MORE
I expect this blog will ruffle some feathers.  I mean it to.  Not in a bad way, but in an introspective way.  Last week I wrote an article about Ash Wednesday and was lambasted from many sides.  I was accused of being pro-Roman Catholic (Lord forbid! There are only about 1.2 billion Roman Catholics in the world.  By all means let's write off that many people in one fell swoop.  How Christ-like.), of not understanding Scripture, and most offensive, of not being a follower of Christ.  All over an article from a practicing Methodist, who confessed that the observance was not observed by all in western Christianity.  There is no Scriptural reference to Ash Wednesday, nor did I ever assert that there was.   What I asserted is to use this season, no matter if you observe the ceremony or not, to reflect on the Sacrifice that Christ made for all of us collectively and each of us individually.
After sifting through the many comments, I decided to take on a touchy subject: the infighting of denominations and denominational relationship to Christ.  Let me say two things:
1)    There are many, many denominations of the Western Christian church.  To think that they will all agree on every single practice, song, belief, or ceremony is foolishness at best.  Have you ever been at a church meeting where there were more than 3 people there and they all agree?  Ha!
2)     I am of the Methodist denomination, but I in no way think that the United Methodist Church has everything right.  I don't agree with all the tenets of the Methodist church, nor of the Baptist, nor of the Episcopal, etc., etc.  That is ok because denominational dogma is not what I am after….I am after a living, breathing, vibrant relationship with Jesus Christ.  Christ trumps my denomination all day, every day.
So you've gotten this far, and no ISIS.  In an effort not to be political, I will leave should of, could of, would of out of this.  The fact is, ISIS is tearing through the Middle East and North Africa killing anyone that they please.  To this point, the western governments have refused to do more than throw a few bombs at them.  The only ones who have really committed to any sort of response is Jordan and Egypt.  Egypt joined the party after 21 kidnapped Egyptian Coptic Christians were executed on the coast of Libya. I cannot stress how much that I would not advise you to watch the full video.  I watched what I thought to be a newscast, but it was the whole propaganda film that ISIS released.  It was on screen for less than 3 seconds, but the images still burned in my brain.  ISIS is a barbaric, inhuman, satanic driven force.  If ever there was something to go to war over, ISIS would be it.  What struck me though, is some of the lines from their propaganda film. 
"The people of the Cross, the followers of the hostile Egyptian Church," read one of their indictments.  The little stooge that they had read during the propaganda film stated, "Oh Crusaders, safety for you will be only wishes" as he hid behind his mask and pointed a knife at the camera.  Then after the murderers did their deed, he, in true propaganda fashion, turns toward Rome holding his bloody knife and says that "soon they will conquer Rome." 
Again, I'm not going to blame anyone or talk politics.  To quote an old song, "This world is not my home, I'm just passing through."  The politics of man have less and less bearing on my life the more I accept that fact that this is not my home and go deeper into my relationship with Christ.  "But our citizenship is in Heaven, and from it, we await a Savior, the Lord Jesus Christ" (Philippians 3:20). The first label that was used, was "people of the Cross."  What a glorious title.  To be called people of the Cross is to be realized, even among the satanic, that Jesus Christ is the Master of our Life.  They realize that our devotion in this life is firmly to Him.  It is knowing that no matter what this world says does or takes from us that Christ will be waiting for us at the end.  The other term used was Crusader.  This is a common jihadist tactic when used to talk about anything western.  Apparently, they are still fighting the Great Crusades from several centuries ago.  I think the western world thought they were over.  Anything from the West leads (at least in the ISIS mind)  to being a Crusader, whether it be a McDonald's franchise or military occupation, they are all Crusaders.
Let's take a closer look at the word Crusader.  The first definition obviously deals with the Great Crusades.  The second is:  an enterprise undertaken with zeal and enthusiasm.  Zeal and enthusiasm?  Seeing the responses about observing/not observing Ash Wednesday, the only thing we seem to have zeal and enthusiasm for is tearing each other apart when we disagree.  Maybe that is the social climate nowadays.  We possibly have lost the ability to converse with those who have differing opinions.  Take a stand, and someone is going to disagree with you and call you a hater or bigot.  Here's the thing though, Church, our focus has never been, is, or ever will be on ANYTHING except Christ!  Christ is what makes our miserable human experience mean something.  I often want to ask my atheistic brethren, "What are you actually living for?"  "What is your purpose?"  If it's just to live a healthy comfortable life, then you are quite simply missing out.
So how can we be a Crusader?  What can we do to show our zeal and enthusiasm for Christ?  We can start by accepting the fact that we are utterly helpless without Christ.  We can accept that we were born into a sinful world that has rejected God.  We can accept the fact that God loves us so much, that He sent His Son to die for our sins.  Christ was then raised from the dead to be an eternal sacrifice. Thus, with that Holy Sacrifice, all could return to a right relationship with God.  God would/will not force you into a relationship with Him.  It is entirely possible to reject God your entire existence.  You have the choice to reject the greatest Gift that has ever been offered to you.  One word of warning from Revelation 20:15:  "And whosoever was not found written in the book of life was cast into the lake of fire."  I am a biblical literalist and that is pretty clear.  Accept the free gift of Christ, or don't.  That choice is yours.  The result of your choice, is not.  After all these facts, the rest of your life revolves around bringing what you know to the world, in whatever way God calls you. 
ISIS and the world, seek to put out the light of Christ.  Why?  Because the darkness hates the light.  Always has, always will.  Darkness forever will try to squelch the light, until darkness is finally defeated.  Until that time comes my belief is that Christ calls me to share His Gospel concerning the forgiveness of sins and restoration to God through Christ.  No other religion offers what Christianity, with its many sects, does.  Christianity says, "Decide."   Decide if you are a follower of Christ, and if you are, then live like it.  Even to the end of your life.  Live for Christ, knowing that your home is not in the world. 
Heaven help us if ISIS begins attacking the United States.  Terror, in any form, is wrong.   Should ISIS attack in the West, denomination, and the quibbles that come between the bodies of Christ, will not matter.  The scum that held knives to the throats of the Egyptians didn't ask about what services they observe, what version of the Bible they read, or if they preferred a choir or a praise band.  They sought out CHRISTIANS, for the simple fact that we are heirs to the Light. 
Have you made Christ the Lord of your life?  Do you seek to follow Him, no matter what the world throws at you?  Would terrorists refer to you as a "person of the Cross" and thus be threatened by your existence? 
Would they pass you by because your outward reflection was not one of Christ?  Are you living the life that Christ calls you to live for Him?
If you are going to call yourself a Christian, you have to look and live the part.  
Please Note: We moderate all reader comments, usually within 24 hours of posting (longer on weekends). Please limit your comment to 300 words or less and ensure it addresses the content. Comments that contain a link (URL), an inordinate number of words in ALL CAPS, rude remarks directed at the author or other readers, or profanity/vulgarity will not be approved.