Monday, February 9, 2015 @ 7:45 AM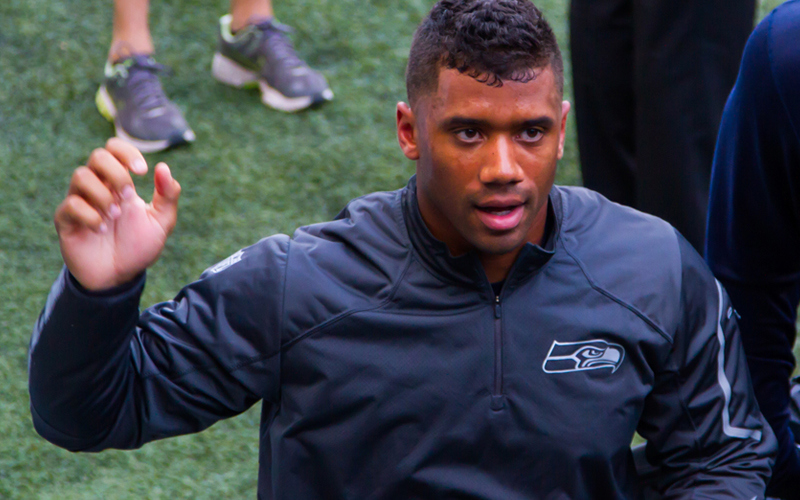 ATTENTION: Major social media outlets are finding ways to block the conservative/evangelical viewpoint. Click here for daily electronic delivery of The Stand's Daily Digest - the day's top blogs from AFA.
Jim Shempert
One Million Dads
MORE
I was one of the 114,400,000 people that watched Super Bowl XLIX.  Admittedly, I had no dog in the race.  I cheer for both the Manning boys and the Saints.  So the week before the Super Bowl, I decided to cheer for the Seahawks for one reason:  the faith of their quarterback.  Russell Wilson is not ashamed of his faith and in a nation that is increasingly callous to the message of Christ, that is something that earns my respect.
The message of Christ and His followers is so despised, that the nation thirsts for a public Christian to fail.  Case in point, look what the media did to Tim Tebow.  Tebow is a devout Christian, and he was scrutinized, mocked, hated, defamed, and eventually ushered out the league.  Now, was he a pro-style quarterback? Maybe not.  But the boy could play ball.  Terrible teams like the Jaguars, Raiders, Dolphins, Bills, Browns etc., all perennial losers, cannot justify not giving him a chance to make their squad.  I know for a fact that he is a better athlete than a lot that are on their squads.  Far too often, publicly declaring yourself a Christian and seeking to live by faith is met with stones and daggers.  However, it is not surprising since Christ said:
Blessed are those who are persecuted because of righteousness, for theirs is the kingdom of heaven. Blessed are you when people insult you, persecute you and falsely say all kinds of evil against you because of Me.  Rejoice and be glad, because great is your reward in heaven, for in the same way they persecuted the prophets who were before you (Matthew 5:10-12). 
So we should be glad that we are receiving the hate of the world because of our faith?  Yep!  You should.  If anything, that should make your faith burn all the more brighter.  You see, if you are truly living for Jesus, then the darkness will hate you.  Being a Christian means taking light to the darkness.  "Everyone who does evil hates the light, and will not come into the light for fear that their deeds will be exposed" (John 3:20).  Since Christ's brought His Light to us, it is our duty to bring it to others.  That doesn't bode well for smooth sailing.  As a matter of fact, anyone who ever took a stand for Christ, usually suffered for it. Peter "The Rock upon which Christ would build His church" was crucified upside down, at his request because he felt himself unworthy of the same death as his Savior.  Matthew the tax collector had his head chopped off for his stance.  "Doubting Thomas" who touched Christ after His resurrection?  Well, he was speared and then burned alive.  Paul, who wrote 2/3 of the New Testament was tortured in several ways, spent years in jail, before finally being decapitated. 
So where do I sign up?  Right next to the countless other Christians who chose to make their relationship with Jesus Christ a priority before the world murdered them.  Please, if you don't read any of the rest of this read this, a genuine relationship with Christ is worth your death, if that is what it calls for.  Not saying to go off and do something stupid and claim you are doing it for God.  That makes you no better than ISIS.  What I am saying is, is that the value of knowing Christ must supersede everything else in your life.  It must be worth more to you than anything you have, even your own life.  The words in Philippians 3 paint a better picture than mine ever could:
But whatever were gains to me I now consider loss for the sake of Christ. What is more, I consider everything a loss because of the surpassing worth of knowing Christ Jesus my Lord, for whose sake I have lost all things. I consider them garbage, that I may gain Christ  and be found in Him, not having a righteousness of my own that comes from the law, but that which is through faith inChrist—the righteousness that comes from God on the basis of faith. I want to know Christ—yes, to know the power of His resurrection and participation in His sufferings, becoming like him in his death,  and so, somehow, attaining to the resurrection from the dead.   Not that I have already obtained all this, or have already arrived at my goal, but I press on to take hold of that for which Christ Jesus took hold of me.   Brothers and sisters, I do not consider myself yet to have taken hold of it. But one thing I do: Forgetting what is behind and straining toward what is ahead, I press on toward the goal to win the prize for which God has called me heavenward in Christ Jesus (Philippians 3:7-14).
"I consider everything garbage that I may gain Christ."  Wow, everything?  Yes.  Everything.  In the light of eternity, knowing Christ is worth more than anything.  Why?  Because it is that personal relationship with Christ that sets you right in the eyes of God.  Not your own works, not the "good people" who raised you, not the card that you signed when you said you were saved.  The sacrifice of God's own Son, the free gift of His grace, and the acceptance and relationship with Him is what restores you.
Back to Russell Wilson and the Super Bowl.  If you are a football fan, or have watched TV in the last week or so, you have heard about "The Worst Play-Call Ever."  For those of you who are not, the simple breakdown is that the Seahawks (Russell's team) were at the Patriots goal line with 1 minute left and had to advance the ball roughly 2 yards for a go-ahead touchdown that would have most likely won the game.  The Seahawks have Marshawn Lynch on their team, who is one of the best running backs in the NFL.  The no-brainer play call was a handoff run to him, as the opposing team had not been able to effectively stop the run.  Everyone on both sides expected a run.  The ball is snapped, and suddenly Wilson pulls back and throws the ball.  Seconds became hours, as one of the defenders for New England stepped up and made the biggest interception of his life!  He read the play, even though everyone knew it to be a run.  Game over.  Seahawks lose. 
Sometimes, the answer to our prayers, even the faithful, is no.  This is because God uses the valleys in our life, just as much as He uses the peaks.  Most would say even more so.  How do you know that your faith is solid if it is not tested?
Here come the vultures from the media.  They know he is gonna crack.  This whole "Jesus" thing is just a facade.  He just lost the SUPER BOWL!  He's gonna show out.  He's gonna throw his coach under the bus.  He called that terrible call.  He was the reason that Russell just lost the Super Bowl!  Get your popcorn ready.  Here it comes…..
Russell says, "We could have scored a touchdown and we didn't."  Then he goes on to congratulate the opposing team.  He's thankful for his teammates and is looking forward to the future.   And the collective media says, "What!?"  Where's the anger, the rage, the disappointment? 
Afterwards, Wilson tweeted, "Thank You God for the opportunity. We'll be back... I will never waiver on who He has called me to be..."  And again, the media says, "WHAT!?!"  The next morning after losing the Super Bowl, he tweets again, "I will love YOU, O Lord, my strength." (Psalm 18:1) 
In the week afterwards, he has been everything that Christ would call him to be in defeat.  Humble, complimentary, and loving.  What he has also done, is to continue to serve Christ and others even though he lost.  Seattle Children's hospital, where he spends a lot of time with children dealing with cancer released this video to praise their champion:
You may have not lost the Super Bowl, but you have no doubt been disappointed. The question now is, how can you use the negative to reach people for Christ?  Give thanks in all circumstances; for this is God's will for you in Christ Jesus. 1 Thessalonians 5:18
If you enjoyed this article, and would like to read more like it, please join me at www.onemilliondads.com or at www.facebook.com/onemildads.
Please Note: We moderate all reader comments, usually within 24 hours of posting (longer on weekends). Please limit your comment to 300 words or less and ensure it addresses the content. Comments that contain a link (URL), an inordinate number of words in ALL CAPS, rude remarks directed at the author or other readers, or profanity/vulgarity will not be approved.