Friday, March 13, 2015 @ 2:13 PM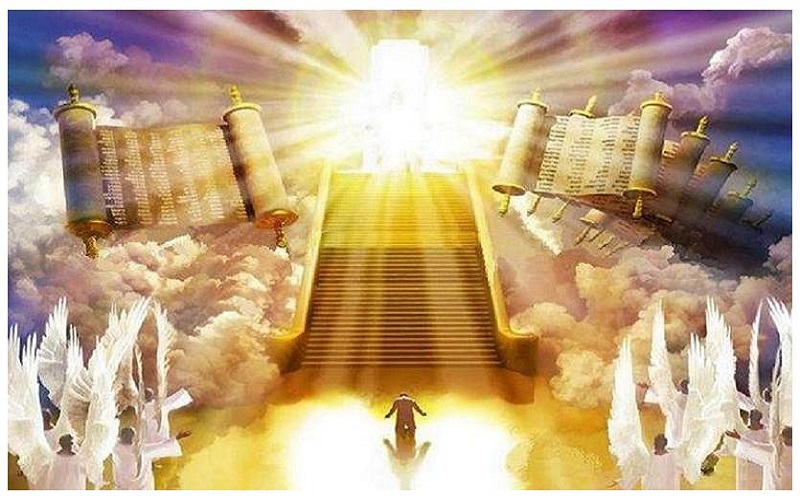 ATTENTION: Major social media outlets are finding ways to block the conservative/evangelical viewpoint. Click here for daily electronic delivery of The Stand's Daily Digest - the day's top blogs from AFA.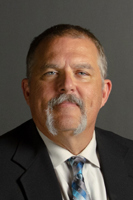 Dr. Ray Rooney, Jr.
Digital Media Editor
MORE
This is the final blog in a series of three concerning judgment.
This all began with the ridiculous decision by a Planet Fitness gym in Michigan to cancel the membership of a woman who complained that a man was using the women's locker room. They claimed she violated their "Judgment Free Zone." I blogged about how incoherent it is to think anyone can create a zone free from judgment. It was in fact a judgment by Planet Fitness in their own "Judgment Free Zone" that made the news and proved they are clueless about what "judgment" means.
That was followed by a blog addressed to Christians who believe they are being faithful to Matthew 7:1 ("Judge not that you be not judged") by turning away from their neighbors who are engaged in unrepentant sin. As we are fond of saying in the South… "That dog won't hunt." I addressed the confusion between "judgment" and "discernment." They are not synonyms. Judging a person to be unfit for Heaven is not the same thing as discerning a particular action or behavior to be sinful based upon a common sense reading of the Bible.
It seems only proper that we conclude on, well, Judgment Day. I mean, that is what all the fuss about judgment ultimately derives from isn't it? And even though one can get lost when navigating through judgment day, "the day of the Lord," "the tribulation," the rapture, the Great White throne judgment, and so on…the bottom line concept of Judgment Day itself is really quite simple. Transparent accountability. And I do mean transparent.
In the Stop Judging Me! blog I reminded those who love to quote Matthew 7:1 that just a few verses later Jesus spoke of being able to discern false prophets in sheep's clothing. He continued by using the good tree=good fruit bad tree=bad fruit metaphor. Apparently, that tree example was kind of important to Jesus because He brought it up again in Matthew 12:33 when He said "Either make the tree good and its fruit good, or make the tree bad and its fruit bad." That is followed a couple of verses later with this bombshell: "I tell you, on the day of judgment people will give account for every careless word they speak, for by your words you will be justified, and by your words you will be condemned." Wow!
It seems pretty clear in this instance that Jesus believed Judgment Day to be about clarity. There is no need for Judgment Day, is there, if it is as cut and dried as people who say good things are good and people who say bad things are bad? Why would there be any need for "judgment"? You have to go back to the ending of the Sermon on the Mount to get the drift. Here it is:
Not everyone who says to me, Lord, Lord, will enter the kingdom of heaven, but the one who does the will of my Father who is in heaven. On that day many will say to me, 'Lord, Lord, did we not prophesy in your name, and cast out demons in your name, and do many mighty works in your name? And then will I declare to them, 'I never knew you; depart from me, you workers of lawlessness (Matthew 7:21-23).
The whole point of Judgment Day is to reveal whether that good looking fruit that came from that good looking tree is really good. Or is that supposed goodness just a thin veneer over a rotten core?

I think believers and non-believers alike are terribly confused (misled?) about Judgment Day. This isn't where a blindfolded lady justice holds a scale and you better have at least one more good deed than bad to tip the scale in your favor in order to get to Heaven. No, Judgment Day is not about finding out where you're going. It's about revealing who you are! According to the passage quoted above, not everyone who seems to be saying and doing the "right" things is really "right." Those words Jesus was talking about that will justify or condemn you? It's not what the words are that is important (notice that one of those words spoken was "Lord"). It's whether or not they were true as pertaining to the person's heart who said them that matters on Judgment Day.

This is what is so uncomfortable about the whole concept of judgment. It is about getting down to the naked, unvarnished, unfettered, and unflinching…truth. And not some generic cosmological or anthropological truth about the nature of God, His Creation, Jesus, the Bible, or religion. Would that it were so. No, Judgment Day is where the truth about Y-O-U is revealed for all of Heaven, Earth, and Hell to see. Your words…were they a true representation of the state of your being (soul)? Some will have spoken flattering words of gracious praise to Christ and their neighbor. Yet, in many instances, they weren't true. Others will have spoken callous words of self-aggrandizement or hurtful words of degradation both to God and neighbor. Guess what? I believe we'll find out they weren't as true as everyone was led to believe. Prideful hearts often speak flattering words and broken hearts often say the meanest things. Judgment Day will bring the clarity to everyone that only God was able to see throughout life. All will see it on that day.

What's the lesson here? Only one thing really counts when it comes to Judgment Day. Did you seek out, find, live, and speak…the Truth. No wonder we're all a little uncomfortable with judgment.
"I am the way, and the truth, and the life. No one comes to the Father except through me" (John 14:6).
Please Note: We moderate all reader comments, usually within 24 hours of posting (longer on weekends). Please limit your comment to 300 words or less and ensure it addresses the content. Comments that contain a link (URL), an inordinate number of words in ALL CAPS, rude remarks directed at the author or other readers, or profanity/vulgarity will not be approved.