Friday, March 20, 2015 @ 12:38 PM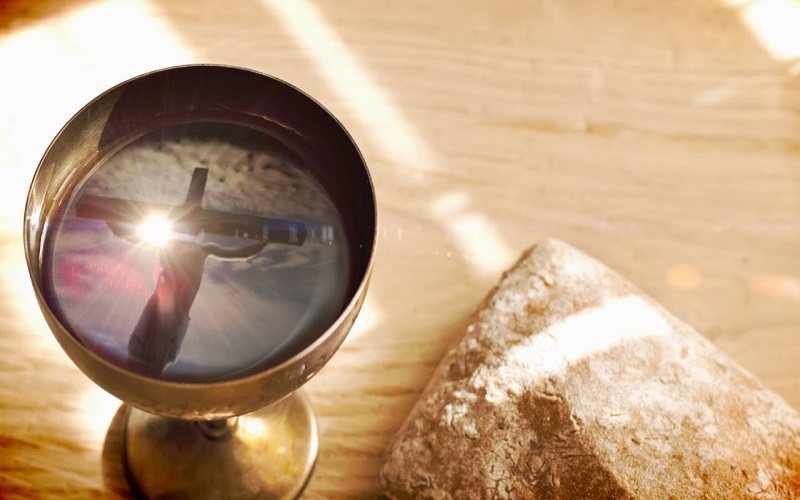 ATTENTION: Major social media outlets are finding ways to block the conservative/evangelical viewpoint. Click here for daily electronic delivery of The Stand's Daily Digest - the day's top blogs from AFA.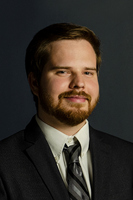 Jordan Chamblee
Engage Magazine
MORE
A while ago I wrote a piece about the trend we see today of Christians leaving the Church body and languishing in a state of "lone wolf" Christianity. Most of the responses to that post went right along with what I had written: commenters displayed disillusionment with the Church, frustration with people in the Church, and lists of (understandable) reasons why Church wasn't working for them. Many of them spoke of negative experiences in churches as the basis of their leaving. The general consensus seemed to be that the Church just wasn't getting anything right; that it wasn't serving its purpose as a "hospital for the sinner" or as a place where folks could feel good about themselves.
The problem is, the Church isn't supposed to be either of those things. Once we begin expecting things of the Church that the Church isn't supposed to deliver, of course we're going to be disillusioned! Of course we're going to be disappointed! If we expect the Church to do something for us that it wasn't designed to do, it won't be the most pleasant place for us. Many people feel that their efforts in their church are going unappreciated and they don't like that. But we don't serve in the body to be appreciated. Some are disgusted with threads of hypocrisy they see in their church and they want to get away from it. But this means they're in the right place; alongside brothers and sisters who are being sanctified.
We all need to step back, readjust our expectations, and think of the Church as Christ thinks of her. What is the Church?
The Church is the Body of Christ
1 Corinthians 12:12-14 "For as the body is one and has many members, but all the members of that one body, being many, are one body, so also Christ. For by one Spirit we were all baptized into one body—whether Jews or Greeks, whether slaves or free—and have all been made to drink into one Spirit. For in fact the body is not one member but many."
Romans 12:4-5 "For as we have many members in one body, but all the members do not have the same function, so we, being many, are one body in Christ, and individually members of one another."
Ephesians 1:22-23 "And He put all things under His feet, and gave Him to be head over all things to the Church, which is His body, the fullness of Him who fills all in all."
These truths completely destroy any idea of Christian autonomy. If you are a member of the spiritual Church, a Christian, then you must function within the prescribed environment of the Body. If a finger decided it didn't like the hand it was connected to and cut itself off, what happens to the finger? It dies, and the body loses an important function. In the same way, a member of the Body of Christ cannot sever itself simply because the Body isn't what he or she thinks it should be. We have no choice any more. Christ Himself, the Head of the Body, will not separate from it; how could we?
The Church is the Bride of Christ
2 Corinthians 11:2 "For I am jealous for you with godly jealousy. For I have betrothed you to one husband, that I may present you as a chaste virgin to Christ."
Hosea 2:19 "I will betroth you to me forever; I will betroth you in righteousness and justice, in love and compassion."
Isaiah 54:5 "For your husband is your Maker, Whose name is the LORD of hosts; and your Redeemer is the Holy One of Israel, Who is called the God of all the earth."
If being members of the Body demands our unity, then being members of the Bride demands our love. Look at the Cross and see the terrible price that Christ paid for His bride the Church! In the shadow of the Cross, how can we then turn to our brothers and sisters and decide that we cannot love them? We are collectively, not individually, the Bride of Christ. In separating ourselves from the Church we separate ourselves from our engagement to Him. We're saying that His love isn't worth our time or patience.
The Church is the Child of God
Romans 8:15 "For you did not receive the spirit of bondage again to fear, but you received the Spirit of adoption by whom we cry out, "Abba, Father.""
Ephesians 1:5 "…having predestined us to adoption as sons by Jesus Christ to Himself, according to the good pleasure of His will…"
Galatians 4:5 "…to redeem those who were under the law, that we might receive the adoption as sons."
If being the Body demands our unity and being the Bride demands our love, then being the Child demands our humility. A father will not stand to have rivalries and deep-seated disputes among his children, much less God Himself. We have to behave childlike, not childish. We have to pray for and cultivate a childlike deference to one another, as hard as it is to get along with some people. If one person in particular in the church tends to push your buttons, remember that in the eyes of your Father there is no difference between you. Love them and pray for grace to love them. God will not stand for any rifts in His family. Christ's blood and sacrifice is far too precious for that.
Please Note: We moderate all reader comments, usually within 24 hours of posting (longer on weekends). Please limit your comment to 300 words or less and ensure it addresses the content. Comments that contain a link (URL), an inordinate number of words in ALL CAPS, rude remarks directed at the author or other readers, or profanity/vulgarity will not be approved.