Wednesday, March 4, 2015 @ 7:37 AM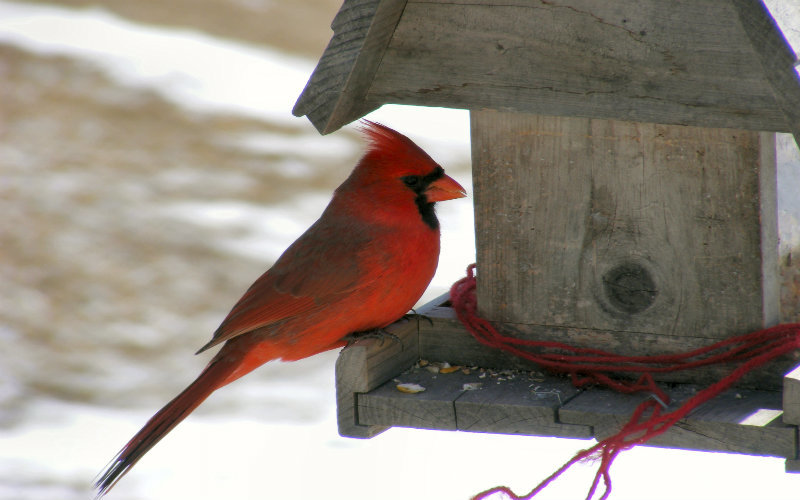 ATTENTION: Major social media outlets are finding ways to block the conservative/evangelical viewpoint. Click here for daily electronic delivery of The Stand's Daily Digest - the day's top blogs from AFA.
Jim Shempert
One Million Dads
MORE
My wife is in her first semester of seminary.  On top of her working for our local church and going to school, we have a wild 18-month-old.  She has more energy in one little body than my wife and I have in two grown adult bodies.  We are both very involved with our church which is being rebuilt due to damage from a tornado.  I am the IT Director for AFA, and also One Million Dads.  I also sit on a few boards for different organizations in our area.  In short, our lives are super busy.   So when my daughter spends the night with her Nana (my wife's mom) I normally am very selfish with my free time.  Free time at my house is as rare as the truth in Washington D.C.
When I have a day to myself, I always somehow end up at Lowe's.  I don't have to be going for anything, in particular.  Being a hobbyist, I enjoy going there to browse and envision all the projects I will be able to do one day when I have all this extra free time.
I'm also a patio gardener.  I have a big enough yard to have a real garden, but again, no time.  I do enjoy "playing in the dirt" though, more for stress relief than the bountiful harvest that my various plantings yield.  So each spring, I go buy seed and dirt.  I plant my garden, even if it is in pots.  The ironic thing about this is when I go to the cashier to pay, they see a 6' 4" almost 300 pound man holding up bags of seeds for planting.  Not the manliest picture I'm sure. 
This last Saturday, I was in my local Lowe's, looking through the multitude of seeds, deciding on what I was planting this year.  I noticed a man out of the corner of my eye as I was looking.  I'm a very methodical person, so when I look at something, I stare hard, compare different packages and sometimes consult the internet to see success rates.  The longer I looked, the more I noticed the man out of the corner of my eye.  I could tell that he was looking at me, but I didn't pay him that much attention.  When I finally looked up, he waved me over to where the bird feeders are. 
I gauged him to be in his late 70's or early 80's.   Without asking if I worked there, he took his cane and started tapping on the top of a particular squirrel feeder.  He said, "You need to take this one off your shelves.  See that bolt right there?  It won't stay in place.  Squirrels are smart, they just knock that top right off.  Then, the squirrels lock their feet on this bar, turn around and steal all the feed. I'm going through a 10 pound bag of feed each week.  Why in the world would you sell something like that?"  Now, if you have read any of my last articles, I am a Southern boy, and always will be.  I was raised with manners and respect.  I learned when I was little that speaking over someone older than you, would quickly cause your back end to sting.  So, I didn't dare interrupt him.  He was my elder, and I owed him respect. 
As I was about to explain that I actually didn't work there, he pointed back to the bird feeder and started a different line of conversation.  "I fixed mine by putting a "C" clamp on the back of it that taught those squirrels!"  I laughed with him, and we exchanged a few stories about birds and watching wildlife around his house. 
In Matthew 23, Jesus says, "The greatest among you will be your servant. For those who exalt themselves will be humbled, and those who humble themselves will be exalted" (11-12). We sing all the time about wanting to be like Jesus.  "Lord, give me more of You and less of me."  We talk about "I Am Second."  If that is to be true, shouldn't we spend our time like Jesus would have?  I'm almost certain this gentleman was a widower.  He probably was going home to an empty house with only his birds for company. 
Should I spit verses and quotes at him to reflect Christ?  Should I have asked him how often he reads his Bible?   Or should I give up some of my "precious time?"  Fellowship with one of God's own to offer a little light and give ear to a man in the twilight of his years, who only wanted to be heard? 
In Hebrew, I would be called a Notzri.  In Arabic, I would be called Nasrani.  In Latin, I would be called Christianus.  In Greek, I would be called Christianós.   If I am to be called a follower of Christ, then I must reflect Him.  I must give all of myself to Him, even my precious free time.  I must be willing to show others the light of Christ, and thereby point those back to Him.  I must give myself up so that Christ may receive glory. 
"If I speak in the tongues of men or of angels, but do not have love, I am only a resounding gong or a clanging cymbal. If I have the gift of prophecy and can fathom all mysteries and all knowledge, and if I have a faith that can move mountains but do not have love, I am nothing. If I give all I possess to the poor and give over my body to hardship that I may boast, but do not have love, I gain nothing."  1 Corinthians 13:1-3
As I explained that I didn't actually work there, he was very apologetic.  "Son, I sure am sorry that I took up your time," I told him that I enjoyed talking with him and that I hoped his new bird feeder kept the squirrels out.  He smiled a contented grin and walked away. 
It was then, that I realized that after I gave my life to Christ, "my time" was no longer mine.  It was His.  And He could use it, however, he saw fit.  
Please Note: We moderate all reader comments, usually within 24 hours of posting (longer on weekends). Please limit your comment to 300 words or less and ensure it addresses the content. Comments that contain a link (URL), an inordinate number of words in ALL CAPS, rude remarks directed at the author or other readers, or profanity/vulgarity will not be approved.