Wednesday, April 22, 2015 @ 9:18 AM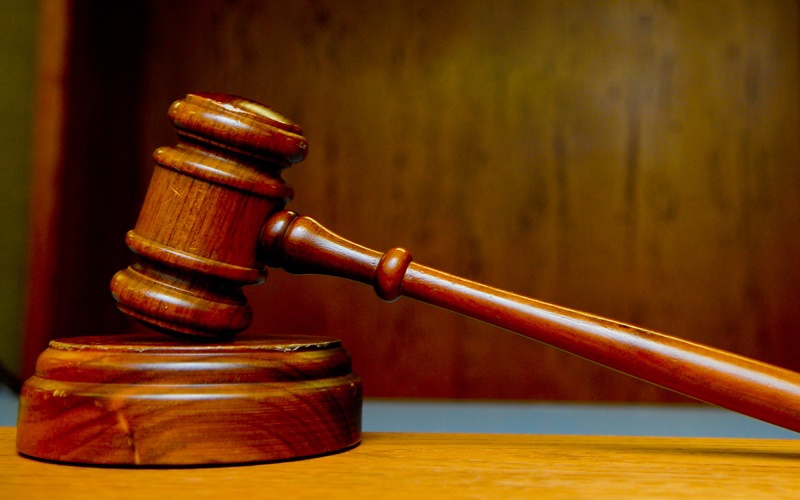 ATTENTION: Major social media outlets are finding ways to block the conservative/evangelical viewpoint. Click here for daily electronic delivery of The Stand's Daily Digest - the day's top blogs from AFA.
Jim Shempert
One Million Dads
MORE
So, if you can't tell from my author picture, I'm a pretty big guy.  Both height and weight.  I don't take care of myself the way I should, and I don't eat the best.  So enter my story, a few weeks back, I was in a Wendy's trying to grab a quick lunch.  One of the ladies behind the counter had a large tattoo on her arm that read, "Only God Can Judge Me."  Due to a few misspent teenage years, I know that to be a rap song by Tupac Shakur.  What worries and convicts me the most, is that is the attitude of a majority of Christians in the church.
"Only God Can Judge Me!"  "You are not my Judge!"  "The Bible tells you to judge not lest you be judged!"  All familiar charges to anyone who as ever tried to present the light to someone in darkness.  I know that to be true, because, at one point, I was one of those who lived in darkness.  The "only God can judge me" argument is one meant to shield that person who lives in sin from the condemnation of others.  Basically, the person is saying, "I'm going to live however I choose to live and do whatever I choose to do and you can't say anything to me about it."  They aren't truly referencing God, they are referencing the idol that they have created in their minds of God; the one who pats them on the head and tells them everything is going to be ok. 
There seems to be a lot of misinformation out there today surrounding Christianity.  Christianity is not exactly popular today.  In fact, if you proclaim yourself to be a Christian publicly, the first thing the media and whole parts of the country do, is to build a pyre and start to throw wood and oil on it.  You immediately are persecuted for your beliefs, marginalized, scorned, etc.  Around the world, proclaiming that you are a Christian, and sticking to it, costs you far more than insult though.  This is not a surprise.  Christian, if you had been reading your Bible, you would have known that all of this was foretold.  You would also know that as the great Billy Graham once said, "I've read the last page of the Bible, it's all going to turn out all right."
The deeper in my relationship with Christ that I go, the more I see the absolute need for a genuine relationship with Him.  I have hope in Christ Jesus.  I rely totally on His Cross and the sacrifice that He made for me there.  There is nothing in me worthy of His sacrifice.  He did it out of pure love for man.  Secure in that fact, the darkness of this world can't hurt me.  Sure, it can kill my body, but this body is not my home.  It will fail in the next 3 or 4 decades, or maybe even tomorrow.    The world does not have that hope.  That is why it is so filled with evil.  Unfortunately, as many have said, the modern day Church seems to have lost that hope as well.  That to me, in and of itself, is baffling.  How can you bear the name of Jesus Christ and be without hope?  This is a definition of who you are as a child of God:  "But you are a chosen people, a royal priesthood, a holy nation, God's special possession, that you may declare the praises of Him who called you out of darkness into His wonderful light.  (1 Peter 2:9)"
"God's special possession."  The One who breathed Creation into being, calls you special.  Is it because of you?  No!  It is because of His Son Jesus Christ!  Shed all the theological knowledge you have and focus on this:  You were DEAD in your sins.  There was no way that you could ever be "good enough" to be in relationship with God.  So, out of His love for us, He sent His only Son to die in our place on Cavalry.  With Christ's sacrifice, God's judgement was removed from us in Christ!  Hallelujah! 
Now, what does that mean for you?  It means simply this:  nothing you do, nothing you say, no bake sale you run, no youth trip that you take, no trips to the altar to pray can ever change the fact that all that you will ever do compared to what Christ has done for you is regarded as "filthy rags.'  (Isaiah 64:6)
Will God judge us?  Second Corinthians 5:10 tells me, "For we must all appear before the judgment seat of Christ, so that each of us may receive what is due us for the things done while in the body, whether good or bad."  All.  Believer or unbeliever, at some point, we will stand before the Almighty God and give an account of all the things that we have done in our body.  Anyone who espouses a Christian worldview will be attacked for it.  "Well, what about this person or that people, or what about these people that have never even heard of Christ."  I have the answer to that question, I am not the judge.  God Almighty is.  Will He judge everyone?  My Bible tells me that He will.  What standard He uses, is up to Him.  He is the author of Truth.  He is the fountain of righteousness.  I AM NOT!  
Modern politicians, talking heads, and anti-Christian types try to play "gotcha" to defeat the message of Jesus Christ.  Unfortunately for them, no amount of media coverage against, politicians who tear it down, or entire ideologies that are based around destroying it can ever defeat the message of the Cross. 
Jesus Christ defeated all the evil in the world in one selfless act of Sacrifice.  That message has been hated since it was first preached.  And yet, that Message is still as true today as it was two millennia ago. 
The defense that "only God can judge me" will work, only as long as you are saying it to man.  When you stand before God, He says this:  "If anyone's name was not found written in the Book of Life, he was thrown into the lake of fire."  (Revelation 20:15)
The judgment for those who believe in Christ will be a bit different.  Sure, we will have to stand before God, and listen to all the things, good and bad that we have done in the body.  But then the book of life will be opened, and our names will be found in it.  Christ will declare us His.  And we will enter into our rest with Him.
His oath, His covenant, His blood
Support me in the whelming flood;
When all around my soul gives way,
He then is all my hope and stay.
When He shall come with trumpet sound,
Oh, may I then in Him be found;
Dressed in His righteousness alone,
Faultless to stand before the throne.
Please Note: We moderate all reader comments, usually within 24 hours of posting (longer on weekends). Please limit your comment to 300 words or less and ensure it addresses the content. Comments that contain a link (URL), an inordinate number of words in ALL CAPS, rude remarks directed at the author or other readers, or profanity/vulgarity will not be approved.