Friday, April 24, 2015 @ 9:52 AM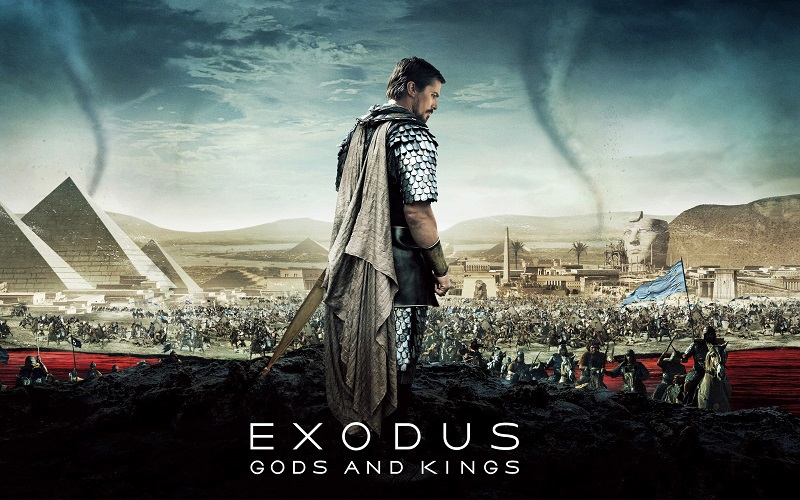 ATTENTION: Major social media outlets are finding ways to block the conservative/evangelical viewpoint. Click here for daily electronic delivery of The Stand's Daily Digest - the day's top blogs from AFA.
Stacy Singh
Writer - AFA Journal
MORE
One way to explore secular notions of God is to watch one of the many recent Hollywood films based on biblical stories. While it is hard to associate some of these movies with anything scriptural, they reveal something of how God is pictured by those who really don't know Him. 
One example is seen in Exodus: Gods and Kings, lately released on DVD. The god figure in the movie is a sullen, grubby little boy, continually cross and often downright obnoxious. The character behaves as willfully as would the young child chosen to represent him. Fluctuating between extremes of behavior, he makes no sense. He certainly does not appear to be carrying out a long-formed and purposeful divine plan, rather acting on impulses of the moment. 
The character that emerges has a few traits reminiscent of the biblical God, but more significant are the stark contrasts. Those contrasts are clearly demonstrated with three statements that sum up the movie character. 
The movie shows a god who is powerful, but not compassionate. For example, the plagues are depicted and are quite horrifying, as they realistically would have been. While we don't see a direct supernatural cause for the plagues, we are shown that the god character makes the decision they should happen. Obviously, then, he is quite powerful and in control of the forces of nature. 
However, in the midst of that power, he shows no compassion. Unlike the biblical account, there are no warnings, no opportunities allowed for Pharaoh to relent and escape each coming incident. In the Bible, Moses visits Pharaoh many, many times with a message from God, a warning, a plea, and a way out. In that, we see God's mercy and His long-suffering patience, giving Pharaoh another chance time and time again, even when He already knows what Pharaoh's choice will be. 
In the movie, the god-boy is completely absorbed by his goal of having the Israelites freed, and he doesn't pause to consider anything else, least of all the state of Pharaoh's heart. The plagues happen in one continuous flow of events, without any intermediate discussions. When Moses objects to the devastation being wreaked, the boy angrily declares that he is glad of the chance for revenge, not just on Pharaoh but also on all of the Egyptians. 
Also, he is a god who prompts, but doesn't lead. In his communications with Moses, he doesn't give clear commands or specific instructions. He doesn't say things like, "Moses, go to Egypt, free my people, throw your staff on the ground and watch it turn into a snake, pick it back up, give Pharaoh this message." Instead, he prods Moses to decide what to do with vague hints like, "You know what you need to do. You've always wanted to do it." There is no spiritual breakthrough for Moses, no moment when this god comes through to answer his doubts or guide him. 
Even when we see the Ten Commandments being created at the end of the movie, we don't see that they come from God. Instead, we see Moses clutching chisel and tools in his hands as he laboriously carves out words on the stone tablets, while the boy in the background applauds Moses for coming up with the smart idea of creating lasting laws. Of course, we know that the Ten Commandments were not something Moses came up with on his own, not even with advice or approval from God. Moses was utterly reliant on God for the commandments and for all that he does during the Exodus events. 
Finally,the movie portrays a god who is there, but doesn't relate. He is not absent, but he is detached, not really involved in any of the events nor interested in people's lives. If he acts, it is from a distance, in an unseen way, and exclusively for the attainment of his own ends. He keeps after Moses doggedly when there is something he wants done. But when Moses calls on him directly for guidance or help … nothing. In all his communications with Moses, there is no empathy, no personal connection. In fact, it seems he really couldn't care less about Moses or any of the others. They are simply useful tools, pawns to be employed for a specific time and specific purpose. 
That is not what we see in the scriptural Exodus account. All throughout the story, we are reminded that God is acting because He has heard and paid attention to the cries of His people and is responding to them. As He tells Moses, "I have observed the misery of My people in Egypt, and have heard them crying out because of their oppressors, and I know about their sufferings" (Exodus 3:7, HCSB). Step-by-step along the way, He is wholly invested and involved in what is happening. He instructs Moses, answers his questions, fills his needs, gives him signs – over and over. Above all, He carefully explains the significance of all that He does. That is because He is not just pursuing some private vendetta or achieving a one-time objective; He is building a foundation for His people to understand and relate to Him. 
How entirely different the Exodus movie version is from the biblical God, yet how very similar it is to what non-Christians might think about Him, if they have any concept of a god at all. It is not unwarranted to feel anger or disappointment over this kind of false representation of God. But we are not the ones who stand to lose by being exposed to a false god. The ones who will lose are those who do not know Him, and a movie like this reveals just what they need to know about Him. Perhaps we can learn to help them see that God is not vengeful, indifferent, and self-absorbed, but a God who shows mercy, who cares for us carefully, and who is intent on knowing us and making Himself known.
Please Note: We moderate all reader comments, usually within 24 hours of posting (longer on weekends). Please limit your comment to 300 words or less and ensure it addresses the content. Comments that contain a link (URL), an inordinate number of words in ALL CAPS, rude remarks directed at the author or other readers, or profanity/vulgarity will not be approved.