Thursday, April 16, 2015 @ 8:38 AM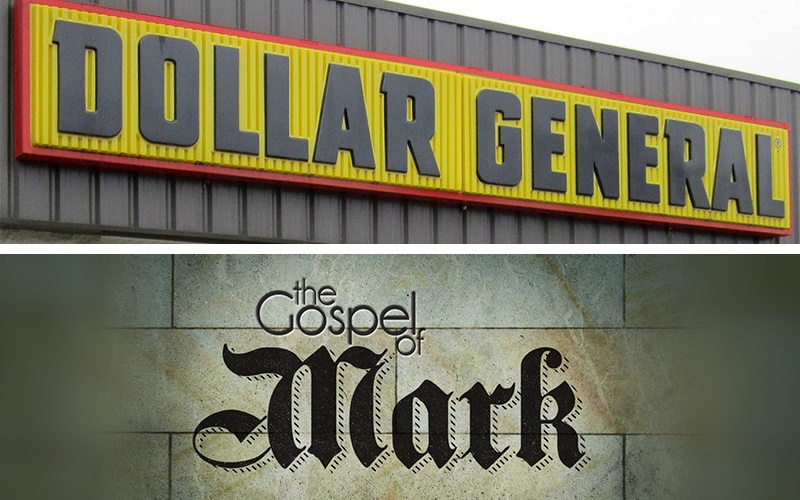 ATTENTION: Major social media outlets are finding ways to block the conservative/evangelical viewpoint. Click here for daily electronic delivery of The Stand's Daily Digest - the day's top blogs from AFA.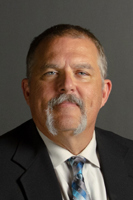 Dr. Ray Rooney, Jr.
Digital Media Editor
MORE
I like analogies.  They help me gain a better understanding of what I am dealing with.  You know the kind of thing I am talking about.  A chef is to a restaurant as a quarterback is to a football team.  Or, you could say something like, "That preacher is the Picasso of the pulpit."  You get the point.
So, let's look at the four gospels in the New Testament.  Bear in mind that each one is targeting a different audience.  People with different experiences, viewpoints, and opinions.
Matthew is like Walmart.  Big. Something for everyone.
Luke is like JCPenney.  Still pretty big but doesn't try to sell groceries or tires.
John is like Macy's.  Big too, but after a different clientele. 
Mark is like Dollar General.  Geared toward necessities with no frills.  Take it or leave it. 
Matthew is proclaiming the King of the Jews.  Luke is revealing the Son of Man.  John is proud to introduce the world to the Son of God.  Mark?  He presents a sort of "take or leave it" gospel without all the window dressing.  No nativity story.  No profound narrative about the wilderness temptations. Just a brief statement about being tempted by Satan.  No grandiose introduction to the message and ministry of Jesus.  Just a word that when Jesus started preaching He talked about repentance.  He tried to minister in His hometown but it was a no go.  His former neighbors refused to believe.  Mark seems to be saying that Jesus exploded onto the scene unveiling the Kingdom of God with wisdom and wonders and that some people loved Him and others hated Him but everyone had a hard  time believing Him no matter what He said or did.
And that includes the Apostles.  Mark's version of the Resurrection and post-Resurrection appearances is dramatically different in tone than the other gospels*.  Matthew's Resurrection focus seems to be on the witnesses of the empty tomb (wonder).  Luke concentrates on Resurrection appearances (proof).  John chooses to focus on Jesus Himself (compassion).  Mark?  Unbelief.  And lots of it.  So much so, that Mark's version of the Great Commission is tied directly to the unbelief of the Apostles!  That's right…that's why most people are far more familiar with Matthew's version of the Great Commission than Mark's. 
Here is a paraphrase of Mark's Dollar General version of the Resurrection and Great Commission (just 10 verses in the final chapter).  Jesus rose from the dead and appeared to Mary Magdalene.  She went and told the eleven remaining Apostles (Judas had hanged himself) who were crying and whimpering about the Crucifixion.  Mark very simply stated their reaction to Mary's good news: "they would not believe it" (16:11).  Then in two verses Mark relates the whole two disciples on their way to Emmaus story (that took Luke 23 verses to tell in Luke 24:13-35).  Mark simply says the two then "went back and told the rest, but they did not believe them" (16:13). 
Finally Mark says Jesus appeared to the eleven.  And He wasn't happy.  Says Mark, He "rebuked them for their unbelief and hardness of heart, because they had not believed those who saw him after he had risen" (16:14).  Then comes the Great Commission…Markan style.
Go into all the world and proclaim the gospel to the whole creation. Whoever believes and is baptized will be saved, but whoever does not believe will be condemned…
Matthew didn't say anything about believing, being saved, or condemned.  Luke just has Jesus saying that the Apostles are witnesses and that they are to remain in the city until they receive power.  John's Great Commission is really just "Feed my lambs" said three different ways (feed my lambs, tend my sheep, feed my sheep).  But with Mark, it is all tied directly to the Apostles lack of belief in the witnesses of the Resurrection itself.
Think about this for a moment.  This is the picture that Mark is intentionally painting.  Two different sets of people find the Apostles and tell them Jesus is risen (because they had seen Him).  The Apostles refuse to believe either of them.  Jesus then stands in their midst and tells them to proclaim the very thing that had been proclaimed to them with the additional information that those who believed would be saved and those who did not would be condemned.  BAM!
In other words, according to Mark, Jesus gives the Great Commission by telling the Apostles "and if people respond the way you responded…they will be condemned."  No frills.  Straight to the point.  Take it or leave it.  Dollar General Mark.
What to do with this?
Guard the truth that has been revealed to you concerning Christ as though losing it would mean an eternal loss (because it might).  The Apostles had been told repeatedly by Jesus that He was going to die and be raised after three days.  However, the abruptness of the arrest and the subsequent trials caught them off guard.  The savagery of the Passion and Crucifixion stunned them.  The silence of Holy Saturday and the emotions that caught up to them blinded their minds and hardened their hearts.  The bottom line is that despite the preparation Jesus had provided them they left their hearts unguarded. 
The rebuke Mark says Jesus gave them was definitively aimed at their unbelief which He said was caused by their hardened hearts.  We are wrong if we think it takes years or even decades for our hearts to grow hard to trust and faith.  It only took the Apostles two days (or less).  Thursday evening they were enjoying the Passover with Jesus.  Sunday afternoon they were denying that He had risen. 
Why?  Here's what I believe.  They were Apostles (with a capital A).  Who was Mary Magdalene?  A woman whose lifestyle was conducive to demonic possession!  Who were the two on the country road?  Friends or acquaintances of some of the Apostles.  But not Apostles (with a capital A).  I believe they thought that if He had risen from the dead He would have shown Himself to them first.  Not to a woman with a sordid history.  Not to some acquaintances of theirs.  And their hearts grew hard.  They had totally forgotten what Jesus said about servanthood at the Last Supper. 
We think it could never happen to us.  We are believers (so were the Apostles).  We are faithful (as were the Apostles).  We love Jesus (as if they didn't).  It can happen in a flash of time.  One disappointment here.  One failure there.  We're still attending church and we're still looking just like Christians.  But our hearts have been hardened and if we were to be confronted with the news that Christ had appeared to someone else…we would surprise ourselves with our unbelief. 
King David who lived centuries before the Apostles said it best: "The sacrifices of God are a broken spirit; a broken and contrite heart, O God, you will not despise" (Psalm 51:17).  Guard your heart at all times.  But be especially mindful of your heart when things seem their worst. 
You don't get that from Matthew, Luke, or John.  Thank God Dollar General Mark decided to give us the no frills version of the Resurrection.  Guard your heart and hold on to your faith!  Mark wants you to know just how quickly you can lose it all.
* I know all about the controversy surrounding Mark 16:9-20. There is as much evidence for their inclusion in the Canon as not.
Please Note: We moderate all reader comments, usually within 24 hours of posting (longer on weekends). Please limit your comment to 300 words or less and ensure it addresses the content. Comments that contain a link (URL), an inordinate number of words in ALL CAPS, rude remarks directed at the author or other readers, or profanity/vulgarity will not be approved.