Thursday, April 23, 2015 @ 11:16 AM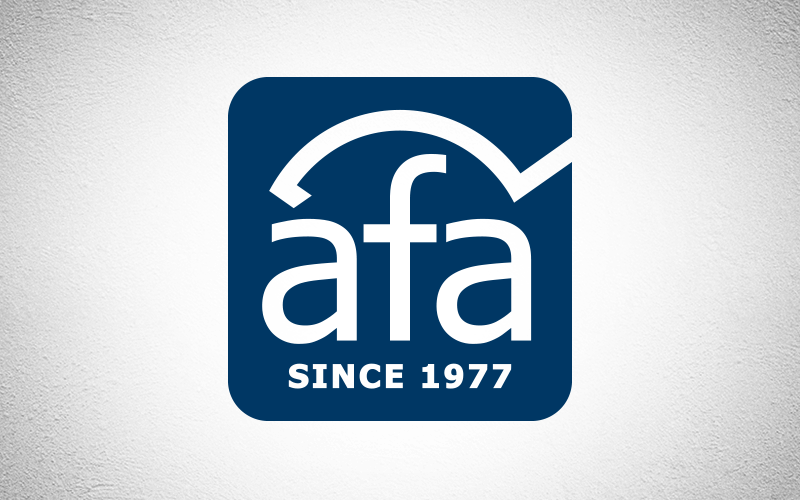 ATTENTION: Major social media outlets are finding ways to block the conservative/evangelical viewpoint. Click here for daily electronic delivery of The Stand's Daily Digest - the day's top blogs from AFA.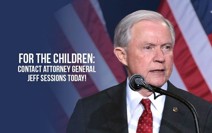 Attorney General Sessions needs to hear from you
In August, Judge Reed O'Connor of the Federal District Court for the Northern District of Texas blocked President Barack Obama's transgender bathroom directive. The Obama Administration appealed that decision to the Fifth Circuit in New Orleans. The good news is that, over the weekend, Attorney General Jeff Sessions' Department of Justice withdrew the appellate motion filed by the Obama administration. This means that Judge O'Connor's ruling will likely stand. This is a victory for our children's safety and the rule of law.
Thank Attorney General Sessions for this action to protect our children's privacy and safety.
Related to this radical attempt by the Obama administration is the retail chain Target's decision last April. Target announced it was allowing men who felt like women into female restrooms and changing facilities. Target's policy undermines the privacy and safety of women and children. Men don't belong in the same changing area as women. For this reason, AFA launched the #BoycottTarget campaign which has been immensely successful by garnering nearly 1.5 million signatures of individuals who will no longer be shopping at Target until they reverse this misguided policy.
This recent action by the Department of Justice sends a signal that policies like Target's should not be pushed on American families, much less America's children. The #BoycottTarget movement is making a difference. We must let Attorney General Sessions know that we appreciate his department's actions.
Thank Attorney General Sessions for this bold action to protect America's schoolchildren.
Your effort in signing this petition will not go unnoticed. We must speak up if we are going to protect our children.
TAKE ACTION
Thank Attorney General Jeff Sessions for withdrawing from President Obama's transgender bathroom directive.
MORE
Coming to work at AFA was an answer to prayer.  When my husband and I decided it was time for me to get back in the work force I had just come to know Christ.  I prayed so desperately that the Lord would place me in a Christian environment that would be both encouraging and strengthening.  Man did he deliver.  Over and over my coworkers have been both salt and light to me.
The result of being in this environment has given me a real sense of urgency concerning the Church.  Now, more than ever I believe the Church is in desperate need of mature Christians to step up to disciple new believers (i.e. baby Christians).   Brand new Christians know so little on how to walk with Christ.  Some come from backgrounds where multiple generations have been walking outside the will of God. The world's ways have been generationally engrained in their lives and the transition to Christianity is difficult to say the least.
It is the job of the faithful to help our new brothers and sisters in Christ.   Otherwise they will be like the seed that fell by the road and the birds came and ate it up or the seed that fell on rocky ground and the plant, because it didn't have deep roots, was scorched by the sun or even the seed that was choked out by the thorny weeds.  We have a role in new believer's life to help the seed that is planted in their heart to take root and produce a crop.  Let's evaluate our time and priorities to see if there is anything that we are allowing to keep us too busy to be salt and light to those who need us. 
Can we squeeze in time to do a weekly bible study with someone and explain what the scripture is trying to tell us and then pray with them so that they can hear and learn how to pray?  Can we give them tips on what we do daily to draw close to the Lord?  Can we share our favorite Christian artists, radio station or preacher that they can listen to?  We have to be more intentional when it comes to being our brother's keeper in the area of discipleship.
We also need to make sure we do not have unreasonable expectations for these newcomers.  Most of them have to have time for the Holy Spirit to reveal God's mind through scripture and this new thing (to them) called faith.  This can take a few months or it could take years.  They may still show a sin nature that is unpleasing to you and can even get on your nerves. For example they may be pessimistic, obnoxious, proud, boastful or quick to anger.  Please be patient with them.  Pray that the Lord will give you the words to speak to them every time you communicate with them.  Don't be quick to criticize their missteps.  You may be the only person they feel comfortable with or the Holy Spirit may be putting off his sweet scent and drawing them unto you. 
Once the word begins to take root the Holy Spirit begins the process of cleansing and conviction.  And this often becomes a season fraught with doubt and pain.   Remember, most of this is new to recent converts.  They will probably be discouraged.  It is extremely important that we are careful with what we say to them during this time.  We do not want to tell them to suck it up because everyone has problems.  Nor do we want to tell them, oh it's ok God understands, because that may give them the impression that it is ok to keep living in their sin while they are being called to holiness. And we definitely do not want to dismiss them or their feelings and cause them to feel like they are all alone in their walk.  All of these things could hurt their growth. 
When a new believer is going through a pruning season, we should acknowledge that the Lord is getting rid of the dead branches that are not bearing good fruit to make room for the healthy branches to flourish.  We should reference James 1:2 "My brethren, count it all joy when you fall into various trials."  This is encouraging and helps them understand that this is a great time in their walk and a time to rejoice in the Lord.  That God works through our trials is probably something new to them that needs explanation.  We should also let them know that during their Christian walk there will be many pruning seasons if we keep our eyes on the Lord and seek his will.
A few months ago I began praying that those around me would see me bear fruit through my actions.  I had heard the saying, 'be careful what you pray for' and this soon became reality.  It wasn't long after I started praying that I started going through trials. I did not understand what was going on.  I was passionate to know my Lord more intimately and had resolved to be completely honest with him but it seemed like as soon as I made this commitment and prayed to grow in my walk, my world began to crumble.   Everyday life became more difficult, frustrating, overwhelming.   There were many nights I would find myself on my knees crying and praying for the Lord to rescue me from my circumstances. Yet I was not seeing any improvements.   I was exhausted, brokenhearted and angry.  I would cry out,
God,  I did everything I knew to do…I submitted myself to you, I am in your word daily, I am praising and worshipping you more, especially when I am hurting but yet, where are you?"  You know I have deep rooted trust issues and now that I have given you all of my trust it feels like you have proven to be like everyone else in my life.  Why have you abandoned me? 
Then I would feel so horrible and beg him to forgive me for the disrespectful way I spoke to him. 
He is so good to us though.  Our Father loves us so much that he will continue to wrestle with us until we understand that He does not want us to stay in our sin.  I came across John 15 and it all became clear that he was answering my prayer. I had asked to be more fruitful so he was cutting off every branch that did not produce fruit and he was trimming and cleaning every branch that did produce fruit so that I could produce even more fruit.  How could I learn how to be more patient, kind, and longsuffering unless he allowed me to go through some hard things?  He was simply teaching me to lean on him more for joy and peace during these trials.   That revelation of God's word came at the perfect time.  And now I rejoice in the mist of my trials because I know that there is a plan and purpose for my life and I am being pruned and being prepared for that purpose.  I am becoming more fruitful.  And most importantly, my prayer that others would see me bear fruit is being answered!  Wow!
"My grace is sufficient for you, for my power is made perfect in weakness" (2 Corinthians 12:9)                        
Please Note: We moderate all reader comments, usually within 24 hours of posting (longer on weekends). Please limit your comment to 300 words or less and ensure it addresses the content. Comments that contain a link (URL), an inordinate number of words in ALL CAPS, rude remarks directed at the author or other readers, or profanity/vulgarity will not be approved.