Friday, April 3, 2015 @ 10:37 AM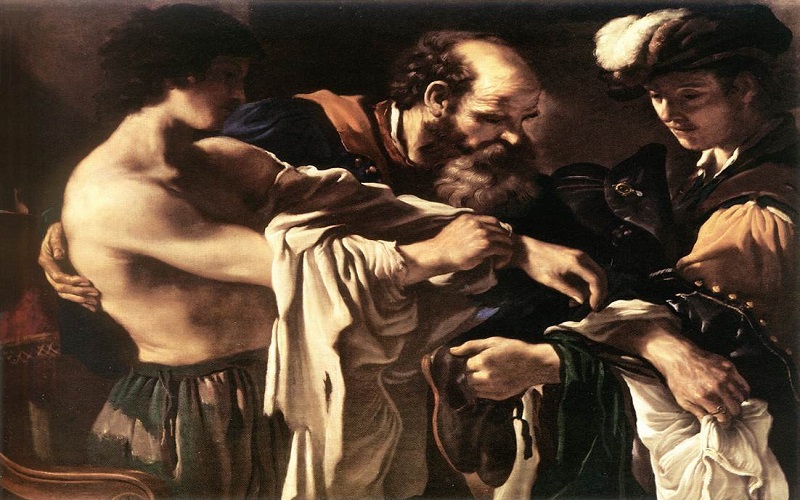 ATTENTION: Major social media outlets are finding ways to block the conservative/evangelical viewpoint. Click here for daily electronic delivery of The Stand's Daily Digest - the day's top blogs from AFA.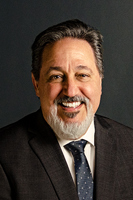 Ed Vitagliano
Executive Vice-President
MORE
What the death, burial and resurrection of Christ means to the believer is a subject that is overflowing with spiritual import. Ed Vitagliano, AFA executive vice president, explains in a three-part series their significance as it relates to the power of Easter in the life of the believer. 
This first installment discussed what it means to be born of the flesh, bound by sin yet freed through the blood of Christ. The second installment examined the believer's struggle with sin and what the power of Christ's death, burial and resurrection over personal sin actually means. This third and final installment explains the reality and meaning of new life in Christ and the role of the Holy Spirit in living a redeemed life. 
Transition to a new life
This isn't a mind game – it's real. God declares us dead, buried and raised with Christ. Like all positional truth, it is a legal, declarative reality issued from heaven. 
However, experientially we are all learning to live in this new position. 
Imagine a homeless man who has grown up on the streets of a big city. He did not know who his father was. His single mother was a crack addict and a prostitute who died when he was 6 years old. This homeless man is uneducated, has no life skills and no social skills. He has lived by his wits – panhandling or stealing – and drowning his misery with alcohol. He is sickly in body, cruel in heart. He lives under a railroad bridge, in filthy clothes, with all his belongings in an old grocery cart. This is his life. 
When he is 30 years old, a rich man pulls up in a limousine under the bridge. He gets out of the vehicle and walks up to the homeless man and says: "I want to give you a new life. I will take you away from here and you will live with me in a mansion. I will adopt you as my son. Everything I have will be made available to you. I will teach you to be the son of a wealthy man and I will train you to work in my business one day. What do you say to this?"
 The moment the homeless man accepts this offer – the moment he leaves the bridge and gets into that limousine – he has left his old life behind and entered a new life. He is no longer a homeless man but the son of a wealthy father.
 This new man is cleaned and sobered up. He is fed well, taken to a doctor to get healthy and taught to exercise. He is instructed in life skills and social skills; he is educated. He is taught everything necessary to be the rich man's son. 
Yet he has an old life. The old memories and impulses and habits – an entire pattern of life – remain inside the new man. Those old things might still beckon to him; when things get difficult as he learns to be someone different, he might even be tempted to return to the bridge and his old ways. But while it might seem to him that there are two of him at war within, he is a single individual transitioning from an old way of life into a new. 
This old life – what we sometimes call the flesh – is what Paul says was crucified with Christ "so that we would no longer be slaves to sin." If we truly live as disciples of Christ and obey His word and are led by the Holy Spirit, the new man within becomes stronger and more stable and more permanent. The old man becomes weaker and more ghost-like, like faded memories. 
Power of the Spirit
Faith plays a key role here. We learn what God has declared about us and we must believe it. It is true: My old life died with Christ and was buried. I am now free to live a new life. 
The once homeless man now is the son of a wealthy man. It is a fact, even if he remembers what it was like to rummage through garbage cans to eat scraps of discarded food. He now has access to unlimited funds, even if he remembers what it was like to beg for coins from passersby. He now lives in a beautiful mansion, even if he remembers what it was like to shiver in the freezing cold under a concrete bridge. 
Like everything else in Scripture, we must accept by faith what God declares about us – and then faith must be turned into action. The old life must be destroyed so the new life can flourish. 
As Paul says in Romans 8:12-13, "So then, brethren, we are under obligation, not to the flesh, to live according to the flesh – for if you are living according to the flesh, you must die; but if by the Spirit you are putting to death the deeds of the body, you will live." 
How can the same Paul who complained of moral defeat in Romans 7 now say we are no longer "under obligation … to live according to the flesh"? Because Paul understood that the resurrected Christ had forgiven him and transformed him into a new man – filled with the power of God through the Holy Spirit. 
It is not by human determination that we obey God, but "by the Spirit" we put to death the old life and live as a new man. This brings the whole process full circle. 
We once were mere flesh; now we are spirit, operating in the power of the Spirit.
Paul says: "[Y]ou are not in the flesh but in the Spirit, if indeed the Spirit of God dwells in you" (Romans 8:9). 
We rejoice that Easter celebrates the power of the cross and resurrection in rending human history in two; but at Easter we also celebrate the power of the cross and resurrection as it splits our own individual lives in two. We each had an old life before Christ came – a life lived in the weakness of the flesh toward God; and now we have newness of life – a life lived in the power of the Spirit. 
As Paul says in Ephesians 4:22-24, "that, in reference to your former manner of life, you lay aside the old self, which is being corrupted in accordance with the lusts of deceit, and that you be renewed in the spirit of your mind, and put on the new self, which in the likeness of God has been created in righteousness and holiness of the truth." 
With the apostle we likewise say, "Thanks be to God through Jesus Christ our Lord!"
Please Note: We moderate all reader comments, usually within 24 hours of posting (longer on weekends). Please limit your comment to 300 words or less and ensure it addresses the content. Comments that contain a link (URL), an inordinate number of words in ALL CAPS, rude remarks directed at the author or other readers, or profanity/vulgarity will not be approved.