Friday, April 3, 2015 @ 9:22 AM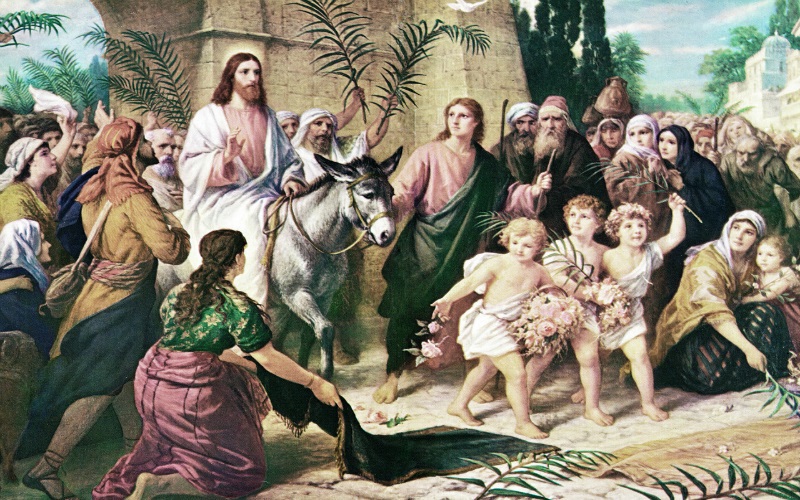 ATTENTION: Major social media outlets are finding ways to block the conservative/evangelical viewpoint. Click here for daily electronic delivery of The Stand's Daily Digest - the day's top blogs from AFA.
Jim Shempert
One Million Dads
MORE
It's Easter week.  As Christians, this is our week.  The day that we all look forward to.  But what are we looking forward to?  Do you know what you are celebrating?  Do you know why this time of year is so important?  Are you as concerned with remembering the sacrifice of Christ, as you are about looking good Sunday morning?  Have you spent as much or anytime in prayer being thankful that this Sunday means your reconciliation to God?  If someone didn't know you, would they think that you were celebrating eggs, bunnies, and a new tie or celebrating the resurrection of your Savior?
Do you know what Easter means?  Do you know the Easter story? " Well, sure I do," you say.  I am not asking if you know the facts involved, or the narrative that you have been taught all your life.  My question to you Christian, is, do you know WHY we celebrate Easter?  Do you know this man named Jesus?  Do you know why his sacrifice was important?  Do you know that He did it all for you?  That if you were the only one that would accept Him, that He would do it just for you?  Do you know that His was the only sacrifice that would be acceptable to God because He was the only One righteous among us? 
Pretty heavy questions.  At this time of year though, I think those are the questions that we have to ask ourselves.  Sure, it's ok to buy that new dress or suit and tie.  It's fine to buy your kids chocolate bunnies and hide Easter eggs.  What's more important in the long run though, is to hide the true message of Easter in their hearts.  Teach them the true meaning of Easter. 
So what is the true meaning of Easter?  Sacrifice.  That is Easter summed up in one word.  Easter was the sacrifice of a perfect Lamb to cover the sins of many. 
Most know that in the Jewish temple days, during Passover, a family would sacrifice a spotless male lamb, as a blood sacrifice for the sins of their family.  The problem with that though is that we are a sinful people.   We are in constant rebellion against God.  So, the next year the same family would bring a different spotless lamb, to be sacrificed again for their sins.  The problem was that the little lamb was not enough to satiate our sins.  Though the lamb was perfect, it was not enough to cover our many many sins because we would commit them again and again. 
"But God,  who is rich in mercy, because of His great love with which He loved us, even when we were dead in trespasses, made us alive together with Christ (by grace you have been saved). 
Even a reserved Methodist such as myself wants to shout at that!  While you were DEAD in your trespasses, or as an old pastor friend of mine says, "While you were sinning and liking it, Christ died for you!"
"All you Christians talk about is Christ dying.  What's the point in that?  I thought you were about life to the full or whatever."   I've had that conversation a couple of times.  Let me say something that may cause a few of you some heartburn.  And please, read to the end before you call me a heretic and setup a pyre. 
Jesus was not a Christian.  He was a Jew.  He was raised in Jewish traditions.  He worshiped in a synagogues.  He celebrated all the festivals.  He read the Torah.    He would have read from Leviticus 17:11 which states, "For the life of the flesh is in the blood, and I have given it to you upon the altar to make atonement for your souls; for it is the blood that makes atonement for the soul."  
To the Jews of His day, this would not have been open to interpretation.  In their line of thinking, if one did not atone with blood, then their sins were still upon them.  Modern Christians can barely make it to church on time.  Jews of this day made the trip to Jerusalem every year to offer their sacrifice so that they could be returned to a relationship with God. 
Again though, those little lambs, pigeons, goats, or whatever else that could be afforded to sacrifice were not enough.  Their blood was but a covering of those sins.  Not a cleansing. 
Jews had been promised a Savior, after all, the men that God had sent had failed to change the people.  God's plan always wins.  In the end, His Will shall be done.  So as Jesus entered Jerusalem on the first Palm Sunday, the Jews there couldn't help but remember Zechariah 9:9, "Rejoice greatly, O Daughter of Zion! Shout, Daughter of Jerusalem! See, your king comes to you, righteous and having salvation, gentle and riding on a donkey, on a colt, the foal of a donkey."
Here is the One we have been promised!  He is going to command Israel and be her King.  He will reign over God's people.  And His kingdom shall never end!  That Friday, Jesus, after being beaten almost to death, was nailed to a cross on Cavalry's Hill, and by His on volition died there.  But not before crying out, "IT IS FINISHED!!"
Wait, where did all you palm frond waving people go?  Where is the crowd that shouted "Hosanna!?"  No doubt, the conversation popped up, "Well, I guess He wasn't the One." 
You see, the glory of the Gospel, is that He was the One.  No, he did not come to be King over Israel.  He came to be King over all the world.  His sacrifice was God's best effort to show us that He loves us.   As I have said in all my articles, I have a small daughter.  I will do pretty much anything for you.  But if you ask me for the life of my daughter, something unkind and unloving will soon happen.  You see, she is my princess. When I look at her, I see everything that is good about this world.  Not because she is perfect, but because she is mine. 
That is the same way God saw Jesus.  He was perfect.  He was flawless.  He had committed no sin. He was His.  And yet the only way that God could restore us to Him was by sacrificing His own precious Son.  He made the choice that He loved us enough, that He would restore us to Him, by allowing the death of His own Son.  Many scoffers walked to Jesus and said, "Why don't you come down?"  "Why don't you save yourself?"
Being the sinful beggar that I am, I am so thankful that God chose to allow Christ to pay for our sins.  That is the only way that I am allowed to be called a child of God.  He took my place.  He bore my sin.  He carried my cross.  All to say that I love you. 
No strings.  No force.  Christ says I love you, but you have to decide to love Me.  If you do, you didn't earn it, it was given. 
Since life was freely given to you, Colossians 3:1 must become your marching orders:
If then you were raised with Christ, seek those things which are above, where Christ is, sitting at the right hand of God.  Set your mind on things above, not on things on the earth. For you died, and your life is hidden with Christ in God.  When Christ who is our life appears, then you also will appear with Him in glory.
From conversion to your death, your goal, mission, whatever word motivates you to do it, is to bring the message of Jesus Christ to the world.  It will not be easy.  It will not be popular.  It will be uncomfortable.  You will lose friends. 
Remember though, Christ was abandoned by everyone, including His father, so that you could be in a relationship with Him.  What's your excuse?
Please Note: We moderate all reader comments, usually within 24 hours of posting (longer on weekends). Please limit your comment to 300 words or less and ensure it addresses the content. Comments that contain a link (URL), an inordinate number of words in ALL CAPS, rude remarks directed at the author or other readers, or profanity/vulgarity will not be approved.