Saturday, May 16, 2015 @ 10:31 AM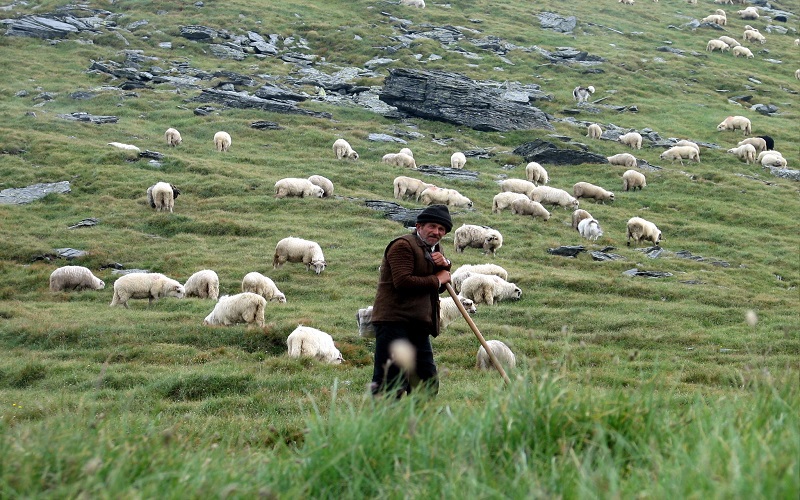 ATTENTION: Major social media outlets are finding ways to block the conservative/evangelical viewpoint. Click here for daily electronic delivery of The Stand's Daily Digest - the day's top blogs from AFA.
Jim Shempert
One Million Dads
MORE
Last week a report came out which indicated that America is becoming a more secular nation.  All the mainstream media outlets shouted it from the rooftops with the temperament of a 7-year-old child saying, "See!"  Many of the anti-Christian sites were more than happy to point out that Christianity is losing its influence.  So, being a numbers guy, it's always helpful to have actual facts.  Here are the numbers: the great celebration of the anti-Christian legions were celebrating a decline from 78 percent to 70 percent. 
BREAK OUT THE FIREWORKS!  CHRISTIANITY IS DEAD IN AMERICA!  WE ARE SO ENLIGHTENED NOW!   I have said in a previous blog, that I think that statistic to be wrong anyway.  America is nowhere near 70% Christian.  If it were, abortion would be outlawed, porn wouldn't be pumped into our home televisions every day, and the persecution of professing Christians would not be allowed. 
Taking an analytical approach though, why the celebration?  Why does the media that is devoutly opposed to Christianity take so much time in covering this report?  How does it affect them?  What happened to the whole 'live and let live idea'?  It's simple.  Those who are opposed to Christianity never meant to live and let live.  Of course, that is what they say publicly.  You can't say that your hope is to outlaw Christianity.  Or, that you hope to re-educate Christians.  That your goal is to not allow any mention of God in schools, even if it is just the student reading a Bible during free time.  You must start subtly.  You must make certain things equal with others.  The idea of good and evil must be skewed into a whole conglomeration of gray area.  Then you must elect political leaders who either a) have no moral compass or b) care only about being reelected and have them parrot your beliefs. 
In the county I grew up in, there were three school systems:  North, City, and South.  I went to South, but the story revolves around the North school system.  Being in the Bible belt, after the Pledge of Allegiance, there was always a short prayer.  Not an altar call mind you, but a short prayer for all the students over the intercom.  There were no calls to accept Christ, Muhammad, Buddha, or anyone else as your Savior.  It usually lasted less than 60 seconds and the school day commenced.  Then one day, all that stopped.  One family complained.  Out of three school districts ONE family complained.  Some say the family was a plant, some say they were rabidly atheist, some just say they were trouble makers.  Of course, outside groups came in with big money, and a little school system in north Mississippi rolled over and played dead.   All prayer was stopped to accommodate one family and their lawyers.  It was at that point and ever since that I have known that I was a conservative.  Don't want to believe?  That's your choice.  But when your school system is over 98% Christian and you allow one agitator to infringe on the rights of everyone else, the definition one can come up, can only be tyranny.  That was 20 years ago.  Look how far we have come. 
No amount of public awareness, no prayer bracelets, and no t-shirt slogans can stop evil from winning when good people do nothing.  Edmund Burke said, "The only thing necessary for the triumph of evil is for good men to do nothing."  Being outraged on Facebook does little for the national good.  It's great that you sit behind a keyboard and vent every day to friends who are like minded as you.  But it doesn't change anything.  Christians like to play the persecution card, but what the Church is missing is ACTION!  Get out of your pews and do something!  Get involved.  Find out how to contact your congressmen.  Put them on your speed dial!  THEY WORK FOR YOU!  When they do something you don't like, let them know!!  THEY WORK FOR YOU!  And please, please, please, please don't vote in the same person over and over and over expecting a different result.  Einstein said, "Insanity: doing the same thing over and over again and expecting different results."  Nothing says that being a congressman or congresswoman for 30 years is guaranteed.  Personally, in light of happenings in my own state, I think there should be STRICT rules in place dealing with term limits.  Find out if your representative represents you before you vote for them.  Nothing makes me laugh to myself more during an election season than seeing all the politicians pour into churches and then after they are elected you never see them again until the next election cycle. If you are going to call yourself a "Christian," be one.
Christ said in Matthew 10:16, "I am sending you out like sheep among wolves. Therefore be as shrewd as snakes and as innocent as doves."  According to Merriam-Webster, being shrewd has nothing to do with "not judging" but everything to do with making sharp decisions.   America is not 70% Christian.  But whatever the percentage actually is, it's time for that remnant to stand up and make its voice heard.  Each day that passes, living a devoted biblical life gets a day closer to being outlawed.  Scoffers will call this extreme.  Being an extreme Christian is something I am proud of.  I base my worldview on the Bible.  That includes the people I vote for and the causes that I support.  The difference between me and the world is that my faith is central to my life.  I live for Christ.  Even when I fail Him, which I do every day, I am a representative of Him.  I am a representative of His miraculous life-changing saving grace.  If it costs me my life to proclaim Him, it's worth it. 
He already gave His life for me. 
You adulterous people, don't you know that friendship with the world means enmity against God? Therefore, anyone who chooses to be a friend of the world becomes an enemy of God.  James 4:4
Please Note: We moderate all reader comments, usually within 24 hours of posting (longer on weekends). Please limit your comment to 300 words or less and ensure it addresses the content. Comments that contain a link (URL), an inordinate number of words in ALL CAPS, rude remarks directed at the author or other readers, or profanity/vulgarity will not be approved.