Tuesday, May 26, 2015 @ 11:11 AM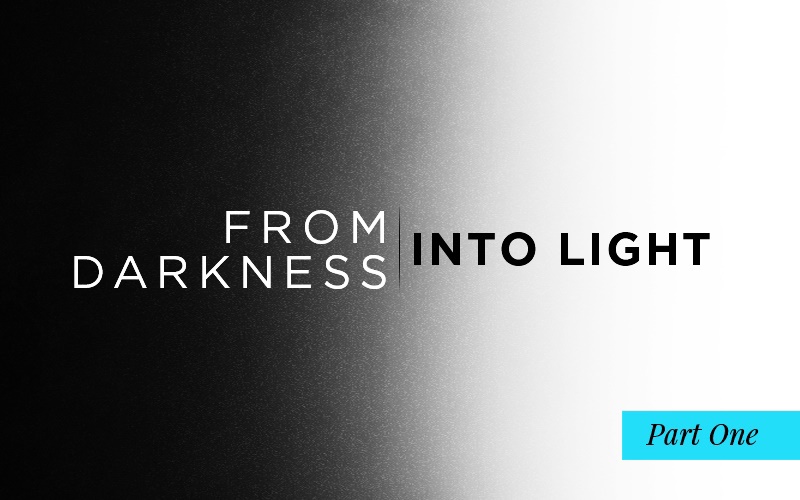 ATTENTION: Major social media outlets are finding ways to block the conservative/evangelical viewpoint. Click here for daily electronic delivery of The Stand's Daily Digest - the day's top blogs from AFA.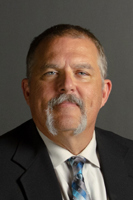 Dr. Ray Rooney, Jr.
Digital Media Editor
MORE
From Darkness into Light Part 1
Dark
 "And this is the judgment: the light has come into the world, and people loved the darkness rather than the light because their deeds were evil" (John 3:19).
Why do you suppose that all three synoptic gospels tell us that for about three hours darkness fell in the middle of the day as Jesus approached death on the Cross? 
I believe it clearly relates to His own statement about judgment and the world loving darkness rather than light cited above.  Darkness, death, and sin all seem to fit together like pieces in a jigsaw puzzle.  You really can't have one without the others.  But, oh, how this world wants you to think that you can!
The more things change, the more they stay the same.
Today, people mistake discovery, technology, and the advancement of knowledge with improvement.  The later the version/model the better it must be, right?  Sometimes.  But certainly not all the time. 
Darkness has accompanied humanity step for step on the pathway of progress.  And it always will until the unveiling of the New Heaven and the New Earth.  Sometimes even Christians forget that even after the millennial reign of Christ on earth there will be enough darkness left that yet another end-of days type battle will be fought (Revelation 20:7-10). 
If you read the Old Testament and, in particular, the prophets, you can see that each of them followed a similar pattern.  First, they identified sin and broadcast it before the nation.  It was liked and appreciated then about as much as it is now.  Second, they called the nation to repentance.  Again, with no success.  Finally, they went into what I call the "keep-the-faith" mode urging the remnant not to despair or abandon God even though they would soon be enveloped by darkness.
Phase three (keep-the-faith) is where I believe we are as a nation now.  Those who have consistently identified sin (abortion, divorce, adultery, homosexuality, etc.) have been ignored and ridiculed.  Abortion has been declared a legal "right," divorce is daily declared no one's fault, faithfulness in marriage is almost considered an eccentricity, and homosexuality seems poised to receive governmental endorsement.  Calls to repentance are no longer simply ignored.  They are attacked.
We are barreling towards our own "Babylonian Captivity."  And there is no way to stop it now. 
No, I haven't forgotten 2 Chronicles 7:14.  But let's get a little context and perspective on that passage shall we? 
Solomon's Temple has at long last been completed!  God has sent fire from Heaven to consume the dedicatory sacrifices.  The people have bowed to the ground in worship acknowledging both the goodness and love of God (7:3).  A service of consecration was held followed by a seven day feast.  Afterwards, God appeared to Solomon to give him advice.  Read carefully the opening statements of God's oratory to Solomon which includes the vaunted 7:14.
I have heard your prayer and have chosen this place for myself as a house of sacrifice. When I shut up the heavens so that there is no rain, or command the locust to devour the land, or send pestilence among my people, if my people who are called by my name humble themselves, and pray and seek my face and turn from their wicked ways, then I will hear from heaven and will forgive their sin and heal their land.
Who initiated the drought?  Who commanded the locusts?  Who sent the pestilence?  That's right, God did.  Why?  Don't you think it has something to do with "their wicked ways" in the following statement? 
Don't forget: this is all in the context of Solomon's Temple being completed!  And God Himself said that He had "chosen this place for myself as a house of sacrifice" (7:12).  Apparently, God saw a time in the future when the "house of sacrifice" would be minimized, trivialized, and even used for the concealment of sinful acts (read Ezekiel chapters 8-11). 
We have a lot of people quoting 2 Chronicles 7:14 who aren't seeing the "their wicked ways" part of the verse.  They think "their" refers to the God haters.  That if we would all just ask God to forgive "them" He would begin the process of restoration.  But "their wicked ways" references "my people who are called by my name"! 
What I am saying is that we have a lot of sincere churchgoers using this verse (mistakenly so) as a shield for their own sin. 
You want me to spell it out?
We've turned God's house of sacrifice (the Church) into a brothel of acceptance.  The American Church has embraced cultural trends instead of doing the painful work (sacrifice) of shaping them.  It has shrugged off more than four decades of abortion.  It accommodates the unrepented sin of divorce.  It has exchanged the admonition to "be holy in all your conduct" (1 Peter 1:15) for the thirst of cultural relevance.  Pastors have been changed into CEO's abandoning the responsibility to prepare their flocks for the inevitable face to face meeting with the King of kings (according to George Barna the 5 factors that pastors turn to when describing successful ministry are "Attendance, giving, number of programs, numbers of staff, and square footage"). 
No wonder America isn't listening to the Church about the dire consequences of legitimizing and embracing homosexuality and gay marriage.  And dire they will be.
Darkness is coming.  And there is no way to stop it because "my people" aren't humbling themselves or turning from their wicked ways of accommodation (Revelation 2:18-29).  They have bought the evil lie that love equals acceptance.  They are blind to the reality that if that were so it would completely invalidate John 3:16!  It was precisely because God did not accept the world or the people in it that "he gave his only son…"  Had He accepted people the way they were He would not have sent His Son to die on the Cross.  Period.
Something to bear in mind is this: "I form light and create darkness, I make well-being and create calamity, I am the Lord, who does all these things" (Isaiah 45:7).  Darkness is not the overwhelming and subjugation of light.  Though it may look like evil is triumphing the good word is that darkness is merely a tool in the hand of God.  Remember David's promise in the 23rd Psalm that as the faithful walk through that dark and terrifying valley "you are with me."  Or, Christ's assurance that even though the fears and horrors of worldliness would continue to be a big part of His disciples lives "take heart, I have overcome the world" (John 16:33).
 (Be on the lookout for Part 2!)
Please Note: We moderate all reader comments, usually within 24 hours of posting (longer on weekends). Please limit your comment to 300 words or less and ensure it addresses the content. Comments that contain a link (URL), an inordinate number of words in ALL CAPS, rude remarks directed at the author or other readers, or profanity/vulgarity will not be approved.