Wednesday, June 17, 2015 @ 9:05 AM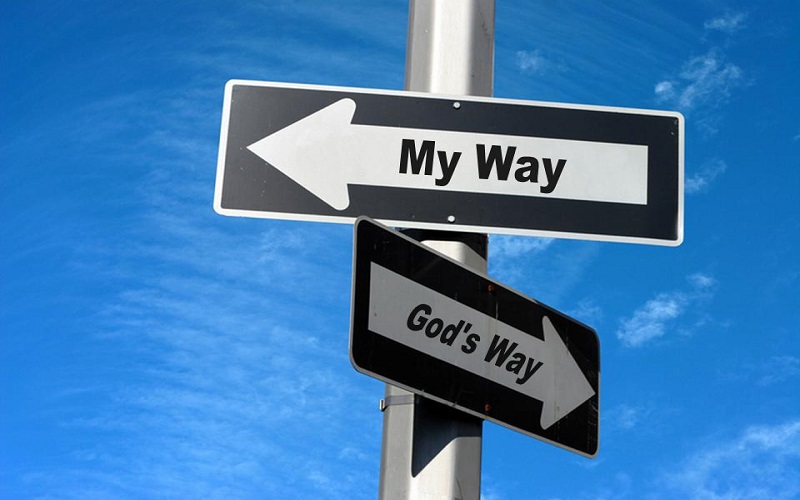 ATTENTION: Major social media outlets are finding ways to block the conservative/evangelical viewpoint. Click here for daily electronic delivery of The Stand's Daily Digest - the day's top blogs from AFA.
Jim Shempert
One Million Dads
MORE
I remember when I was a child, the answer I hated to get most was:  "Because I said so!"  It left no room for negotiation. It was the end of the conversation.  Why?  One, because the person who was telling me that usually was mom or dad.  I was taught respect for them from an early age.  Sometimes respect was deserved and not given, and that's when punishment came in. 
In American society today, we are having a great discussion of what is and what is not.  A once simple fact about what race you belong to (and for those of you reading, you can tell by my pale complexion that my people came from Northern Ireland) is now up for interpretation, identification, and personal decision.  Something as simple as if you are male or female is now up for discussion.  Only in the last few years, has that even been thought of as acceptable.  What has changed? 
Nothing really.  Man has always been sinful.  We have always thought we knew better than God.  We have always tried to impose our will on this world.  In short, we have always thought we were just as good as God.  That's where the root of sin started first: 
Now the serpent was craftier than any of the wild animals the Lord God had made. He said to the woman, "Did God really say, 'You must not eat from any tree in the garden'?"  The woman said to the serpent, "We may eat fruit from the trees in the garden, but God did say, 'You must not eat fruit from the tree that is in the middle of the garden, and you must not touch it, or you will die.'"  "You will not certainly die," the serpent said to the woman. "For God knows that when you eat from it, your eyes will be opened, and you will be like God, knowing good and evil." (Genesis 3:1-4)
So there it is!  Just do this, and you can be like God!  Buy these clothes, and you can be like God.  Amass all the wealth you can, and you will be like God.  Own this house, and you can be like God.  See, sin is a disease.  Sin is also a liar.  You are promised continually that you will have control.  Just do this, and you will be in charge.  Forget everything that you have ever known.  Forget the wisdom of ages.  God doesn't know what He's talking about.  He just doesn't want you to be equal with Him. 
Not quite.  God knows that you can't be like Him.  In the light of eternity, you are a speck.  Your 70 – 90 years on earth, is like a blink of an eye.  The God I believe is described thusly:
Who has measured the waters in the hollow of his hand, or with the breadth of his hand marked off the heavens?  Who has held the dust of the earth in a basket, or weighed the mountains on the scales and the hills in a balance?  Who can fathom the Spirit of the Lord, or instruct the Lord as his counselor?   Whom did the Lord consult to enlighten him, and who taught him the right way?  Who was it that taught him knowledge, or showed him the path of understanding?  Surely the nations are like a drop in a bucket; they are regarded as dust on the scales; he weighs the islands as though they were fine dust.   Lebanon is not sufficient for altar fires, nor its animals enough for burnt offerings. Before him all the nations are as nothing; they are regarded by him as worthless and less than nothing.  (Isaiah 40:12-17)
Man is not equal with God.  In fact, we can't even be trusted not to  take the fruit off of one tree out of an entire garden.  We are in constant rebellion to God.  Everything about us is sinful.  That's where some churches get it wrong today.  There is no end game to sanctification.  You never graduate from the school of Grace.  There is no end to His Grace, precisely because, if there was, even the staunchest Christian would have met and exceeded that limit. 
An argument often thrown in the faces of natural marriage supporters is that "You are on the wrong side of history." 
Christian, hear me say something.  It is far more important for you to be on the right side of God, than the right side of history.  If you believe what the Bible says, you know that one day, our concept of human history will come to an end.  If you wish to compromise the Word of God for social acceptance, you need to know what Jesus thought of that:   
"Whoever acknowledges me before others, I will also acknowledge before my Father in heaven.  But whoever disowns me before others, I will disown before my Father in heaven.  "Do not suppose that I have come to bring peace to the earth. I did not come to bring peace, but a sword. For I have come to turn ''a man against his father, a daughter against her mother, a daughter-in-law against her mother-in-law—a man's enemies will be the members of his own household.'  "Anyone who loves their father or mother more than me is not worthy of me; anyone who loves their son or daughter more than me is not worthy of me. Whoever does not take up their cross and follow me is not worthy of me. (Matthew 10:32-38)
I'm not saying go throw momma over a cliff.  What I am saying is that your relationship with Jesus Christ must trump all others.  If it doesn't then you may need to do some personal inventory. 
Man says, "The definition of sin changes. You must adapt to the times."  God says, "For I, the Lord, do not change..."  It then becomes a question of who is in control, as to who can define sin.
Me personally, I am the worst of the worst sinners, saved by the grace of God, through the sacrifice of His Son Jesus Christ. As I understand it, it is my job to tell the world this message.  Because Jesus said so. 
Please Note: We moderate all reader comments, usually within 24 hours of posting (longer on weekends). Please limit your comment to 300 words or less and ensure it addresses the content. Comments that contain a link (URL), an inordinate number of words in ALL CAPS, rude remarks directed at the author or other readers, or profanity/vulgarity will not be approved.