Tuesday, June 30, 2015 @ 09:39 AM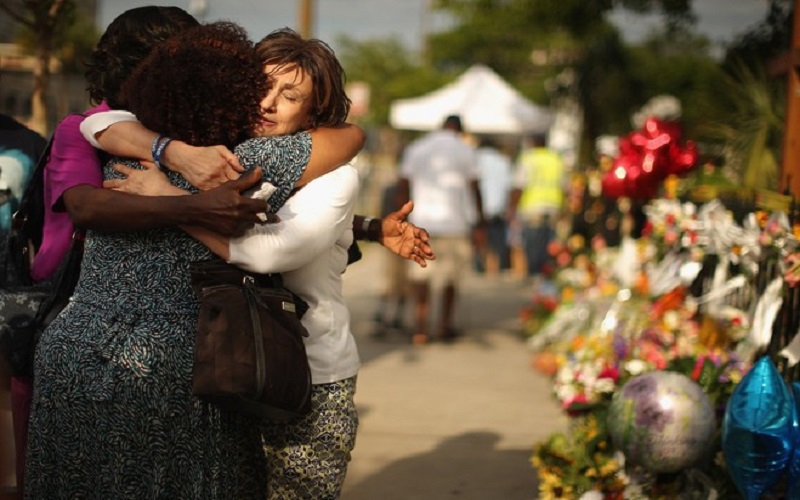 ATTENTION: Major social media outlets are finding ways to block the conservative/evangelical viewpoint. Click here for daily electronic delivery of The Stand's Daily Digest - the day's top blogs from AFA.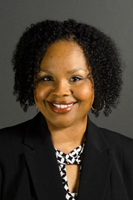 Meeke Addison
Asst. Dir. Special Initiatives/Radio Host
MORE
This week Stacey Patton, author and a senior enterprise reporter for the Chronicle of Higher Education, essentially told the families of the nine black Christians murdered inside Emanuel AME Church in Charleston, SC that their grief isn't black enough.  Her Washington Post piece, "Black America should stop forgiving white racists," may be one of the most offensive and disrespectful responses I've read.  Patton accuses the families of the Emmanuel Nine of forgiving too quickly, calling their response and responses like it "a desperate preemptive move to try to prevent more white harm to black persons."
I can only hope these families never read what she wrote.
Certainly I'm not the only person who sat stunned as I watched dignified, hurting people respond quickly and sincerely with forgiveness.  We're talking about a group of people that was and is still in shock and probably asking God, "Why?" Yet somehow they managed to utter words that have confounded a nation: "I forgive you."
Rather than simply admit she doesn't understand forgiveness, Stacey Patton essentially attacks people who are already victims.  Patton, along with the rest of the world, witnessed Christianity lived out. Unfortunately, it's so rarely displayed even by those who profess to be Christians that when we see it, it's a little unbelievable.  In defense of the grieving black Christians in Charleston I'd like to say, your grief was and is enough. Your choosing to forgive doesn't mean your loss is insignificant.
For Stacey Patton and others like her who are tempted to minimize Christian suffering because we choose to forgive, there are a few things you must know and hopefully understand about Christian forgiveness.
It's most difficult to understand forgiveness when one is still dead in one's sins.
Christians forgive because we have been forgiven. This doesn't make sense outside of the context of Jesus Christ as one's Savior. Not to further cloud the discussion with biblical references, but to truly understand how Christians function, one must understand the Book by which we live.  As Christians, our deepest understanding of forgiveness comes from the forgiveness we ourselves have received. When we consider that we were enemies of God and in Christ He forgave us (a forgiveness we could not earn), we realize we are hypocrites to withhold forgiveness for offenses that are incomparable to being at war with God. Also, Jesus teaches us that we must forgive; for the Christian it is not an option. (Matthew 6: 14, 15)
Forgiveness doesn't mean the offender is absolved.
In her op-ed, Stacey Patton writes that the grieving victims' "parade of forgiveness is disconcerting to say the least."  If forgiveness meant there was no offense, then forgiveness would be unnecessary. If my grieving brothers and sisters in Charleston had said to Dylann Roof that what he did was acceptable or that he was free of guilt, then I'd feel unsettled as well. On the contrary, forgiveness doesn't mean, your offender is okay. Forgiveness is in part the admission that there is offense. It is also a public acknowledgement that as Christians we trust God to take care of us … and our offenders. When Felecia Sanders, who survived the Emanuel attack because her son, Tywanza, died in her place, said to Dylann Roof, "May God have mercy on you," she demonstrated a real understanding of the weight of God's justice.  The grieving mother followed in the footsteps of the Bible's first recorded martyr, Stephen. While being stoned to death, he cried out to God, "Lord, do not charge them with this sin." (Acts 7:60) Christians rightly understand that God's justice is eternal. As such it far outweighs man's justice.
Forgiveness does not humanize us.
"Even in a slaughter of innocents, black people have to fight to have their humanity recognized," Patton writes. She continues, "Forgiveness has become a requirement for those enduring the realities of black death in America. Black families are expected to grieve as a public spectacle, to offer comfort, redemption, and a pathway to a new day."
What an indulgent assertion! One might be tempted to believe that only black people suffer tragic loss in this country. One might be tempted to think that evil only visits oppressed black communities. Columbine, anyone? Or Sandy Hook? What about Aurora, Colorado?
Black victims are not the only victims who suffer publicly in America. When tragedies rock entire communities, and in some way an entire nation, the world watches. Reporters and media personalities alike ask the same question: "Can you or will you forgive?" Why? Because it has long been understood that forgiveness is an important step in the healing process. The grieving families in Charleston shock onlookers because we're in a time where the collective cry is for lawlessness. We are thirsty for outrage and demonstrations. But when the love of Christ quells the fires of hate, there is disappointment. When the perpetually angry find themselves most comforted by rage, forgiveness is "disconcerting."
Contrary to Ms. Patton's perception, forgiveness actually dehumanizes the Christian. When in the midst of unspeakable suffering we forgive the people who caused that suffering, we demonstrate that we have been born again. Even the English poet Alexander Pope wrote, "To err is human; to forgive, divine."  Forgiveness doesn't come naturally to humanity. It's a character trait of one who no longer lives according to his own desires.  (Galatians 5:19-24)
Forgiveness requires more strength and courage than does burning down the community in which you live.
Maybe Stacey Patton reads the Bible; maybe she doesn't. But just to be clear, forgiveness is not a political position. On the contrary, it is the practiced posture of the forgiven.
Patton writes, "Historically, black churches have nurtured the politics of forgiveness so that black people can anticipate divine justice and liberation in the next life." Black Christians do anticipate divine justice, but it's not necessarily justice against any one person.  No, we anticipate the justice of God against all wickedness, evil, and sin. Many people don't realize that injustice in all its forms is sin at its core. Just because Christians choose to leave room for God's vengeance doesn't mean we're weak.  We adhere to no fairy tale when we choose to "not be overcome by evil, but [to] overcome evil with good." (Romans 12:17-21) Try to imagine the great strength required of Christians who are fully capable of defending themselves, yet choose not to. We feel the same rage as anyone else.  We hurt. We battle bitterness. But ultimately, we are comforted by our hope in the God who made us and each of those emotions. Again, for lovers of lawlessness, this is mindboggling. 
No one can demand forgiveness.
Both asking to be forgiven and forgiving require humility. When one makes demands, humility is not usually present. Admittedly, Jesus commands Christians to forgive just as he commands us not to judge. Remarkably, though, the very people who understand so much about the Christian limits of judging know so little about our strong commands to forgive. Don't be surprised that Christians read the entire Book… not just the parts we like. If blacks, specifically black Christians, are held to an incredibly high standard, that's because we are held to the standard of Jesus Christ. Being a Christian is not always convenient, but it should be consistent. We withhold condemning people to Hell because we're Christians. We speak out against injustice because we're Christians. We forgive because we're Christians. No one can demand that of us; it's our reasonable response to the One who has forgiven us. Forgiveness is not the burden of blacks in America. Forgiveness is the burden of Christian believers everywhere. (Ephesians 4:31-32 NIV) 
It's insensitive and disrespectful for Stacey Patton to express this type of public disappointment over the way the families of the Emanuel Nine have chosen to grieve. Ms. Patton's position appears to be that because these hurting people chose not to flip police cruisers or call for Charleston citizens to "burn this b- down" they didn't grieve black enough. How absurd! How offensive!  Stacey Patton and people like her make it nearly impossible for blacks in America to live dynamic lives. Seemingly, Ms. Patton would be more comfortable with the static response of helpless victim, void of any communication except that of violence and destruction. Thank God the Christians in Charleston responded with neither.
Christian forgiveness thinks nothing of "white atonement." Neither is it "cheapened" by how quickly it is extended.  My brothers and sisters in Charleston did not mask their suffering in an attempt to gain white acceptance. They clearly displayed their grief. They also clearly displayed a firm understanding of God's justice. Dylann Roof will have to pay for what he did — our nation's laws will see to that. For the Christian, though, the bigger question is what happens to Dylann on the other side of this life?  Dylann Roof and the terrorists before him face a far worse fate when left to our just and holy God. There is no punishment our justice system can mete out that will rival the ultimate judgment that awaits the unrepentant and the wicked.
For black Christians, forgiving white racists is not optional. Likewise, for black Christians, forgiving blackcriminals who murder our sons for sport is not optional.  If the world is stumbling over Christian forgiveness, I'm compelled to reveal some of the other requirements of those who identify as followers of Christ:
"But now you yourselves are to put off all these: anger, wrath, malice, blasphemy, filthy language out of your mouth. Do not lie to one another, since you have put off the old man with his deeds, and have put on the new man who is renewed in knowledge according to the image of Him who created him, where there is neither Greek nor Jew, circumcised nor uncircumcised, barbarian, Scythian, slave nor free, but Christ is all and in all. Therefore, as the elect of God, holy and beloved, put on tender mercies, kindness, humility, meekness, longsuffering; bearing with one another, and forgiving one another, if anyone has a complaint against another; even as Christ forgave you, so you also must do." (Colossians 3:8-13)
(This blog was first posted on UrbanFamilyTalk.com: http://urbanfamilytalk.com/black-christians-must-continue-to-forgive-white-racists/#.VYvYDKZpGS4)
Please Note: We moderate all reader comments, usually within 24 hours of posting (longer on weekends). Please limit your comment to 300 words or less and ensure it addresses the content. Comments that contain a link (URL), an inordinate number of words in ALL CAPS, rude remarks directed at the author or other readers, or profanity/vulgarity will not be approved.