Friday, June 12, 2015 @ 10:49 AM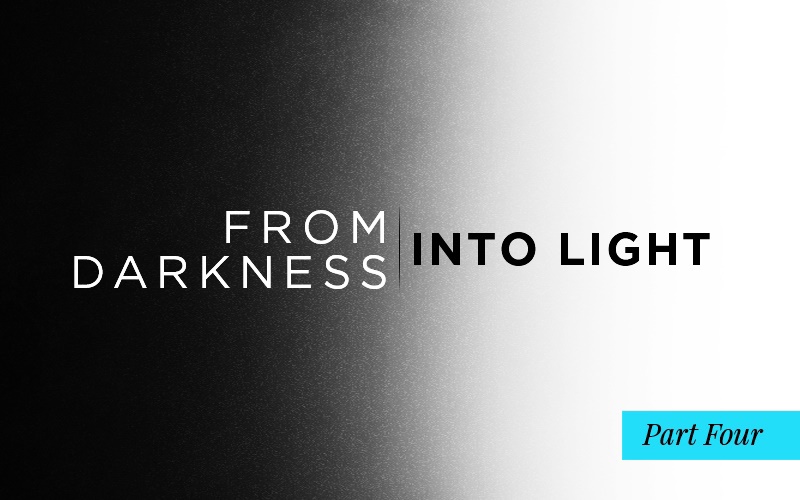 ATTENTION: Major social media outlets are finding ways to block the conservative/evangelical viewpoint. Click here for daily electronic delivery of The Stand's Daily Digest - the day's top blogs from AFA.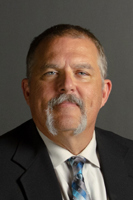 Dr. Ray Rooney, Jr.
Digital Media Editor
MORE
Light
God is light, and in him is no darkness at all. (1 John 1:5)
The Christian church in America is about to face a darkness it has never considered or encountered.  The American Christian has never really given much thought to what life would be like in a republic that turns against the biblical revelation of God. 
But the time has come.  This government that was supposed to be "of the people, by the people, and for the people" has been exchanged for a government of the progressives, for the compliant, and by the liberals.  Right now we are living in a country that is embarrassingly oblivious to its own Christian history, increasingly accepting of hostility towards those who openly embrace a biblical faith, and more and more antagonistic to any authority be it civil or religious.  And that's right now.  Not a prediction of where we are going.  We're already there. 
Is the American church prepared not only for increased hostility from cultural progressives and their sympathizers in government power but the darkness of the wrath of God?  I hardly think so.  The American church isn't going to know what hit it when Job's hedge is pulled down and any reference to sin in the Bible is deemed hate speech and criminalized.  Just recently a homosexual army general introduced his "husband" during the Pentagon's Gay Pride celebration.  Does the Church have any idea what's in store for it when those running the nation's military flaunt lifestyles the Bible deems to be sinful?  Do churchgoers even know what is taking place right now to our military chaplains?  I doubt it.  Most churches and denominations are busy affirming sinful behaviors in an effort to be seen as friendly to the moral slide but it won't divert the wrath to come.  Google "Sturmabteilung" or "brownshirts" for a little enlightenment.  Better yet read Eric Metaxas' Bonhoeffer: Pastor, Martyr, Prophet, Spy. 
The Church has its own Babylonian captivity awaiting it.  Nevertheless, when we awaken from our drunken slumber on the cold concrete floor of our Babylonian prison cell amid our own filth and we feel lost, abandoned, and maybe even betrayed…it would behoove us to remember Daniel's lion's den (Daniel 6) and his three friends' burning fiery furnace (Daniel 3). 
In our darkest hour the light of God's Son and His power will burst forth on our behalf if we have come before Him in humility, sorrow, submission, and repentance.  If we will admit our sin and error the Light will shine.  He always has. 
Remember, Jesus said "Those who are well have no need of a physician" (Mark 2:17) meaning that only those in dire need even hope for the Light.  Perhaps the Church in America needs the darkness it is headed for because it doesn't seem to particularly need Jesus very much anymore.  Most of the church meetings I've ever attended ended with the obligatory prayer for God to bless all the decisions the people just made in their own wisdom and power.  That's not exactly needing Christ. 
Arguing whether Leviticus, Romans, and 1 Corinthians and their words of condemnation on various forms of sexual immorality are viable and relevant in today's culture is not exactly hungering and thirsting after righteousness (Matthew 5:6) either. 
By the time you get to the 59th chapter of Isaiah you can plainly see the prophet is no longer calling for national repentance.  It's too late for that.  He states the reality that his people and nation are going to awaken to one day:
Behold, the Lord's hand is not shortened, that it cannot save, or his ear dull, that it cannot hear; but your iniquities have made a separation between you and your God, and your sins have hidden his face from you so that he does not hear (verses 1-2).
Here is the frightening reality that has already played out historically with the people of God: there comes a point in time when God doesn't look or listen to people who refuse acknowledge sin or repent of it.  That is reiterated in Romans 1 too.  But the good news, in the midst of finding out we will be subject to the powers of darkness because of our own arrogance is that "the Lord will arise upon you and his glory will be seen upon you" (Isaiah 60:2). 
Faithfulness in the midst of the darkness has always been the biblical recipe for the greatest manifestations of God's power.  Blazing glorious Light.  The light of Jesus Christ is what His Church needs more than anything else in this world now.  We've become Narcissus enamored with our own reflection so much so that one wonders if, like the religious people of first century Israel, we would recognize the Son of God if  He was standing right in front of us! 
Darkness is depressing.  It's painful.  Most of all it is lonely.  But light only makes sense when it rudely intrudes in the dark.  In Genesis 1 before the incomprehensibly powerful first words "Let there be light" was spoken, we are apprised that "darkness was over the face of the deep." Before Abraham became the father of faith "dreadful and great darkness fell over him" (Genesis 15:12).  In Psalm 97 before David wrote "Light is sown for the righteous, and joy for the upright in heart" (v.11) he wrote "Clouds and thick darkness are all around him" (v. 2).  Isaiah said "The people who walked in darkness have seen a great light; those who dwelt in a land of deep darkness, on them has light shone" (9:2). 
Joel said, "for the day of the Lord is coming; it is near…" Today, most Christians would say the return of Christ is the day of the Lord.  Something to be cherished and yearned for.  Yet Joel continues, "a day of darkness and gloom, a day of clouds and thick darkness!" (Joel 2:1-2).  Amos went so far as to say, "Woe to you who desire the day of the Lord! Why would you have the day of the Lord? It is darkness, and not light" (5:18).   
Brace yourself for the darkness.  It is going to get a whole lot darker than it is now.  It will feel like everything we have put our faith and confidence in has failed us.  But it will not be failure.  Any more so than when Daniel was thrown into a lion's den for his faith, his friends cast into the fiery furnace for their refusal to comply with a governmental decree, or the Christ bigots who paraded before Him as He suffered on the Cross taunting and mocking Him.  The glorious Light that stopped the mouths of the lions, protected three kids thrown into a furnace and burned an image into His graveclothes is coming!  Darkness may encompass us and try to convince us that all hope is lost but "God is Light, and in Him is no darkness at all."  David wrote about how the Light of God would shine on those who faithfully walked through the valley of the shadow of death.  He put it this way, "You prepare a table before me in the presence of my enemies; you anoint my head with oil; my cup overflows" (Psalm 23:5).  My, how the Light will shine on us and in the eyes of His/our detractors!  Darkness falls but Light prevails!  Thanks be to God.
Please Note: We moderate all reader comments, usually within 24 hours of posting (longer on weekends). Please limit your comment to 300 words or less and ensure it addresses the content. Comments that contain a link (URL), an inordinate number of words in ALL CAPS, rude remarks directed at the author or other readers, or profanity/vulgarity will not be approved.