Friday, June 19, 2015 @ 1:20 PM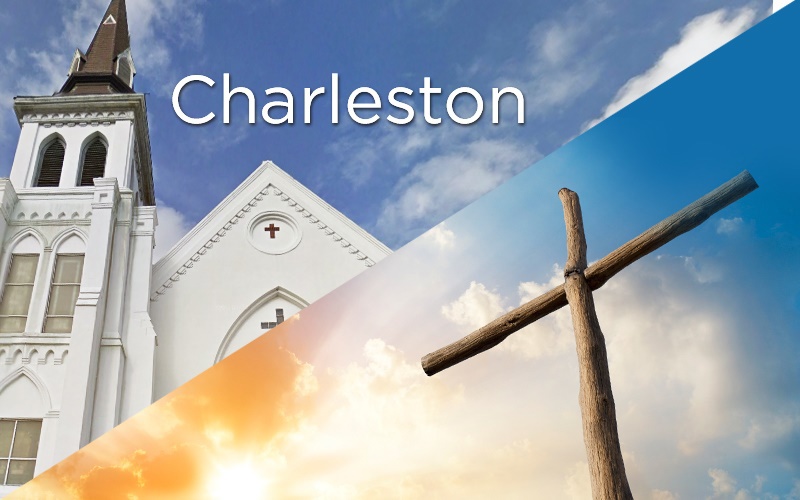 ATTENTION: Major social media outlets are finding ways to block the conservative/evangelical viewpoint. Click here for daily electronic delivery of The Stand's Daily Digest - the day's top blogs from AFA.
Jim Shempert
One Million Dads
MORE
Wednesday night, Dylann Roof gave in to the evil in his heart.  He walked into Emanuel AME Church in Charleston.  He sat there an hour, no doubt, being consumed by the demons that possessed him.  He then, without any warning murdered nine people.  Mothers, fathers, grandmothers, pastors; innocents all fell to the assassin.  Dylann was consumed by evil, hatred, and self-loathing.  As a fellow Christian, my heart weeps for the victims of this tragedy.  What's more, Jesus weeps for those innocents who were gunned down. 
Now, let me say first and foremost, that if the death penalty was ever applicable, then I believe that Dylann deserves it.  There is no question of innocence in this issue.  I feel that he has forfeited his life.  Justice should be swift. 
But, I do also believe there is still hope for Dylann.  Dylann's life here on earth is pretty well over.  Whether he gets the death penalty for his crimes, or is sentenced to life in prison without the possibility of parole, his life, or what's left of it, will be dictated to him from now on.  That, though, is not my concern.  My concern is his soul.  Whether he dies tomorrow or fifty years from now, there is only one hope of salvation for him.  The grace of Jesus Christ.  I am the same sinner that Dylann is.  The same Holy Sacrifice that saved me can save him. 
I can hear a few of you saying, "Whoa there fella." 
As I go deeper and deeper in my relationship with Christ, I realize how much of a sinner I still am, even after accepting Christ as my Savior.  John Newton, the author of Amazing Grace, said at the end of his life, "Although my memory's fading, I remember two things very clearly: I am a great sinner and Christ is a great Savior."  That church is what we must cling to in times of such evil.  This world is a fallen evil place.  Evil seems to reign these days.  But that is the thing about evil, it works through deception.  Evil wants you to give up believing in what is to come.  Cloud the present and they will forget the future. 
When I think of Dylann's deeds, they disgust me.  To shed innocent blood is always wrong.  On deeper reflection, didn't I shed innocent blood?  Emphatically, you say "No!"  To those of you who say that, let me call you to Jerusalem, somewhere around 33 A.D.  It's early Friday morning.  If you were walking around, there would be a great fuss in the city.  There's this young Jew named Jesus who is finally going to get his.  They have him up there on Golgotha.  Finally, once this day is over, we won't have to hear any more of his crazy examples of the Kingdom of God.  We can go back to everyday life.  He says something odd once he has been raised up though.  He says, "Father, forgive them, for they do not know what they are doing."  What?  Who is He talking to?  God?  Maybe He really was who He said He was….maybe HE truly was the Son of God. 
I have shed innocent blood.  Christ was murdered in my place.  He gave His life to give me mine.  He did so because He loved me.  He loves Dylann too.  Does He approve of what Dylann did?  Absolutely 100% not!  Dylann committed evil, but what evil have you and I committed?  Have you ever lied?  Cheated?  Stolen?  Looked at a woman other than your wife a little too long at the grocery store?  Gossiped?  Been angry at a brother/sister?  Denied forgiveness? Had secret hate in your heart?  Have you ever thought yourself better than God? 
I will say again, that what Dylann did was beyond evil.  There is no justification in it.  But Christian, what I am telling you, is that you and I have done that much and more.  We might not have killed physically, but we committed sin against a Holy God.  "But your iniquities have separated you from your God; your sins have hidden his face from you so that he will not hear. (Isaiah 59:2)"
Dylann was racist and a bigot.  But the larger issue for Dylann, and for the rest of America is a SIN problem.  We are a rebellious evil people by nature, and yet God loves us.  He loves us enough to send His Son to die for us.  He died so that we could be free for eternity.  All the talking heads on TV live off TV ratings.  They like drama and discord.  If you haven't noticed, they try their best to incite it.  They love to cover all his racist tendencies and throw the gun issue around, yet refuse to show the congregants in prayer circles. 
See, despite their grief, Christians know that this life is not the end to our story.  We don't just go into a hole in the ground and stay there.  There is something better coming.  The command to the Christian is to witness to as many people as possible.  God does not wish any to perish, as the work has already been done.  One must only accept it.  My favorite Charles Spurgeon quote is:  "If sinners be damned, at least let them leap to Hell over our dead bodies. And if they perish, let them perish with our arms wrapped about their knees, imploring them to stay. If Hell must be filled, let it be filled in the teeth of our exertions, and let not one go unwarned and unprayed for."
I think Dylann is as guilty as sin and deserves the punishment that he will receive in this life.  But, it is my job to tell him that another life is coming.  Depayne Doctor, Cynthia Hurd, Susie Jackson, Ethel Lance, Reverend Clementa Pinckney, Tywanza Sanders, Reverend Daniel Simmons Sr., Sharonda Coleman-Singleton, and Myra Thompson all believed in that life.  They were praying to their God in one moment, and in His presence the next. 
The question is when it's your time, will you be? 
Please Note: We moderate all reader comments, usually within 24 hours of posting (longer on weekends). Please limit your comment to 300 words or less and ensure it addresses the content. Comments that contain a link (URL), an inordinate number of words in ALL CAPS, rude remarks directed at the author or other readers, or profanity/vulgarity will not be approved.