Wednesday, June 24, 2015 @ 11:18 AM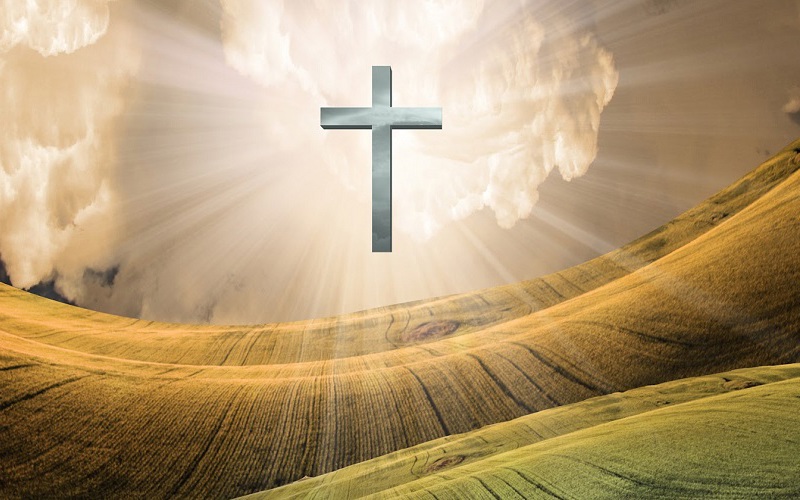 ATTENTION: Major social media outlets are finding ways to block the conservative/evangelical viewpoint. Click here for daily electronic delivery of The Stand's Daily Digest - the day's top blogs from AFA.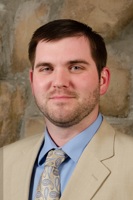 Teddy James
Writer, AFA Journal
MORE
For the last several years, we have all heard that tolerance is one of the greatest human virtues. Anyone without tolerance is a bigot and a hater. 
I have always had a problem with this sentiment. I don't have a problem being tolerant, I have a problem believing tolerance is the best we can give and hope to receive. 
Image bearers of God are worthy of much more than mere tolerance. And if we take the time to investigate what the world says it can offer to what Jesus offers and can deliver, we can see the world's offerings are insultingly small. 
Tolerance vs Sanctification 
Today's definition of tolerance is to have a "live and let live" attitude toward someone you disagree with. It means you don't have to enjoy your teenager's music that sounds like someone tied two cats together and taped a microphone on one of their backs, but you tolerate it and let them listen to it. Tolerance doesn't mean you enjoy or even condone that music. You realize it is a phase and one day he will actually gain taste in real music with actual melody. 
Jesus' sanctification of us means He has justified us at the point of salvation and has begun transforming us to better reflect Him. One of my favorite preachers, Matt Chandler, says that Jesus loves you where you are; He just loves you too much to leave you there. Jesus doesn't tolerate our sin; He redeems and sanctifies our hearts. 
Sanctification finds its foundation in love. Jesus loves us enough to strengthen us. Tolerance as the world understands it, staying silent while someone lives a life heading toward destruction, is absent of love. 
Fame vs Intimacy 
There are some people who became famous because they are very skilled in a public craft of acting, singing, or playing a sport. Others were born into fame. Regardless of their path, most will agree that fame comes with a price. Millions may know their names, but very few, if any, know their hearts. That is why we see magazine covers plastered with the faces of celebrities with headlines discussing their drug arrests, scandalous affairs, messy divorces, or other acts of disgrace. 
I had no idea how important it is to be known intimately until I got married. Never before had someone known me so well, so intimately. Never before had I been so open with another human being and still been accepted. 
Intimacy with Jesus goes far beyond anything my wife and I can share. If given the option of having millions scream my name in celebration or Jesus whisper it in affection, it's a choice that doesn't require much thought. 
Entertainment vs Purpose 
I love to be entertained, and considering Avengers Age of Ultron made over $445 million, I believe many others do as well. I love story. It doesn't matter to me whether that story is from a book, a movie, a television show, or a stage, I love entering new worlds and connecting with characters. Some of my favorite sources of entertainment are fantasy and science fiction because they take me to new, unexplored lands. Stories have a great power to make me think, to see the world with fresh eyes, and to see myself in a new light. 
But in the end, even the most entertaining, engaging, and epic story is simply entertainment. Maybe it teaches something, but that isn't the point. The point is to be entertaining enough that you will devote time and money to enjoying it. When it is over, you are back to your life. 
Jesus offers purpose. While it may seem like it doesn't compare to entertainment, I invite you to consider His purposes. Like entertainment, identifying your purposes in life takes dedicated time, effort, and finances. I believe one of my purposes in life is to write. I have dedicated much time to reading and writing, honing my craft. I have devoted finances to gaining a college degree where I studied some of the greatest writers. 
Also, fulfilling a purpose, while often difficult, is also entertaining. I rarely have more fun than when I am staring at a black computer screen, embarking on a new journey of researching, writing, and editing. 
Unlike entertainment, purpose never has to end. You may reach the completion of one aspect of your purpose, but you will never truly see the end. Why? Because as long as there is breath in your lungs, God has a purpose for you on earth. It may be something completely new and unfamiliar. It may be something you have done hundreds of times, but now you get to do it in a new place. God's purpose for you will never end, even in eternity where your purpose will be worshiping and glorifying Him. 
Terminal vs Eternal 
The oldest living person right now is 115. She has lived in three different centuries. Consider for a moment what her eyes have seen. Medical advancements promise us that someone alive today will live to see 150. Science Fiction writers have predicted the ability to cryogenically freeze terminally ill patients and thaw them when a cure for their disease is discovered. Sadly, even the longest life still ends the way the shortest life does: death. The absolute best the world can offer is to extend life by a few years.
Jesus offers so much more. Jesus offers life eternal. That doesn't mean death will not touch us. Even Christians die, as we all well know. But through Jesus there is a life that begins after this one has ended. This is a life where we will be famous, for we will know as we are known. This is a life where we will be wealthy, for we will be in a mansion with many rooms. This is a life where we will be entertained with song, dance, and the stories of Moses, Joshua, Daniel, Peter, and Paul. This is a life where there will be no more pain, no more tears, and no more death. But most of all, this is a life lived in the presence of Christ. 
I'll take the worst Jesus has to offer over the best the world offers any day. What about you?
Please Note: We moderate all reader comments, usually within 24 hours of posting (longer on weekends). Please limit your comment to 300 words or less and ensure it addresses the content. Comments that contain a link (URL), an inordinate number of words in ALL CAPS, rude remarks directed at the author or other readers, or profanity/vulgarity will not be approved.