Wednesday, June 24, 2015 @ 8:26 AM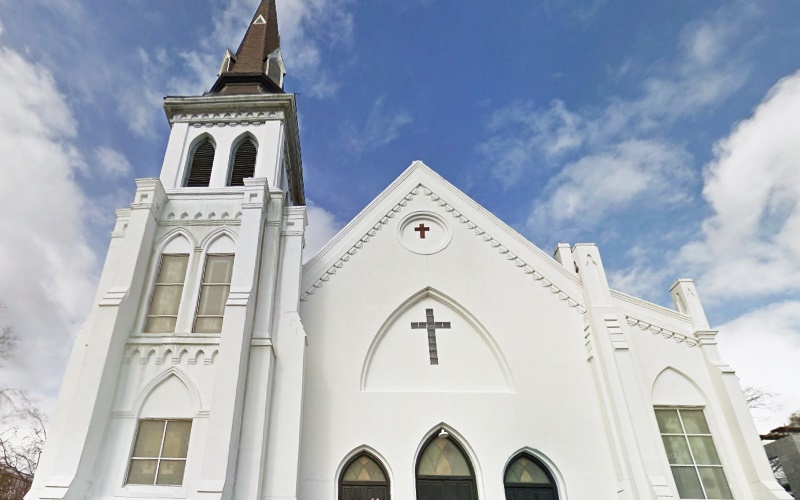 ATTENTION: Major social media outlets are finding ways to block the conservative/evangelical viewpoint. Click here for daily electronic delivery of The Stand's Daily Digest - the day's top blogs from AFA.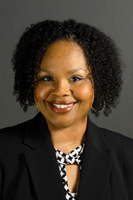 Meeke Addison
Asst. Dir. Special Initiatives/Radio Host
MORE
Mother Emanuel Showed the World How Christians Grieve
In a warm building where just hours prior yellow police tape had been removed, worshipers at Mother Emanuel AME church gathered on Sunday to worship the Lord and demonstrate confidence in His justice.  Millions of viewers (myself included) watched the televised service and heard a message of hope as Reverend Norvel Goff, presiding elder of Emanuel AME taught some, and reminded others that "God is our refuge and strength."
Rev. Goff began his message by thanking citizens from Charleston and across the U.S. for their cards, well wishes and prayers. He highlighted the solidarity of those who have prayed for the victims' families. Rev. Goff acknowledged that there are issues that must be addressed in light of the attack on one of our nation's oldest and most historic black churches. However he said, "There's a time and place for everything." He made it clear that today was not the time and in the midst of mourning great loss, Emanuel AME was not the place.
In what could be surprising comments for many, in light of the recent racial tensions in America, Rev. Goff thanked local and state leadership. He thanked Republican Governor, Nikki Haley for "being on her job." Likewise, he thanked Charleston Mayor, Joseph Riley for resources provided. And in what many commentators found noteworthy, presiding elder Norvel Goff thanked law enforcement. Worshipers responded with thunderous applause as Rev. Goff doubled down, "I have no problem doing that, I want to thank them. I want to thank law enforcement. I want to thank the chief of police of the city of Charleston."
Sunday's atmosphere was not one of rebellion and lawlessness as we've seen in recent months. On the contrary Americans and the world saw how genuine believers respond to unthinkable tragedy while navigating immense grief. "Lot of folks expected us to do something strange and to break out in a riot," Rev. Goff said. "Well they just don't know us. We are a people of faith." He continued, "There is nothing we can not accomplish together in the Name of Jesus." Rev. Goff's message was that of allegiance to faith in Jesus rather than color of skin. And when you consider that Dylann Roof had hoped to incite a "race war" his words could not have been more fitting.
Charleston, South Carolina has shown America and the world what real leadership can do for hurting communities. There was no need to fly in the "reverend" of the faithless. There was no need to turn the church grounds into a side show. Noticeably absent were Al Sharpton and Jamal Bryant amidst reports that they were "on their way." I can only imagine that the leadership of Emanuel AME respectfully declined their "help." When a community has real leadership there is no need for hype. Rev. Norvel Goff led not only his congregation but millions of mourners around the world.
"There are some problems and issues that we are unable to provide answers to," Rev. Goff said.  He mentioned the media and how reporters appeared to be perplexed by the families of the Emanuel Nine and their immediate willingness to forgive Dylann Roof.  Rev. Goff provided them with an answer, "Well on this Father's Day you ought to know the nine families' daddy. If you knew the nine families' daddy you would know how the children are behaving."
When we are in the Body of Christ we don't grieve as if we're not. The Bible teaches believers how to grieve when we lose our brothers and sisters in the faith. 1 Thessalonians 4:13, 14 says, "But I do not want you to be ignorant, brethren, concerning those who have fallen asleep, lest you sorrow as others who have no hope. For if we believe that Jesus died and rose again, even so God will bring with Him those who sleep in Jesus." Christians suffer loss even tragically, but we navigate that loss with the confident hope that we will see our loved ones (who die in Christ) again.
Reverend Norvel Goff taught a diverse crowd of worshippers from Psalm 46 reminding us all that God is our refuge and strength, a very present help in trouble. His three main points were:
 We are to put our hope and trust in God
(We should) Praise for the great things that He has already done
He comforts us with the knowledge of God who has always protected us
To those three points I say…Amen.
I commend Reverend Goff for taking time to hear from the Lord regarding the text to use and the message to preach for the first service only days removed from a horrific massacre. I thank God that he and other worshippers showed the world how followers of Jesus mourn. Rev. Goff acknowledged the attempt of the enemy to prevail against the people of God but declared, "No weapon formed against us shall prosper."
For Rev. Goff and every person of faith in Jesus, the "us" is not decided by race or ethnicity. Neither is it decided by socio-economic status. Rather the "us" is the household of Faith. "Some wanted to divide the race, black and white and brown but no weapon formed against us shall prosper," said Goff. At one of the many heights of his sermon, Rev. Goff defied the demonic call for lawlessness and division along ethnic lines. "If we are people of faith, we will join hands and begin to work together to forge a new partnership not them against us but we are the children of God who will be marching unto victory," Goff said to rousing applause.
When Goff punctuated His sermon by going to his knees in prayer, he demonstrated the real work of Church leadership. He also demonstrated the work of believers everywhere. Prayer is our lifeline to God. God has given us a voice to speak out against injustice and sin in all its forms but our voices are ineffective if we are disconnected from the source of justice. Thank God for Rev. Goff!
A racist, bigot was unsuccessful at destroying the resolve of Christians from all ethnic backgrounds. He was unsuccessful because believers of all colors gathered in Charleston to hold hands and worship the God who made them. He was unsuccessful because the leadership in Charleston didn't allow this to be a battle of races. He was unsuccessful because strong people of God showed what genuine faith looks like.
Even while onlookers continue to scratch their heads at the silly notion of forgiveness, we who have been forgiven understand the work of Jesus. It was the death, burial, and resurrection of Jesus Christ that satisfied the wrath of God against us. Effectively, Jesus' sacrifice allowed those who have placed our hope in Him to have relationship with God. We understand that what Jesus did was no small feat. In like manner we understand that forgiving a racist, murderer is no small feat. Even so, we forgive you Dylann.
The process of healing in Charleston will proceed successfully because it was begun successfully. May the people of God always stand out from the rest of the world. We are salt and light. Our responses should be different than those of the ungodly, our responses should be seasoned with the characteristics of those who have taken on the character of Christ. This is consistently what we've seen from believers in Charleston, South Carolina.
Please Note: We moderate all reader comments, usually within 24 hours of posting (longer on weekends). Please limit your comment to 300 words or less and ensure it addresses the content. Comments that contain a link (URL), an inordinate number of words in ALL CAPS, rude remarks directed at the author or other readers, or profanity/vulgarity will not be approved.