Monday, June 22, 2015 @ 11:00 AM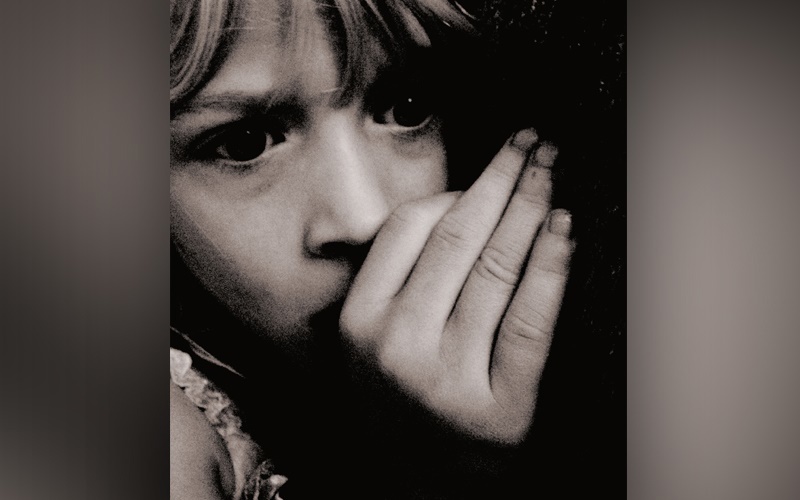 ATTENTION: Major social media outlets are finding ways to block the conservative/evangelical viewpoint. Click here for daily electronic delivery of The Stand's Daily Digest - the day's top blogs from AFA.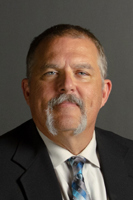 Dr. Ray Rooney, Jr.
Digital Media Editor
MORE
Thank God I have ten months to go until I have to go back to my side show tent and spend a couple months. 
I love being around the people of the community of faith most of the time.  But I have to tell you that there are two holidays that make me feel like I need to go excuse myself while everyone else does their holiday celebration thing: Mother's Day and Father's Day.
I am the father of four and I love and appreciate the recognition from my kids.  I know my wife does too.  Then what is the problem?  I hate to be the harbinger of bad news to the vast majority of those in the Church whose parents were/are the greatest asset in their lives but not all of us have fond memories of childhood. 
Some of us didn't receive any Christian instruction, any help with homework, any parental guidance, and almost no encouragement throughout our childhood. Some of us had parents who just flat out didn't care what their kids were going through. 
Yes, my father had a hard life.  But instead of trying to make things better for his son (as I have tried to do for my kids) he invited me to follow in his footsteps…buying me beer when I was only 14 and pot when I was only 17.  He would land a good job and then lose it because of his temper or because he would get so wasted he couldn't show up for work.  My mother left him (and me) before I turned 10.  He beat her and cheated on her so she just left, knowing who she was leaving me with.  Later in life when she and I made a semblance of reconciliation she drove the 100 miles to see me and my wife and kids a grand total of 2 times.  She would drive to see her sister in a neighboring state though (which was at least twice the distance to my family) regularly.
I think I have been a good father to my kids and I guess that's where the hurt comes from.  I know what it takes to at least try. My parents didn't make any of the effort I've made to be a good dad.  I'm in my 50's now and I know that the difficulties of being a parent center around the choices that have to be made.  Taking them to the doctor when there's hardly any money in the bank.  Going to all the school programs, games, and activities they're in. The only ones I've ever missed were due to things beyond my control (and you can number those on one hand).  Giving my kids what they need in order to succeed has been my top priority as a parent.  Oh yeah, and saying "no" a lot.  Me?  I was way down on the list of priorities to my parents.  .
There was no stability at home.  I attended nine different schools before graduating high school.  When I needed braces my father needed drugs.  So I was taken to the dentist and had four teeth pulled one day.  That's how you solve a crowded mouth problem.  The dental bill was a lot cheaper than braces.  Yeah, I'll never forget that day because when the Novocain wore off my father was too stoned to go back into town to get the pain medication filled.  Turning in fees at school was always an embarrassment as I was never given any money to pay them.  The cleats I had to have to play on the football team?  Another player gave me his old ones when his parents bought new ones for him.  My high school graduation gift? Twenty dollars.  Wedding gift? He came to my wedding drunk. I could go on but most of what else I could write wouldn't be fit for this website.
For 28 years I was a full-time pastor and gritted my teeth as everyone at church shared wonderful anecdotes and stories from their childhood about their mom and dad.  No problem at all with that but I could sense that they wanted to hear something wonderful from the pastor along a similar vein.  Their dads introduced them to God, the great outdoors, and gospel music. My dad introduced me to alcohol, drugs, and pornography.  Their moms were makeovers of June Cleaver; waiting at the door when they got home from school with cookies.  My mom…wasn't there.
Here's what I know: I'm not the only one.  And therein lies one of the greatest problems with today's Church.  We don't want to acknowledge some of the very real pain most of our members have been through.  It's almost as if we require people to never ever mention the sin that almost dragged them to hell once they join a church. 
Today, one of the most controversial passages in the New Testament comes from Paul's letter to the Corinthians in chapter 6.  It is controversial because it is so clear.  No one needs a degree in religion or apologetics to understand it.  It goes like this:
Do you not know that the unrighteous will not inherit the kingdom of God? Do not be deceived: neither the sexually immoral, nor idolaters, nor adulterers, nor men who practice homosexuality, nor thieves, nor the greedy, nor drunkards, nor revilers, nor swindlers will inherit the kingdom of God.
There is something there for everyone isn't there?  But while everyone is focusing on how callous and insensitive to people Paul was being (so they say) I find the real controversy to be in the next verse/sentence:
And such were some of you.
We forget that don't we?  And the controversy is that in a culture that despises the first part I find much of the Church despising the second part.  When we pretend that we are good people and always have been (from a stock of good folk) we really have no story of salvation, deliverance, or redemption to share. 
And such were some of you.
Yet when the man Jesus delivered from the legion of demons (Mark 5) wanted to know how he could serve Christ, he was told "Go home to your friends and tell them how much the Lord has done for you and how he has had mercy on you" (Mark 5:19).  It would seem to me that in order to be faithful to that command the man would have to bring up the painful past he had been saved from. 
And such were some of you
Maybe this is why American culture has tuned out the American church.  We don't talk about what we've been delivered from anymore.  It's all peaches and cream and if you want to fit in you have to be peaches and cream too.  When the Church gets back to preaching salvation instead of affirmation we'll reach people in pain with the message, "Yeah, I've been there too.  But Christ delivered me from it all."
When I go to church I want to know I'm surrounded by people who have been rescued from heartache just like me.  Not the exact same experience…just the knowledge that others have walked through the same valley of darkness and humiliation too.  Otherwise, I'll just continue to feel like an outsider who has to hide the painful past from seeing the light of day in the community of faith.  No wonder so many people have a problem with the Apostle Paul.
And such were some of you.
Thank God the May and June holidays are over. 
Please Note: We moderate all reader comments, usually within 24 hours of posting (longer on weekends). Please limit your comment to 300 words or less and ensure it addresses the content. Comments that contain a link (URL), an inordinate number of words in ALL CAPS, rude remarks directed at the author or other readers, or profanity/vulgarity will not be approved.