Wednesday, June 10, 2015 @ 2:30 PM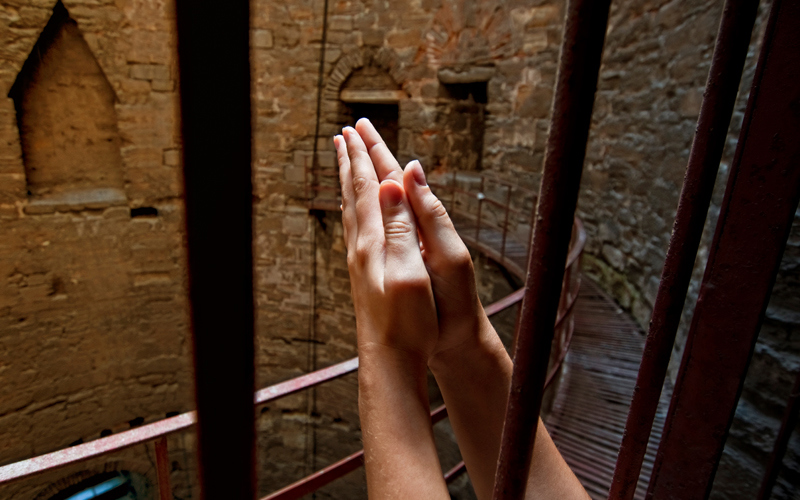 ATTENTION: Major social media outlets are finding ways to block the conservative/evangelical viewpoint. Click here for daily electronic delivery of The Stand's Daily Digest - the day's top blogs from AFA.
Stacy Singh
Writer - AFA Journal
MORE
Last week I wrote a blog highlighting how, contrary to the liberal portrayal of Christianity as a type of imperialist power forcefully subjecting native cultures, modern Christians are more often persecuted than persecuting, more often oppressed than oppressing. For many Christian readers, that claim and the evidence supporting it came as no surprise. 
What may be more surprising is that even under true imperialism, at the height of the British Empire's rule over India, its prime colonial possession, the plight of native Christians was a little different. They were persecuted, not because Christianity was forced on them, but because they valued and embraced Christianity. 
In a petition to the British Parliament in 1833, 501 native Indian Christians from 47 villages in the South Indian district of Tinnevelly [modern-day Tirunelveli in the state of Tamil Nadu] detailed in their own words the ways they were made to suffer because of their Christian faith. 
The petition recorded in Appendix C of the Parliamentary Papers: 1850- 1908, Volume 32, was translated directly from Tamil. In it, the Indian Christians described grievances that would be familiar to many Christians around the world today. 
They tell of being blackmailed, extorted, and losing their livelihood: 
"When these villagers … are ready to embrace Christianity, the Merasdars [proprietor or landlord possessing the land by inheritance] threaten to take away their lands and palmyra trees from them, and thus compel them to fall away from Christianity," one section reads. "Some, immediately on joining Christianity the Merasdars beat and rob their houses; and when justice is not done them in the Talook Courts [district court], if they appeal to the Session Court [a higher court], even there, through the heathen office-bearers, justice fails." 
They tell of being beaten, robbed, and having their property destroyed: 
"Because these persons have not the fear of God, the people do not receive justice …
When some of the people have been beaten or wounded, or when thieves have assembled by night, burnt down houses and committed robberies, and when the injured persons make their complaint in the cutcheries [government offices and law courts, collectively] … those who have been really injured are themselves punished unjustly." 
They tell of being excluded from formal avenues of justice: 
"In consequence of heathen alone holding office, all castes of people are not allowed even to enter the cutchery to make their complaints. When these [low castes] receive injustice, they are obliged to take their complaints in their hands, and, standing at a distance, to call out, as men invoke God, saying, 'Swamy, Swamy.'" 
In addition, the Indian converts express appreciation for having received Christianity and for the good it brought to their lives and culture: 
As the petition begins, "Your petitioners are grateful for the benefits they have received for their souls and bodies in consequence of the removal of the darkness of heathenism from these parts." 
A secular narrative of history, what is familiar from the History Channel or textbooks, does not include this side of the storyline. Instead, it tells us that Christianity under imperialism brought forced conversions, the destruction of foreign cultures, and the stripping of native dignity. But these 19th century native Christians give a different account. 
In fact, their petition says the persecution came from government officials as well as from their non-Christian countrymen. 
They tell how laws enacted by western authorities cause them to be unfairly taxed, excluded from public office and welfare, and interrupted in Sunday worship: 
"If it were under the government of heathen kings that this injustice were shown to Christians, it would not be a wonder," the Indian Christians conclude. "But that under the government of Christians and their servants, Christians should suffer injustice, and that by their means the increase of Christianity is prevented, is to us a matter of astonishment." 
This is far different from the plaintive tale of white men forcing Christianity on unwilling or uncomprehending natives. It is true that imperialist rule by the European empires did much to introduce, validate, and strengthen Christianity in the countries colonized. But as these Indians experienced, it was sometimes at the hand of the Christianized, European authorities that native Christians suffered. 
In fact, shortly after the drafting of this petition, the British monarchy took over direct rule of India in 1858 due to concern that Christianity was suffering too much under government by the East Indian Company, which had before represented British rule in the country. 
Christianity was not an oppressive, culturally destructive, or government-mandated force at that time any more than it is now for Christians in places like the Middle East, China, or Nigeria. The Indian petitioners adopted Christianity on their own initiative, wanted to see it continue and spread, and struggled to practice their faith despite the obstacles erected against it by the government. The colonial era scene portrayed is much like what would be seen in the persecuted Christian community in India today, except that the 19th century Christians lived under a supposedly Christian governing body. 
Also, the petition by the Christians of Tinnevelly was not the only one decrying persecution and injustice done to Christians. Another petition listing similar grievances and making similar pleas had been presented to Parliament in 1828 by Anglo-Indian Christians [those born in India of English and Indian descent]. These documents give rare evidence, albeit just a few examples, of the real persecution endured by Christians through the centuries, at all places and at all times.
Please Note: We moderate all reader comments, usually within 24 hours of posting (longer on weekends). Please limit your comment to 300 words or less and ensure it addresses the content. Comments that contain a link (URL), an inordinate number of words in ALL CAPS, rude remarks directed at the author or other readers, or profanity/vulgarity will not be approved.